American actress, singer and social activist Hailie Sahar has achieved a lot of success, overcoming through her bitter transgender experience and vast struggle to establish herself in the entertainment world. 
She was crowned with Queen USA and Miss La Pride title in 2015.
Moreover, Hailie was even honored by the 57th Presidential Advisory Council with an invitation to speak on the HIV/AIDS epidemic at The Ronald Reagen International Trade Center. 
She is still continuing her human rights contributions through The East LA Women's Center against domestic violence. 
Hailie Sahar's Bio: Age, Family
Hailie Sahar is the native of Los Angeles, California, who celebrates her birthday on 12th July every year. 
She grew up in a strict religious family since her father and grandfather were both pastors. So, her childhood was bound to school, dance class, and performing in plays and church. 
Further information on her family members and education has not been disclosed until today but, she timely shares many pictures of her relatives on Instagram.
In one of the Instagram post dated 5th April 2019, she mentioned her elder brother and thanked him for always being supportive of her. 
Discover: Dr. Christine McGinn Wiki, Transgender, Age, Family
Even though she rarely shares details of her family, she seems quite open on her physical attributes.
The 31-year-old actress revealed a surprising birthmark on her left cheek on 27th June 2019 in an interview with Allure's Fatima Jamal.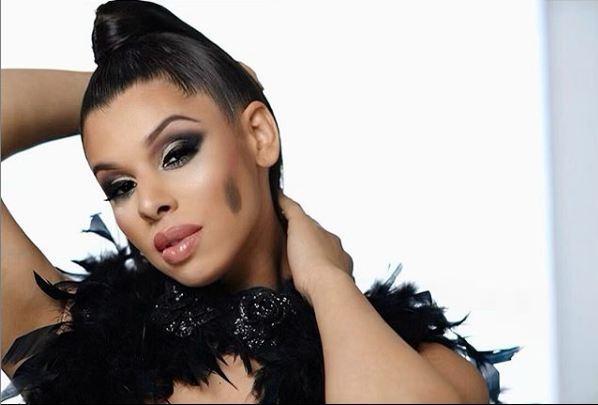 Hailie Sahar shows the birthmark on her left cheek (Photo: Hailie Sahar's Instagram)
However, she has not disclosed her height and weight yet. 
Transgender Details, Career 
Hailie was born as a boy. But it didn't take much time for her to realize that she was in the wrong body. So, to fulfill her dreams of being a woman, she started her transitioning from teenage. 
But, she faced isolation in the process as her strict religious family didn't support her. 
Making things worse, she had to struggle to find a job of her passion. Although she went for auditions after the completion of her transgender process, nobody accepted her. Instead, she faced severe sexual harassment. 
Despite all the odds, Hailie overcame her challenges with her immense determination and devotion. 
She landed her first film role on Leave It on the Floor in 2011. Soon after that, she performed minor roles in Amazon's Transparent. 
Finally, her breakthrough came with her portrayal of the transgender character, Lulu Abundance, in FX's musical drama series, Pose, in 2018. 
She also got to perform in the Freeform TV series, Good Trouble, that started from January 2019.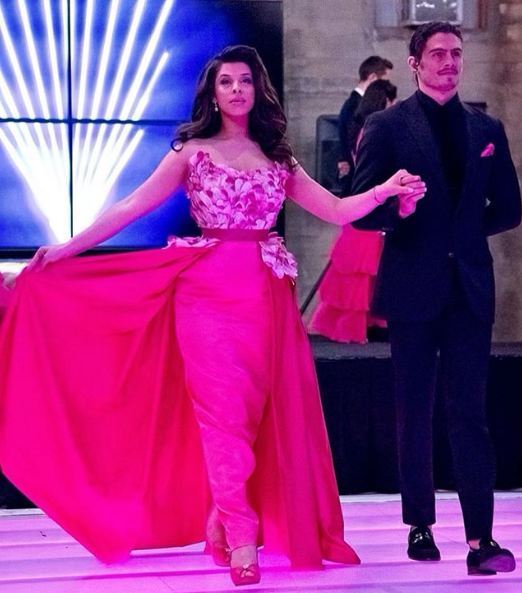 Hailie Sahar in Good Trouble (Photo: Hailie Sahar's Instagram)
Besides being an actress, Hailie is also a singer. At the 2016 TransNation Film Festival, she gave a live duet with Miss America, Betty Cantrell. In January 2017, she published her first music video, California Dreams.
Another Transgender Actress: Amiyah Scott Bio, Married, Husband, Boyfriend, Dating, Family, Before, Height
As a versatile artist, Hailie has introduced herself as an actress, singer, fashion designer, and humans rights activist.
Through all these fields, one can imagine she must be collecting a remarkable amount. However, she has not unwrapped the exact figures of her net worth yet.
Dating Or Married?
The FX's drama series Pose's lead actress, Hailie, has not left any traces of her marriage or dating status in any social media.
So, it is hard to determine whether she is in a relationship with someone or continuing her career without choosing one.
Despite keeping her relationship information private, she has frequently admitted that she wants to marry and have children.
In fact, in an interview with Today's Lindsay Lowe in 2018, she had this to say about her view on family, 
As far as wanting a family, wanting to be married and wanting to provide for my family and be nurturing, those are important things that any woman would want. I operate in my life every day as a woman. I've been this way since I was a child, and it's who I am.
She shared that having a family was always on her list.