Claudia Haro is one of former Hollywood actresses, who has given many super hit movies at the box office. She has worked in a host of successful projects, including Casino (1995), Wes Craven's New Nightmare (1994), With Honors (1994), and Gone Fishin (1997).
Claudia got media attention after she was suspected of attempting two counts of murder towards her ex-spouse.
Wiki- Age
Claudia Haro was born as Claudia Martha Haro. Her nickname is Marty.
Claudia Haro's First Failed Marriage
Claudia Haro was first married to Joe Pesci. The couple was married from 7th September 1988 to 1992. Together, they got blessed with a daughter named Tiffany Pesci.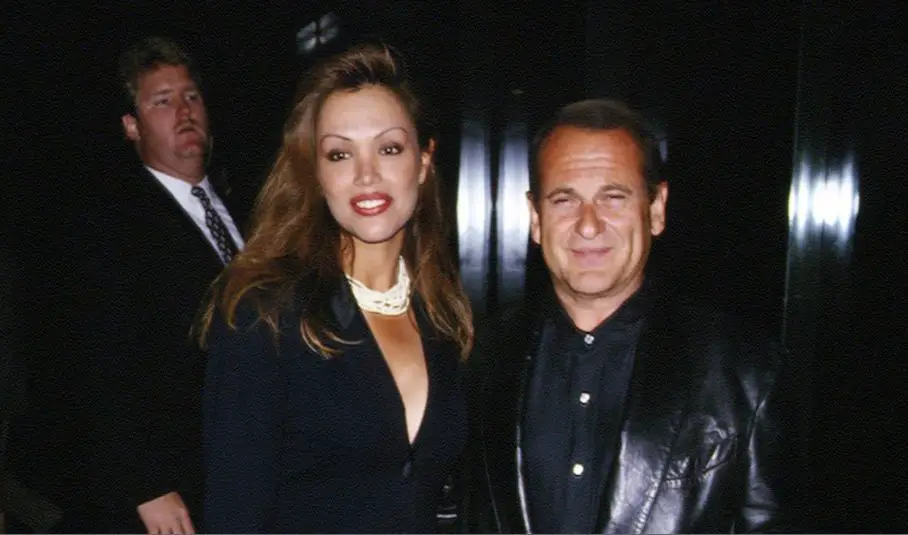 Claudia Haro and Joe Pesci (Photo: thedailybeast.com)
Even after the divorce, Claudia remained close to Joe and also lived on-off in his guest house.
Professionally, Claudia's ex-husband Joe Pesci is an American actor and musician. He is famously known for portraying volatile and tough characters. He first stepped into the film industry as a child actor. He has also made a collaboration with an American actor and producer Robert De Niro and American film director Martin Charles Scorsese in the films Raging Bull (1980), Goodfellas (1990), Casino (1995), and The Irishman (2019). 
Actor You May Know: Kevin Grevioux Bio, Age, Married Life, Wife, Net Worth, Books
Joe has also worked in Once Upon a Time in America (1984), Moonwalker (1988), JFK (1991), My Cousin Vinny (1992), Home Alone 2: Lost in New York (1992), and the Lethal Weapon Franchise (1989-1998).
Married Life With Garrett Warren
After her departure from Joe, Claudia, and Garrett Warren, Hollywood stunt man, who first met at a country club in Lake Sherwood through a friend, got married on 25th March 1998. Also, they welcomed a daughter together.
Unfortunately, in 2000, the couple had a messy divorce and battled over the custody of their daughter. Ultimately, Claudia and Garrett were granted shared custody by a Los Angeles judge. In the same year, Claudia's ex-spouse Garrett was shot suffering multiple gunshot wounds, a broken jaw and the loss of his right eye.
Claudia Behind Gunshot?
Later, it was found, Claudia was behind the attempted murder of her ex-husband Garrett.
When Garrett was granted shared custody of their daughter, Claudia was not happy with the whole thing.
Check Out: Amaury Nolasco Bio: Details On Personal Life, Dating, Family
After the custody battle, a stranger rang the doorbell of Garrett's Westlake Village, Calif. home, and asked if he was the owner of the silver Volvo in the driveway. Garrett replied, saying yes, but further, he could say anything, the gunman started shooting him. Garrett's mother, who ran towards the door after hearing the shot, was also shot narrowly missing her head.
While investigating the case, the clues ultimately led detectives to Claudia. After then, Claudia was arrested for being the mastermind behind the shooting in 2005. After serving a 12-year sentence at the California Institution for Women in Corona, California, Claudia completed her sentence in August 2019.