African-Caribean actress Asha Bromfield is most notably recognized for her portrayal as Melody Valentine on Riverdale. In addition, she is also recognized for her work in NBC's Full Out and Nickelodeon's Max and Shred.
Asha Bromfield Wiki: Age, Parents, Siblings
Asha Bromfield was born on 9 November 1994 in Toronto, Canada. She has younger siblings. She inherits an Afro-Caribbean lineage from her Jamaican parents who migrated to Canada in their early teens.
More Of 'Riverdale' Actors: Cody Kearsley Wiki, Age, Height, Parents, Girlfriend, Dating
Her mother opened a new cafe back in 2013.
How She Came Across Teen Drama, Riverdale?
Asha Bromfield came across a part in CW's Riverdale during a very difficult time in her life. She was living in Ajax, outside of Toronto, with her parents, working as a waitress at a restaurant.
Then, a friend told her that she should rather go to Vancouver and explore acting. As a result, she "literally" took her waitressing tips and flew to Vancouver. She had told herself that she would stay there only for two weeks until she booked Riverdale on her second-last day and finally got the part.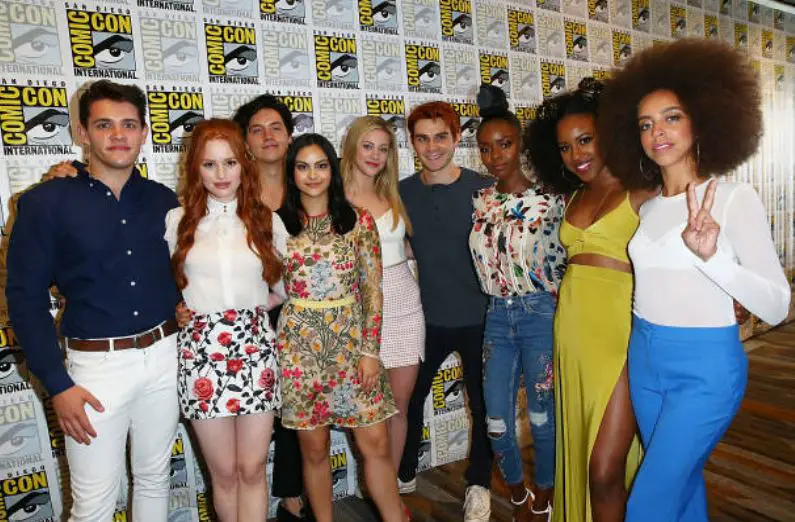 Asha Bromfield and her co-stars attend Riverdale press line held in Comic-Con International, San Diego, California on 22 July 2017 (Photo: gettyimages.com)
She stars as 'Melody Jones,' a legendary member of the 'Josie' and the 'Pussycats' in Riverdale.
More Facts On Asha Bromfield
She stands at a height of 5 feet and 4 inches (1.63 meters).

Her name, 'Asha' translates to "life" in Swahili.

Asha began performing when she was five and won a number of child singing competitions before he turned ten.

She was in her final year of studying Communications at the University of Ontario Institute of Technology, back in March 2019.

She has given acting lessons to young children and teenagers with the help of her acting course I Am My First Love.

She is "excited" for the stories starring people of color that aren't focused entirely on race.

"To play it small, or play it safe"– was the worst career advice she ever got for her career.

She appeared in the television series What's Up Warthogs!, Degrassi: The Next Generation and The Gabby Douglas Story.

Music has always been her first love.

Over almost a decade of being in the industry, she is tired of playing roles of "Black best friend" or the roles where she is to support the triumphs and downfalls of some "Caucasian" lead characters. She is looking forward to rather authentic, three-dimensional characters, and share her gifts with the world.