For a long time, people from various ethnic groups felt their under-representation in Hollywood. Today, after much controversies, better roles are becoming availed to a broader range of performers.
Ally Maki is one of the many actors, who is to be credited for Hollywood getting more inclusive. Like many, she too faced some stereotypical roles for an Asian actor.
However, she chose not to stay content with the provided parts of a dorky friend or some "hyper-sexualized bombshell." The very spirit of fighting for representation has sure her paid off, for today she features in a great many high-profile shows. 
Today, she is best known for the portrayal of 'Jess Kato' in the TBS's comedy series, Wrecked, and for playing 'Giggle McDimples,' the tiniest toy in the highly-anticipated 2019's Pixar film, Toy Story 4. 
Continue The Read: Sara Martins Bio, Boyfriend, Family, Net Worth
Her days in the industry began more significantly in 2009 as she landed on her first series regular role in the TV adaptation of 10 Things I Hate About You. More to her recurring role is on Netflix's Dear White People alongside Ashley Blaine Featherson and Logan Browing. 
Ally Maki's Bio: Age, Parents & Ethnicity
Ally Maki was born on 29 December 1986 in Seattle, Washington. She reportedly holds Japanese-American nationality. Meanwhile, she was predominantly raised in a white neighborhood by her parents. 
The fourth-generation Japanese-American embraces Asian-American ethnicity. More to her family life reveals that she grew up alongside her older brothers who loved her dearly.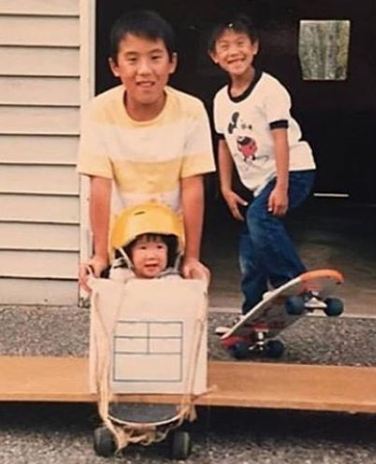 Ally Maki with her two older brothers in one of her childhood throwback picture on National Sibling's Day on 11 April 2019 (Photo: Ally Maki's Instagram)
Ally's mother enrolled her into acting at the age of eight, with the hopes that the stage would somehow shed her shyness. Soon, she found her knack for Comedy, the same skill she developed from battling for attention with her brothers. 
Furthermore, her professional acting began at the age of 14 as a talent agency based in L.A. spotted her.
After that, she bid her family goodbye and moved into a house provided by the agency with several other young actors. There, she developed her skills as a performer. 
Ally Maki Married Or Dating Boyfriend?
Ally, who stands to the height of 5 feet and 1 inch (1.55 meters), always believed that the best things in life come with the smallest packages.
Enjoy This: Azriel Crews Age, Boyfriend, Height, Family
She was more sure of it on 13 June 2019, as her long-haul boyfriend, Travis Atreo, popped the "Will you marry me?" question with a brand new sparklier designed specially by Caryn Alpert at XIV Karats.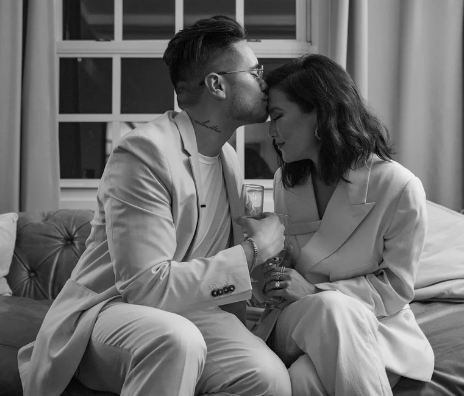 Ally Maki with her fiance, Travis Atreo, as the two get engaged on 13 June 2019 (Photo: people.com)
Ally and Travis have been together for over six and a half years. The natives of neighboring Seattle town, happened to meet and fall for one another in Los Angeles. Travis is the only person alive who has the power to make her laugh and cry in a single sitting. 
Initially, their dating life blossomed over their shared love for quoting the popular series, The Office.
The engaged couple who documented thier engagement in several romantic shots, are yet to announce their wedding plans. Ally has a massive fan-followings who would love to see her get married to the love of her life.