Afton Williamson is an American actress better known for her role in The Rookie, Man on a Ledge, Banshee, and The Following.
She started her career in acting as the understudy to Kerry Washington, the famous TV actress, who starred as 'Olivia Pope' in the political drama series Scandal. After then, Afton made her television debut appearing in an episode of The Good Wife. And, she gradually made guest-starring on TV shows Law & Order: Special Victims Unit, Blue Bloods, and Elementary before moving onto bigger breaks. Some of her big-screen debuts are VH1 drama series The Breaks, HBO mini-series The Night Of, and popular TV series are Shades of Blue and The Blacklist.
Throughout her career, she also appeared in the movies Pariah, Man on a Ledge, Abducted: The Carlina White Story and Otherhood.
Afton Williamson's Bio: Age, Height
Afton Williamson stands at a height of 5 feet and 6 inches (1.68 meters).
She was born on the 7th of September 1984, exactly at 1:43 pm in Flower Hospital-based in Sylvania, Ohio. During high school, she worked part-time and was unable to participate in school plays, in spite of her passion for performing.
Actor Who Also Appeared In 'The Good Wife': Brian Tyree Henry Gay, Wife, Net Worth, Parents
Eventually, as she got enrolled in a theatre major at Eastern Michigan University, she auditioned for every show possible. Then, for her senior thesis, the actress took on directing with For Colored Girls Who Have Considered Suicide When the Rainbow Is Enuf before getting a Master's from the Alabama Shakespeare Festival.
Victim / Survivor Of Abuse & Harassment
On the 6th of August 2019, Afton Williamson announced with her 24.6 thousand followers on Instagram that she was quitting the ABC police drama The Rookie, where she played an LAPD training officer 'Talia Bishop.' As per the reason behind her announcement, she stated she was subjected to bullying, racist comments, sexual harassment, as well as sexual assault.
She accused actor Demetrius Grosse, who played 'Detective Kevin Wolfe' in the five episodes of the first season, of sexual harassment.
More Of Stars Who Rose To Fame Working With The Entertainment: Is Aja Naomi King Dating Alfred Enoch? Personal Life Insight
Also, she blamed the show's hair department head, (Sallie) Nicole Ciganovich of racial discrimination, racially charged inappropriate comments and bullying that heightened into a sexual assault at the wrap party.
For further comments, USA TODAY reached out to ABC entertainment president Karey Burke. Karey told the reporters that she was "frustrated" and did not have a lot of answers and would be making a determination based on the findings after investigation.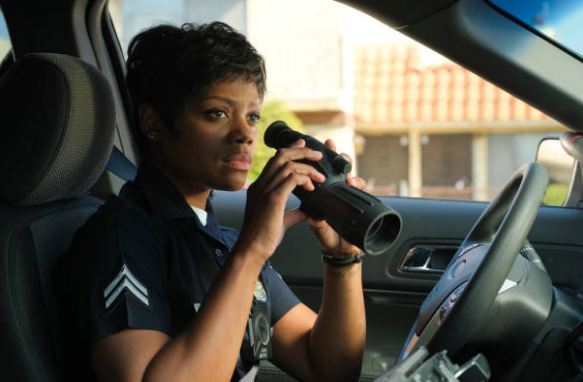 Afton Williamson plays an LAPD training officer 'Talia Bishop' in the ABC police drama series, The Rookie from 2018 to 2019 (Photo: gettyimages.com)
Back in May 2019, ABC declared that The Rookie would get picked up for a second season, and Afton will be replaced by a new character in the new season's fourth episode.
Quick Facts On Afon Williamson
When still young, she watched soap operas with her grandmother and noticed the actors' ability to eat and speak at the same time. She always thought that is what acting is all about– eating but talking and not looking like one is eating.
Her birth sign is Cancer.