Y'lan Noel is an American actor known after his recurring role 'Daniel King' in HBO's television series Insecure (2016---2018). Also, playing the leading character in the horror-thriller, The First Purge (2018), proved to be the best experience for his rising career.
The journey started with a short film The Spartan King (2012), then he appeared in several movies in between, including House of Another (2013), Slice (2018), The Weekend (2018), and The Photograph (2020). The latter one is amidst its post-production.
Y'lan Noel's Age, Birthday & More
Y'lan was born on the 21st of May 1988 in Brooklyn, New York. He was raised in Queens and later relocated with his family to Stone Mountain in Georgia.
(Starred Together In) Insecure: Brandon P. Bell Girlfriend, Gay, Parents, Net Worth
Y'lan prefers to live a low-key lifestyle. He explained to The FADER during an interview in 2017 why exactly he is entirely away from Instagram, Twitter, Snapchat, or any other social media sites. He told
I like social media, it just doesn't agree with me. I'm just a monk, I'm like a recluse. I'm not interested in people being interested in me. They'd be mad at me. It would be pictures of wheatgrass smoothies and National Geographic polar bears. It would be the weakest Instagram known to man.
He believes it may be unbelievably the wonders to other people, but not just for him. He, on the other hand, cites himself as a "private dude" and wants to live just in between action and cut. That is the only 'Y'lan' he wants people to see.
Height And Ethnicity
Y'lan stands at a height of 5 feet and 10 inches (1.77 meters). He is of Panamanian descent, as per ethnicelebs.com.
Dating Anyone?
Back in June 2018, during a one-on-one with New York City's radio station Hot 9, Y'lan replying to the question "So who are you with?" said: "I'm single, bro."
More From American Actors: Andy Favreau Wiki, Bio, Age, Height, Family, Girlfriend, Dating, Gay
Around the same time, in the June Comedy Issue of GQ, Y'lan was queried about a likewise question to which he answered that he is "a purist when it comes to relationships."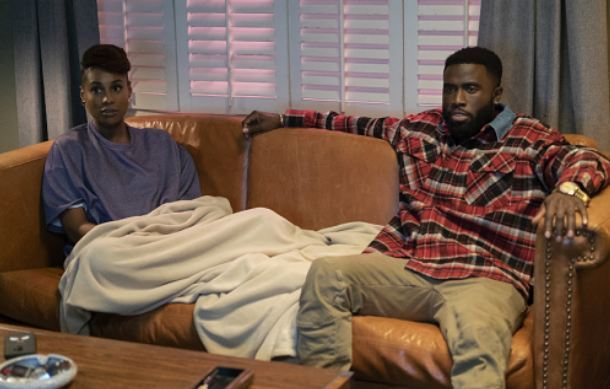 Y'lan Noel shares the screen with his co-star Issa Rae in the third season of Insecure, premiered on 12 August 2018 (Photo: newsweek.com)
Moreover, he was also recorded tallying his real self with the 'Daniel' character he played, during his interview with HBO. He told;
I'm going to be honest: I was nervous about playing Daniel. I love being around women — I have a lot of strong women in my family — but I've always felt a bit awkward, well, insecure, around women I've had crushes on. Daniel doesn't seem to have any of that awkwardness.
All been said, his relationship status as of present remains unheard of.
Interesting Facts On Y'lan Noel
He is nicknamed, 'Lantay' and 'Ylantay.'

Y'lan went to Morehouse College with an undetermined major, and it was only after receiving advice from Morehouse Alum, Spike Lee that he auditioned and enrolled in New York University's Tisch School of the Arts.

His "beloved" dog is named Mello, and he loves taking hilarious pictures and videos of his chihuahua.

He said during an interview that while filming the sex scenes in Insecure (of which there are many), his top priority was making the female actor feel comfortable.