American actor and entertainer Stuart Edge is best known for his viral internet video "Mistletoe Kissing Prank" that has garnered over 500 million views, earning a social audience of over 3 million followers.
He is also known for uploading pranks, challenges, reactions, comedy videos, and vlogs in his YouTube channel, Stuart Edge. 
Most recently, Stuart has made his acting debut as John Brooke in the movie, Little Women, acting alongside American actress Lea Katherina Thompson, American actor Lucas Stephen Grabeel, and American actor Ian Stuart Bohen. 
Stuart Edge's Bio, Age
Stuart Edge stands at some unrevealed number of height.
He was born on 27th March 1989 in Utah. Although he was born in Utah, he spent one year of his high school in Chihuahua, Mexico. However, he graduated from his hometown with an associate degree from Utah Valley University. 
As he lived an additional two years in Veracruz, Mexico, he became fluent in Spanish.
He is also a member of The Church of Jesus Christ of Latter-Day Saints. 
His Family Details
Stuart lived his life as one unit with his parents and two brothers until he reached thirteen. But his life changed when his parents divorced, and his mother relocated to Mexico with him and his two brothers.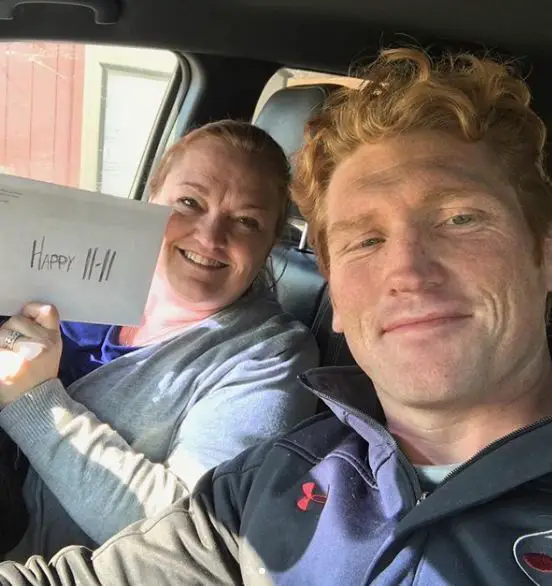 Stuart Edge with his mother on 12 November 2019 (Photo: Stuart Edge's Instagram)
After the divorce of his parents, Stuart's relationship with his dad was very much surface level. Stuart and his father even went to meet with a counselor to mend their father-son relationship.
Once, when they were in the counselor's office, the counselor asked his father to leave the room so that the counselor could talk alone with Stuart. 
After they were left alone, the counselor's word remained in Stuart forever which was;
Stuart, you're not going to have this relationship forever. Take advantage of what you can learn from it, now.
It was then when Stuart changed his attitude towards his father, and the rewards have substantially outweighed the costs. 
Married To Wife?
Stuart is a very dedicated and hardworking man who has dedicated his full time to YouTube. He is so much into building his career and gaining success that he might not have given a second thought to a relationship. 
Stuart has also never been spotted with any partner or seen wearing a wedding band on his hand. 
Worth The Read: Luciana Zogbi Wiki, Age, Sister, Parents, Boyfriend
Despite the fame and spotlight, Stuart is a fantastic individual who prefers to give separate space to his personal and professional life. 
It is only a matter of time before Stuart feels open to share the romantic chapter of his life. 
Net Worth
Stuart's YouTube channel has been very successful, with 2.8 million subscribers. He first made his YouTube debut in December 2012, after he uploaded his first viral video. 
Since then, Stuart has been featured as a performer on Late Night with Jimmy Fallon and has also been mentioned by celebrities like Chris Pratt, Carly Rae Jepsen, and Justin Bieber. 
Now, alongside his YouTube career, he is also focusing on his acting career. 
From his career, undoubtedly, he has made his name as well as economic status strong. But, he has not revealed the actual figure of his net worth.