Steve Bacic is a Croatian-born Canadian actor who is popularly known for playing the characters Telemachus Rhade and Gaheris on the Sci-Fi series Gene Roddenberry`s Andromeda.
Steve Bacic, who feels comfortable playing scary villains or comic sidekicks, prefers to maintain a low-key life, allowing his fan a minimal scope to have a peek at his life.
Is Steve Married Or Single?
Since Steve has maintained privacy in his personal life, nothing much is known about his private life. He has not revealed anything about his personal life and family to the media.
Don't Miss: Andrew Lincoln's son Arthur Clutterbuck Wiki: Age, Parents, Father, Siblings, Family
However, it is known that he is a married man, and the couple has three children. His wife name is Carolin Bacic. But the detailed information about his married life and children identity remains unknown.
Furthermore, he is also not an active user of his social account, which makes difficult for his fans to know about his personal life.
Short Bio, Career, Net Worth
Steve Bacic was born on 13 March 1965, in Lisicic, Croatia but raised in Windsor, Ontario, Canada by his parents. His surname is pronounced as "bah-Cheech.
Steve, who belongs to Croatian ethnicity, graduated from University with an honors degree in Kinesiology. After that, he spent some time at a factory job, and then he owned an auto refurbishing business and owned two houses.
For Steve, acting was the second choice. Initially, he always wanted to be a professional athlete or to become a coach or physical therapist; however, he ended up becoming an actor.
After he moved from his hometown of Windsor to Vancouver, he landed a guest-starring role on the TV series 21 Jump Street. Later, he started taking acting classes and also met rising stars like Ethan Hawke in the process.
In 2013, he co-starred as Jason in the Canadian mystery film series Garage Sale Mystery. His also did some roles in television and had appeared in movies like Smallville, Highlander, The Outer Limits, Street Justice and The X-files.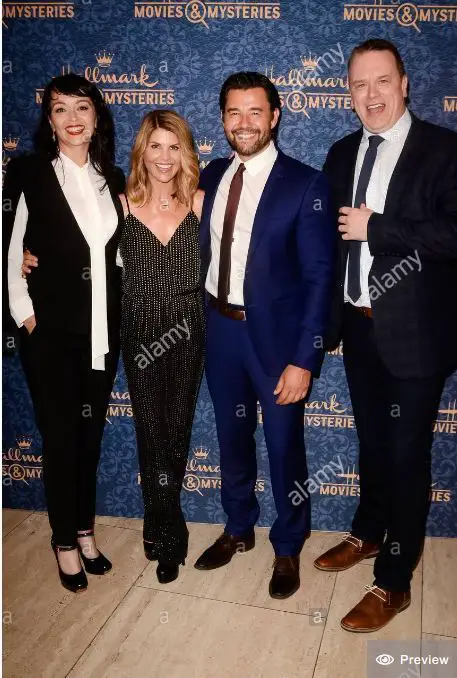 Steve Bacic along with his other co-stars attended Hallmark's Garage Sale Mystery Premiere, The Paley Center for Media at Beverly Hills, CA on 1 August 2017 (Photo: alamy.com)
Steve, who has the net worth of $2 million dollars, has also appeared in films which include X2, Deck the Halls, The 6th Day, Threshold, Hallmark Channel film The Colt, Safe Harbor and She Made Them Do It on Lifetime. 
Steve also starred as Miro Da Silva in the TV series The Guard (2008 to 2009). He starred as Pavel Korkov in the series Cra$h & Burn (2009 to 2010) and as Goran in the series Big Love (2010 to 2011).
He has starred as Inspector Craig Smallwood in the series Republic of Doyle since 2013, and in 2014, he starred as Charles Spurlock in the series When Calls the Heart.
You Might Like: Sandi Bogle Wiki, Age, Married, Boyfriend, Family, Net Worth
Steve Bacic was nominated for Leo Awards for Best Lead Performance by a Male in a Dramatic Series for The Guard in 2008 and 2009.
As of 2018, Steve stars as Augustin Vikhrov in the TV series Taken; and Moji in Lemonade.
In addition, he will be starring as Jason Shannon in the upcoming series, Garage Sale Mystery: The Mask Murder (2018).
Some Fun Facts About Steve Bacic
Steve appeared in two different productions that featured the same character named Dr. Weir: The 6th Day (2000) and Stargate SG-1 (1997).
Steve has also appeared with the television actor, Colin Cunningham in three different productions, Stargate SG-1 (1997), The 6th Day (2000) and Andromeda (2000).
He played an XO in two science fiction shows that are both killed by their commanding officer. In Andromeda (2000), Gaheris Rhade is killed by Captain Dylan Hunt and in Battlestar Galactica: Razor (2007), Colonel Jurgen Belzen is killed by Admiral Helena Cain.
While filming Another Stakeout (1993), he once found himself alone with Rosie O'Donnell, Richard Dreyfuss, Emilio Estevez, the director (John Badham), the writer, and the producer. He regarded that incident as one of his most unique professional experiences to date.