Reid Ewing is an American actor who played the recurring guest role of Dylan on the ABC hit series Modern Family. He has also worked in other projects like In Between Days (2011), Good Luck Charlie (2011), The Truth Below (2011), Fright Night (2011), Newsreaders (2013), The Power Inside (2013), Augustine (2014), Wingman Inc. (2015), and South Dakota (2017).
In addition to acting, he has also written the original song, In the Moonlight (Do Me), and performed it on Modern family.
Short Bio
Reid Ewing stands tall at the height of 6 feet and 2 inches (1.88 meters).
He was born on 7th November 1988 in Florida, United States. He attended the Dreyfoos School of the Arts in West Palm  Beach, Florida, and the School for Film and Television in New York. Furthermore, he enrolled at the University of Utah, henceforth, majoring in English.
Net Worth
According to Celebrity Net Worth, Reid has garnered a net worth of $2 million. 
Addressed His Body Dysmorphia
Body dysmorphic disorder is a mental illness where a person becomes obsessed over the way he or she looks. Reid also was diagnosed with the same illness, and the only thing that mattered to him was his looks. He used to take pictures of himself from every angle and analyzing every feature.
Soon he started seeing imperfections that weren't apparent to others, and as a matter of fact, he underwent several cosmetic surgeries to fix the things that he sees wrong with himself.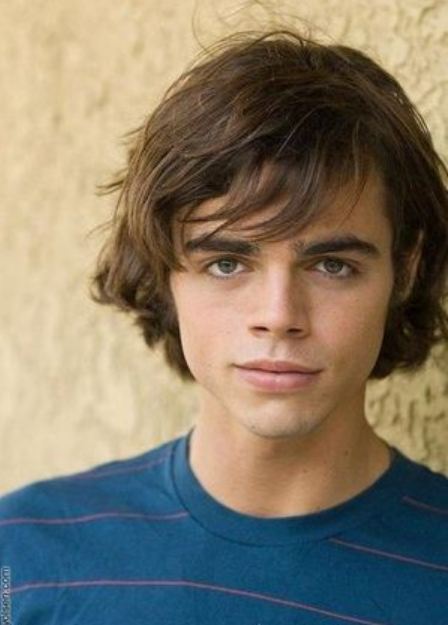 Reid Ewing before plastic surgery (Photo: hufpost.com)
In 2008, Reid first had his appointment with a cosmetic surgeon and believed after the procedure; he would suddenly look like Brad Pitt. But his belive came crashing after he woke up screaming his head off from pain. After the surgery, he had to wear a full facial mask for two weeks, and afraid someone would find out about his surgery; he left Los Angeles, headed to Joshua Tree, and stayed at a hotel for the next two weeks.
Another Gay Actor: Buddy Handleson Bio, Gay, Dating, Parents
When the time came to remove his mask, the results were horrendous—his lower half cheeks were as hollow as a corpse's. He thought of a cheek implant and went back to his surgeon, but he refused to operate him. After that, he stayed in complete isolation. Unable to take the state of living, he began seeking out another doctor for surgery. He soon had another after another surgery resulting in more depression and self-hating began. 
After going through such a worse situation, Reid vowed he would never get cosmetic surgery again and took him six months to regain his before self and getting comfortable with people.
Coming Out As Gay
While Reid was dealing with his disorder, he also realizes that he was having issues with his sexuality. Eventually, on 23rd November 2015, he came out as gay.
Quick Facts of Reid Ewing
Reid moved to Los Angeles after completing his education.
'Young Hollywood Issue' named him one of the 55 faces of the future actors in the past.
He has a pet dog named Lula.
In 2015, he opened about the numerous cosmetic surgeries he had undergone to resolve his insecurities.
He appeared in the Modern Family alongside his on-screen girlfriend, Sarah Hyland.