Kamala Stein is mostly celebrated for his roles 'Kyle' in Nickelodeon's Bella and the Bulldogs and 'Noah' in the Freeform's The Fosters. After landing a lead cast in a school musical, he realized that he loved being in front of the camera.
Likewise, co-starring in an episode of Hawaii 5-0 helped assure him what he wanted to do in life. Since then, the native of Oahu, Hawaii, spent the majority of his time in Los Angeles pursuing his dreams of acting as well as directing.
Kalama Epstein Bio
Kalama was born the youngest of the three children, on the 5th of May in 2000. He has two sisters, namely Lauren and Kulani.
Young Actor Born In The 2000s: Filip Geljo Bio: Parents, Family Background, Ethnicity, Nationality
Kalama's father's side of the family is Polish Jewish / Russian Jewish, while his mother, Kendra Epstein, is a Hawaiian native. Kamala thus embraces a blend of all descents with some of English, Welsh, and Norwegian as well.
His great maternal grandfather is a Hawaiian entertainment legend, E.K. Fernandez, also known as the "P.T. Barnum of the Pacific."
Dating Status
Kalama has been dating his contemporary actress, Daniela Leon for a while now.
As per the Instagram timeline, their companionship trackback to Valentine's Day in 2015.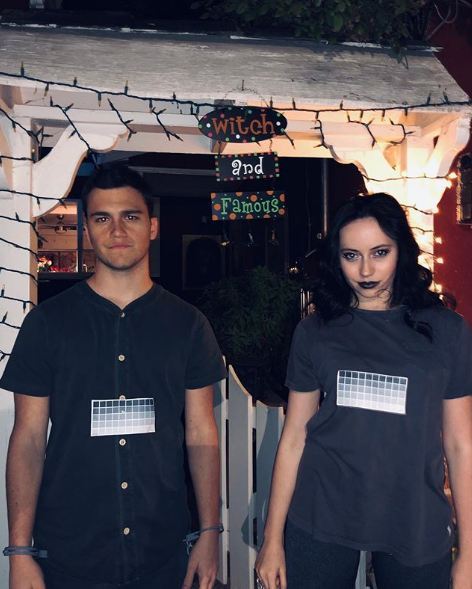 Kalama Epstein and his girlfriend on 1 November 2019 (Photo: Kalama Epstein's Instagram)
But then, on the 24th of October 2019, Daniela captioned- "three years & to many more, love you endlessly. My multiverse" to their picture.
About Girlfriend, Daniela Leon
Born in Los Angeles, California, Daniela first appeared on television as a guest performer on the reality show Dancing with the Stars, when she was only eight.
Bella and the Bulldogs Co-star: Filip Geljo Bio: Parents, Family Background, Ethnicity, Nationality
Then she continued her performance The Maury Show - Most Talented Kids 2010 and got featured on the cover of American Dance Magazine.
Eventually, she starred in many short films, music videos, commercials, and TV shows.
Sexuality / Gay Talks
On 18th of August 2016, as Kalama sat for a one on one with Hilton Dresden from Out Magazine, he spoke on how incredible it felt playing the religious gay high scholar on The Fosters, one of the most popular show of the time that even won the GLAAD Media Award (2014).
During, answering to the query about him identifying as straight, he stated-
As of right now, I'm keeping my sexuality private. Just because of the fact that there are so many reactions. No matter what I say, there's going to be a big reaction online, so I've decided to keep it private as of right now.
In addition, he often lets everyone know that he is a big supporter of the LGBTQ+ community.
Interesting Facts
His name 'Kalama' means "flaming torch" in Hawaiian.

He is a big horror movie buff.

Kalama made his acting debut in the movie, Under the Blood-Red Sun (2014), and his directorial debut in 2018 as he wrote and directed a short film Silence.

He was a lead cast in the award-winning short film The Kid (2013).