The American actor Jocko Sims has expanded his fanbase after landing a role in the medical drama tv series New Amsterdam. Sims has been in the acting business for over two decades and is most known for Crash and The Last Ship. 
Regardless of his excelling career, Sims is in a desperate search of a wife or a partner, according to his several Twitter posts that say he is in 'need of a wife.'
So, What Happened to Jocko Sims's Wife-Search?
Besides his astonishing portrayal, the actor is also famous among his Twitter followers for his posts announcing the need for a wife in his life. 
On August 7, 2013, he let the whole world know that he needed a partner to 'build an empire' and jokingly mentioned the applications were open for the candidates interested in becoming his life partner. 

Jocko Sims is making a funny Twitter post about his need for a wife. (Source: Twitter)
Responding to the post, some wished his luck, while some fancied sarcastic comments. Actor James Trevena jokingly replied to the tweet saying-  
'I may not be exactly what you want but I can cook a mean spaghetti haha...'
Well, the straightforward post was of no use as he remained single for several years. Not having found the right one, Sims again took to social handle to declare how he despises Valentine's Day and has turned into an 'anti-relationship' guy. On the Twitter post of 2019, he wrote, 
I despise Valentine's Day and I'm also anti-relationships these days. Too many bad ones!
Not sure when he will find his long searched 'wifey,' but even after over five years of looking for a partner, the actor remains single.
Jocko Sims's On-Screen Romance
Although Sims's real-life romance is uncertain, his fans will surely enjoy his budding on-screen romance with Frances Turner in the tv series New Amsterdam. 
The New Amsterdam fans are already smitten by the simmering love bubble between the characters, Dr. Max and Dr. Helen. And, now the new possible love story between Soms and Turner has come as a treat to the fans.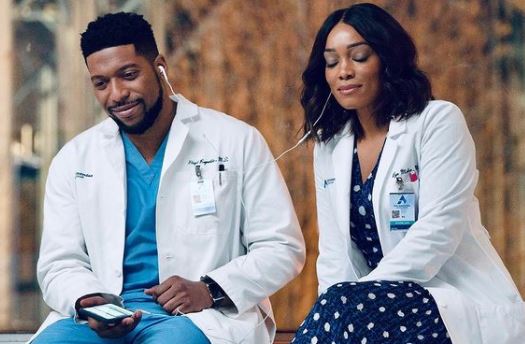 Jocko Sims with co-actress Frances Turner from a scene of New Amsterdam (Source: Instagram)
Discussing the upcoming romance, Sims, who portrays Dr. Floyd Reynolds, hinted that the upcoming episodes might have something interesting in store for the characters. Moreover, Sims described his character as, 
What you have here is some sort of situation-ship. It's great for Reynolds because Reynolds prided himself in the past for wanting a family and wanting that picture-perfect, white picket fence, Black wife with the kids. 
Based on the conversation, it seems like one of the characters might soon move towards concluding things between the most anticipated romance. But, for now, it remains for us to find out what happens with their relationship.  
A Look Into His Personal Life and Career
Besides being a sought-after actor in the industry, the American actor is a family guy who prioritizes his family as much as he is dedicated to his career. Born to father Jacki Sims and mother Karen Sims, the actor embraces Black ethnicity.
He often takes to his social handle to share his family moments. And especially, he seems to be closely bonded with his mother, who is his biggest cheerleader.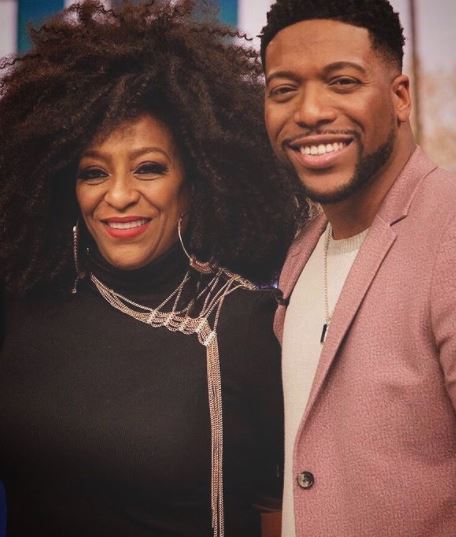 Jocko Sims' Instagram post with his mother on the occasion of mother's day. ( Source: Instagram)
Beginning his career, the actor, aged 40, made his debut with the tv series 10-8: Officers on Duty. After appearing in several series, the actor, who stands tall at the height of 5-feet-10-inches, landed his breakthrough role in Crash in 2008. 
Since his role in Crash, Sims has been in several notable works such as Criminal Minds, The Last Ship, I'm Dying Up Here, and New Amsterdam. Based on his excelling career, the actor has certainly accumulated net worth in millions of dollars.