Gerran Howell is widely-known for his portrayal of Vladimir Dracula in CBBC's television series, Young Dracula. Besides acting, he is also famous as a director/writer of the short films.
The dashing and multi-talented actor has grabbed the attention of most of his female fans and followers. His charm and incredible ability is the reason why most of the global fans are tempted to have a dig at Howell's secluded bio.
Is The Sensational Actor Dating Or Leading A Gay Life?
Gerran Howell not only basks in the successful cinematic journey, on the other hand, he also has to face the confrontation regarding his secretive relationship life frequently.
Read Also: Bea Santos Has Boyfriend? Age, Dating Status, Height & Family Details
With his charisma and astounding creativity, Gerran is undoubtedly the star for most of his female well-wishers. However, when it comes to revealing the one he is attracted to among them, he chooses not to.
Besides, to put all the queries to rest, Gerran once mentioned on his Twitter that he was living a single life. Howell broke his silence when someone pretended they were going out with him. Apart from that, Gerran has been a low-key on girlfriend and dating saga.
Gerran's secretive relationship life certainly raises the questions regarding his sexuality. Some may rumor him being gay. However, as Gerran has been tight-lipped regarding his secluded life, no one can jump to any conclusion right now. 
Gerran Howell's Bio, Family Life
Gerran Lyn Howell, known as Gerran Howell or Gez, was born on 25 February 1991, in Barry, Wales. The young and dashing actor stands tall at the height of 5'7". Gerran grew up in his hometown as an only child to his parents, before moving to London to pursue his career in acting.
Don't Miss: Is Ryan Gaul Married? Age, Birthday, Height, Wife, Girlfriend, Dating, Gay, Family
Howell received his acting training from the Royal Academy of Dramatic Art in London. Previously, he trained at ATSLI improvisation workshop in Cardiff at the young age. Subsequently, he appeared in a short cinema about the dangers of swimming in Welsh Reservoirs.
Howell's acting career hit the high gear when he appeared as a 13-year-old Vladimir Dracula in the British drama series, Young Dracula. The series aired in 2006 and ran for five seasons until 2014. The show was about Vlad and his family, who happened to be vampires and lived in a rural Welsh town after moving there from Transylvania.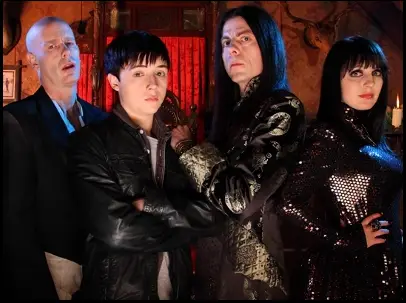 Gerran Howell with his on-screen family (Photo: Young Dracula Wiki)
Besides the identity of his real family, Gerran is mostly recognized as the son of Count Dracula and Sally Gilles in the Young Dracula. Furthermore, his other on-screen family included Ingrid Dracula, his paternal younger half-brother, and Georgina Giles, his maternal older half-brother.
Howell also has flourished his movie career appearing in the number of short movies and TV series including Casualty (2006 & 2012), The Sparticle Mystery, Hacker Time and 12 Again. Also, Gerran has also recorded voice-overs for radio advertisements.
In addition to this, Gerran also made an appearance on the second season of the fourth episode of series, This Country, with the role of Jacob Seaton.
Gerran Howell Stars In Catch-22; British-Italian Mini-Series 2018
Well, his achievements not only limits here as Gerran has been featured a new upcoming British-Italian mini-series named Catch-22 directed by American filmmaker George Clooney.
Know About: Kyle Schmid Married, Wife, Girlfriend, Dating, Gay, Relationship, Family
Howell portrays the role of Kid Sampson who is a co-pilot. He plays a shy boyish co-pilot whose life will eventually end remarkably at Mc Watt's( Jon Rudnitsky) hands.
The series is a high-profile limited series which is based on the seminal Joseph Heller's novel. It is about dodger Yossarian during the situation of Italian World War II.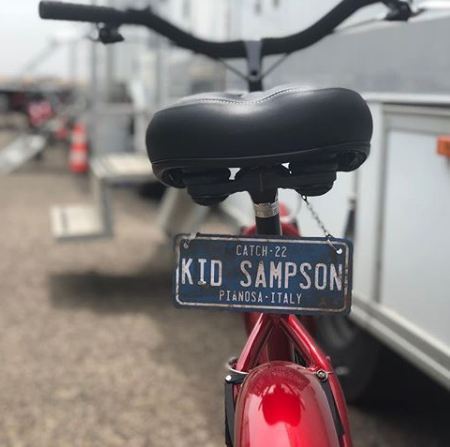 Gerran Howell shares a picture relating his new series on 27 July 2018 (Photo: Gerran Howell's Instagram)
He has even promoted his new series on his social media, Speculating at Gerran's Instagram, he has also shared a picture relating to his new series on 27 July 2018.
Alongside Gerran, actors such as Daniel David Stewart, Austin Stowell, Rafi Gavron, Graham Patrick Martin, Pico Alexander, Jon Rudnitsky and Lewis Hullan are all featured in the series.