Ed Speleers is a British actor and producer best known for playing the protagonist 'Eragon' in the film Eragon (2016). He competed with 180k applicants to win over the title role in Eragon, a big-screen version of a popular novel by author Christopher Paolini.
Ed is also famous for starring as 'Jimmy Kent' in British historical period drama Downton Abbey (2012---2014).
Ed Speleers's Age, Height
Ed Speleers stands at a height of 5 feet and 10 inches (1.78 meters).
Ed was born as 'Edward John Speleers' on the 7th of April in 1988 in Chichester, England.
Worked On The Same Project: Who Is MyAnna Buring? The Witcher Cast's Personal Life Details
He was born the youngest of his parents: Gill and John's three boys.
When Ed was only three, his father, a financial consultant, and mother separated over a divorce.
Married To Wife Or Dating Girlfriend?
Ed is in a relationship with his long-haul partner Asia Macey, a wardrobe director. But, either the two are married, engaged, or only dating remains a mystery. 
Back in 2014, The Guardian wrote in one of its articles that Ed was engaged in Asia. 
Furthermore, around the same time frame, some sources cited that during a party for The Gentleman's Journal, Ed's mates, who were at the party, were referring to Asia as his wife.
Although, Ed never really revealed if he ever walked down the wedding aisle with Asia.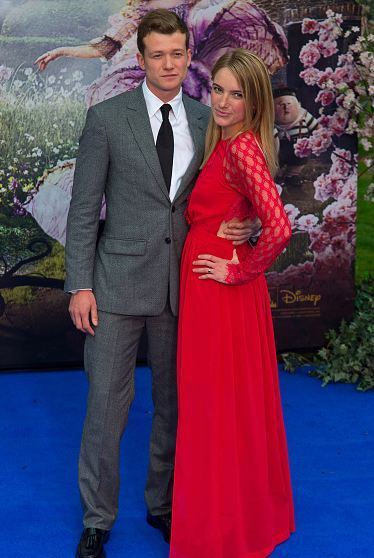 Ed Speleers attends the European Premiere of Alice Through The Looking Glass at Odeon Leicester Square on 10 May 2016 (Photo: Ed Speleers's Facebook)
What is rather apparent at the moment is that the two of them met amidst the making of Downton Abbey: Ed was playing the dashing footman, and Asia was assigned the job of directing the wardrobe.
Son and Daughter
Ed is the father of his two children, a boy and a girl.
Ed and Asia welcomed their first child, Jude, in early 2015. Followed by the joy of being parents for the first time, the pair relocated from London to Asia's hometown of Bristol.
Another April-Born Actor: Who Is Pedro Pascal Girlfriend? Facts On Gay, Movies, Net Worth
By the time Jude was one, Ed had confessed how having him have been the best experience of his life, during an interview dated 10 January 2016, with Ed Cumming from The Guardian's:
I'll be honest – having a child wasn't immediately on my radar, but it's the best thing in the world, and I'm very lucky to have both (Jude and Asia) of them in my life.
Again, with the arrival of baby no. two in early 2018, the father-mother duo found some more reasons to celebrate in life.
Ed and Asia, extensively protective of their privacy, kept the pregnancy, and the birth of their baby girl a complete secret.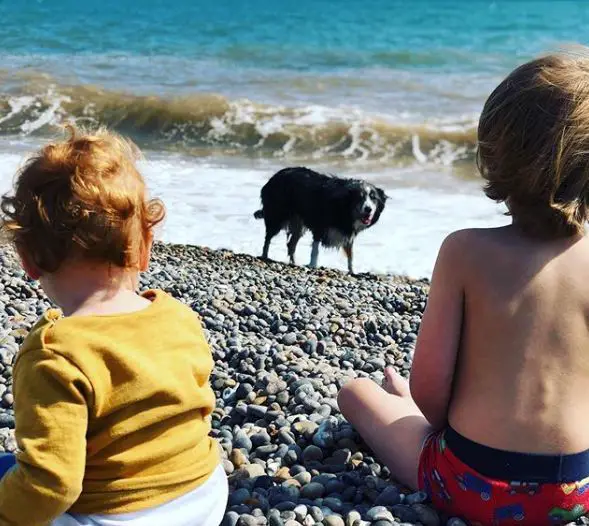 Ed Speleers shares the picture of his son, Jude, and daughter on 20 July 2019 (Photo: Ed Speleers's Instagram)
It was only on the 23rd of July 2018 that Ed shared the snapshot with his daughter for the very first time: although only a backward view.
Interesting Facts On Ed Speleers
The third season of Downton Abbey included a scene where Ed's character shared a so-called "gay-kiss" with his male co-star, Rob James Collier. Ed, however, said on Radio Times that the scene did not faze him. Instead, he loved the whole dynamic of it and adding that Rob was a "brilliant kisser."

Ed owns two body tattoos. One is a "Ramble On" lettered after his favorite Led Zeppelin song on the left side of the waist. The other tattoo is a nautical star on his right wrist as a tribute to his five best friends. Each arm of the star represents one of them. And, surprisingly, each of his five buddies also has a similar tattoo.

Ed is now also an ambassador for UK charity YouthNet.