Chris Conner is a stage and screen actor who appeared in multiple TV shows and movies since graduating from Carnegie-Mellon University with a B.F.A in Acting. He starred in one to two episodes of the popular drama series Colony (2017), The People v. O.J. Simpson: American Crime Story (2016), The Mentalist (2015), House (2010), NUMB3RS (2007), and Bones (2007). Also, he is credited for the movies like Gods And Generals (2003), Late Last Night (1999), and Playing By Heart (1998).
Most lately in his career, he impressed a descent mass of audience with a breakout role in Netflix's SciFi web series Altered Carbon; from the creator, Laeta Kalogridis, the show is based on the novel of the same name by Richard K. Morgan. The first season that consists of ten episodes premiered in February 2018, and the second season is to be released on the 27th of February 2020.
Playing 'Edgar Allan Poe' In Altered Carbon
Chris Conner plays 'Edgar Poe'– an artificial intelligence that is patterned after the American writer, editor, and literary critic, Edgar Allan Poe. Originally, Edgar is the Al owner of The Raven Hotel.
Actor, Who Also Appeared In 'The Mentalist': Jesse Lee Soffer Married, Wife, Girlfriend, Single, Gay, Dating
The story unfolds as Takeshi Kovacs, a former soldier turned investigator, becomes Edgar's first guest at his hotel of fifty years. Takeshi is in need to solve a murder and thus considers the hotel as the base for his operations in Bay City.
Of all the good storytelling and well-written scenes in the entire show, it was Chris's character, Edgar's death that touched him the most. "My death scene is my favorite,"– he said on 15th February 2018, during an interview with The Hollywood Reporter, where he also spoke about the work involved in bringing this artificial creature to stunning life.
 The final episode of the first season sees an unexpected, heartbreaking death of Chris's character.
Chris Conner's Short Wiki (Bio): Age
Chris Conner was born as 'Christopher Michael Conner' on the 4th of April 1975 in Silver City, New Mexico, United States. In 1993 he became the National Forensic League's national champion in dramatic interpretation.
Shares The Credit in 'The Mentalist', Also With: Tembi Locke Married, Daughter, Parents, 2019
At some point, he was a guest teaching artist at Shakespeare Los Angeles and a regular teaching artist for the Cal Arts CAP program at Plaza De La Raza in Los Angeles.
Married Life, About Wife
Chris Conner has been married to Erin Way since the 4th of October 2014.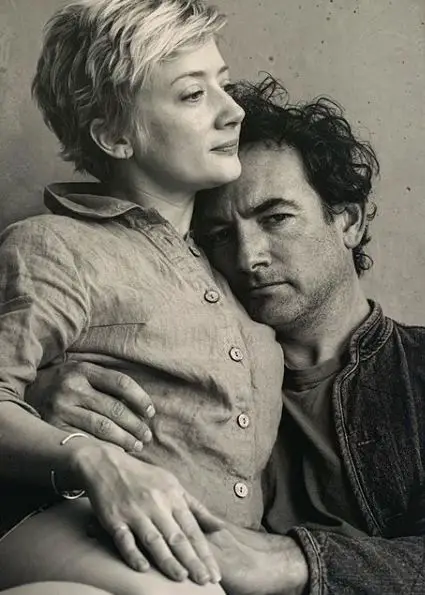 Chris Conner and his wife, Erin Way on 4 October 2019 (Photo: Erin Way's Instagram)
On the 4th of October 2019, Erin wished her husband on their fifth anniversary. On occasion, she worded a heartfelt message for him, claiming Chris to be the best human for her. In her words:
Marriage is crazy. It's challenging and awesome and the best thing I've ever done. Mostly because of @billyyouresofarawayfromhome. Because he is the best human for me. Happy 5th Anniversary my love. Here is to many many more and more adventures.
Erin, coming from a family of six children, is a former ballet dancer. Caught on the acting bug while in high school, she worked with famous names like Mark Ruffalo, Bryce Dallas Howard, Ron Howard, and Joe Dante.