Adam Hicks is an American television actor who first tasted his big break in the world of television with his role as Joe Guide in the 2006 children's comedy film How to Eat Fried Worms. 
After that, he started starring in other movies and tv shows as well, but the hype and fame that he has earned today initially started after he played the role of Luther in the Disney XD Channel series Zeke and Luther (2009-2012) and Wendell "Wen" Gifford in the musical telefilm Lemonade Mouth (2011).
Besides acting, Adam is passionate about music too, as he has penned some beautiful songs and sang some of them as well; he is associated with Walt Disney Records and has performed the opening theme song "You Never Know" for the Disney XD original series Mighty Med.
Arrested & Jailed
On January 24, 2018, Adam Hicks and his girlfriend, Danni Tamburo, an aspiring actress, were arrested for holding a handgun up to an older man and demanded his wallet.
Read More: Trevor Penick Biography: Age, Married Status Amid Gay Rumors
Additionally, the two were also linked in a string of robberies in Burbank, California, that day. 
Hence, Adam and Danni were charged with three counts of felony attempted second-degree robbery and two counts of second-degree robbery, as well as allegations that he personally used a handgun during the robbery against victims over the age of 60.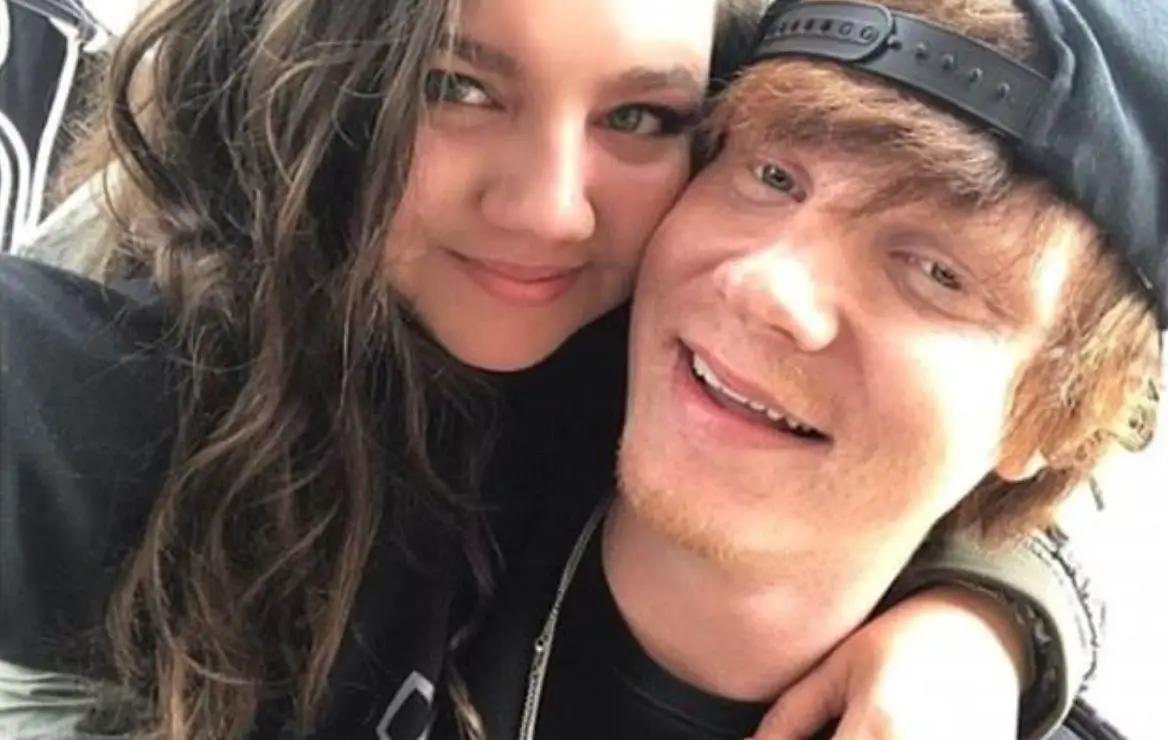 Adam Hicks and Danni Tamburo were arrested for a string of robberies in Burbank on January 20, 2018 (Photo: Instagram)
The same year, in May, Adam was told to remain in jail and undergo a mental health evaluation to determine whether he was competent enough to stand trial for armed robbery charges in California.
Now, as of July 2019, he pledged not guilty to three felony counts of attempted second-degree robbery and two felony counts of second-degree robbery in the court.
And even though his bail was set at $550,000, he will remain in custody till next judgment by the court. 
Adam Hicks Relationship Status, Girlfriend
There is no recent news about Adam Hicks' dating life after he got arrested last year. 
Although he was involved in the criminal act with his girlfriend, Danni Tamburo, it is not certain whether Adam and Danni are still together or not. 
Well, even when they were together, their relationship was not a fairy tale kind, as Adam was arrested in the past as well, as he had once grabbed Danni's arm and then pulled her hair, pinned her against a car, pushed her to the ground and continued to attack her.
Family Details
Adam Hicks' family life is also filled with a lot of incidences like his own personal life incidences. 
He is the son of Ron Hicks and Lucy Hicks and has a little brother named Tristan Hicks. 
You Might Like Reading about: Austin Brown Bio, Girlfriend, Net Worth
In 2014, Adam's brother Tristan was arrested after he killed a 17-year-old girl during a car crash; after the accident, he rushed away from the spot but was later caught by the police.
Only a year after that, Adam's mother passed away unexpectedly due to a heart attack, as she was deeply hurt because of her younger son's arrest. 
His Bio (Age), Height
Adam Hicks has a very tall height of 6 feet 2 inches (1.88 meters). 
He is currently 27 years of age, as per his date of birth, that being 28th November 1992. His birthplace happens to be Las Vegas, Nevada.