Ana Caty Hernandez Age, Husband, Family, Height
Date: 21 Jul, 2019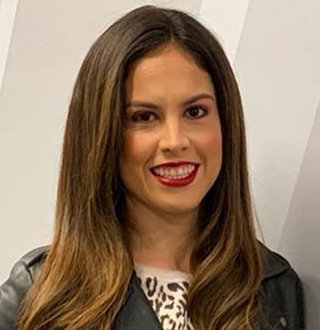 Ana Caty Hernandez is a famous name in the field of sports journalism. She is one of the most famous faces at the Univision Deportes Network in Miami, Florida.
Ana is a Communication and Media Studies Student at Tecnologico de Monterrey in Monterrey, Mexico.
Her evergreen interest in sports has gained her a reputed job in one of the renowned Spanish language American Network, Univision, which has got her to the heights of fame.
Ana Caty Hernandez Married To Husband?
Ana Caty has been in a relationship with her fellow host, Xavier Sol, often referred to as Xavi, for more than four years now.
Ana and Xavier have always been honest and open about their relationship ever since the initial days. Their lovely pictures portraying their love have been the evidence to their endearing relationship for their fans and followers.
All their fans were taken away by the way Xavier proposed Ana to get married, in front of the camera, during the 2018 FIFA World Cup in Russia. All of their friends, colleagues, family, relatives, and fans congratulated the couple after their engagement in the live television.
See Also: Shae Peppler Wiki: Age, Wedding, Husband
Ana and Xavi's life, as a couple, has been glowing more after the two got engaged. They share the incredible photos of their travels and adventures with each other, that clarifies their bond even more.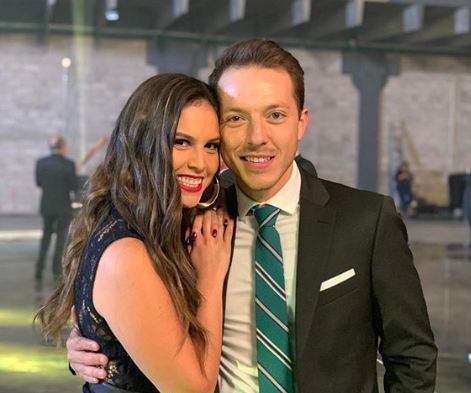 Ana Caty Hernandez poses with her fiance Xavier Sol on 29 June 2019 (Photo: Ana Caty Hernandez's Instagram)
As of now, both Ana and Xavi have been attentively preparing for their wedding. They have revealed their wedding date to their fans through their Instagram.
Their marriage is on 12 October 2019, which will finally turn their blissful relationship as fiances into a married couple.
And no doubt, Ana and Xavi will treasure their relationship as husband and wife, as beautifully as they cherish each other just as a couple.
Ana Caty Hernandez Wiki / Bio: Age, Family
Born in 1990, the famous sports anchor, Ana Caty Henandez is 29 years of age in the time being. Ana celebrates her birthday on 16 May every year. She is a lady of Mexican nationality who is currently the resident of Miami, Florida in the United States.
Although Ana has not revealed many details about her family background back in Mexico, her social media posts and interviews shortly unveil her relationship with her parents and brother, Memo Hernandez.
It is clear from her posts that Ana's parents have a significant role in making a person as well as personality out of the lady.
Don't Miss: Alanna Rizzo Age, Married, Husband, Divorce, Boyfriend, Salary, Bio
In one of her interviews, Ana mentioned that her father was a professional manager in Mexico.
Thus, ever since her childhood, Ana was always encouraged into the field of football.
Further, the lady revealed that she fell in love with Cristiano Ronaldo during the 1998 World Cup, which added to Ana's interest in soccer. Her father respected her interest to the fullest and increasingly led her attention towards the women's team in Mexico.
Thus, summing up their role, Ana's family had a lot to contribute to her sports reporting career.
---