Many reasons make Tracie Potts fall for her job every once in a while.
Of all the one aspect that she loves the most is that, with the help of it, she gets to provoke the discussions that have been long neglected. 
It is said that the events that undergo within the District of Columbia can be sometimes hard to decipher.
But Tracie, along with her talented team of producers and editors, is there at the people's service, bringing the news every weekday starting 4 am.
Moreover, she also gets to tell intriguing stories on research, studies, reports, and surveys that give the audiences some insight into the lifestyles of Americans. 
Tracie Potts' Birthday
Tracie celebrates her birthday every year on the 19th of February. 
Facts On Married Life & Family
The date, 26th of July 1997, marks the wedding day of Tracie and her husband.
Might Fascinate You: Rebecca Jarvis Married, Husband, Pregnant, Salary, Net Worth, Bio
And, today, leading through several years of high and lows, they still continue their happily-ever-after.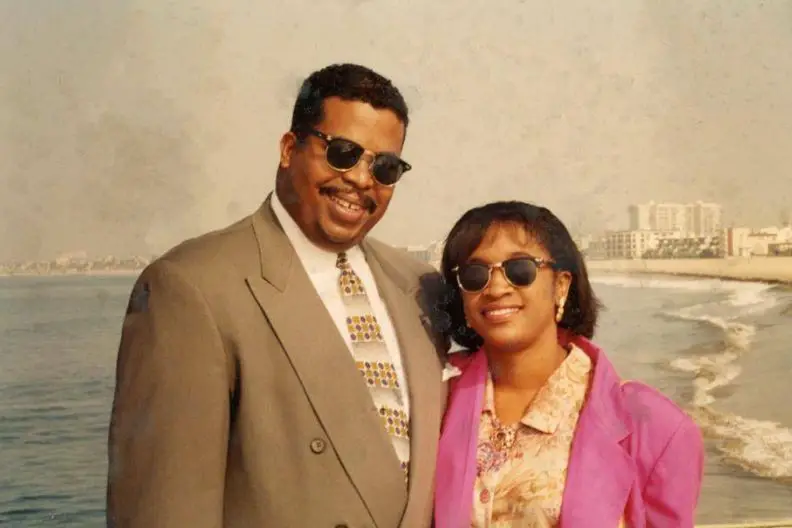 Tracie Potts shares one of the throwbacks with her husband of the time when they were still newlyweds, on 27 March 2014 (Photo: Tracie Potts' Facebook)
From the marriage, the couple shares two beautiful children, a boy and a girl- son, being the eldest, is in his sweet sixteen while their daughter was born on the 12th of March in 2001.
Tracie is the proudest she can be with her two children. Although she keeps her beloved ones safe from the public and media scrutiny as much as possible, there have been a few times when she has let down her guard for a bit. 
For instance, the time when she requested for her followers' thoughts and prayers while her 11-year-old son was having surgery back in 2014 or the time when she mentioned about taking kids to the workplace on "Take Your Kids to Work" day. 
A Brief Glance Over Her NBC Career
Presently a national affiliate correspondent at NBC News, Tracie specializes in covering everything Washington-related, especially its politics, health/medical policy, and education.
Tracie joined the NBC News team back in May 1997.
Also, Look For: Kelly Evans Boyfriend, Dating or Married and Husband
Looking back, it has been over 22 years of doing 25+ live shots for early mornings newscasts, all the while providing taped coverage for the networks' approx 200 affiliates on a daily basis. 
And, prior to this recent venture, she also worked as an anchor and reporter at a few stations.