Terri Gruca is an investigative reporter and anchor at KVUE in Austin, Texas. She is known for her ability to ad lib in breaking news. 
She did some inspirational breast cancer stories with the help of Susan G. Komen for the Cure Austin chapter. Terri covered many stories throughout her career, and she even interviewed the former US President, Barack Obama. 
Terri worked as a reporter and anchor at WRAL-TV (1992-1997), WBIR TV (1997-2001), WSPA TV (2001-2003) and WCCO-TV (2003-2008) before she began her work at KVUE in 2008. 
She even won an Emmy award as an anchor and reporter whose stories resulted in changes at the state and national level. 
Through all these years, the journalist worked hard in her field of work, which probably earned her a decent amount of salary as it was noted that a KVUE anchor earned an average of $56K. 
Terri Gruca Married To Husband, Divorce
The journalist manages to maintain a fair balance between her personal and professional life. She loves her family, where she lives, and what she does. 
Seek Into The Life Of: Sara Kapfer Bio Reveals Net Worth, Cuba Gooding Jr., Age
On 24 August 2012, Terri wished her hunky husband a happy birthday through her Twitter and stated that he was proof some things really did get better with age.
She has two cute little sons with him and shares adorable pictures of her son and husband spending good-fun time with each other.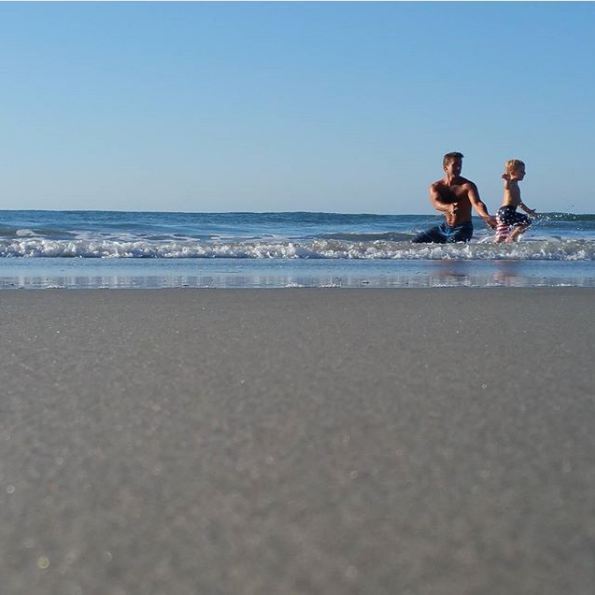 Terri Gruca with her husband and son on 19 August 2015 (Terri Gruca's Instagram)
Although they enjoyed their time together, the couple parted their ways sometime after their 18th wedding anniversary. The reason and the time of their divorce were not revealed to the public.
However, Terri has already moved on with her life and is married to someone else. The couple has created a beautiful family together. They enjoy their time as a family with their three amazing sons.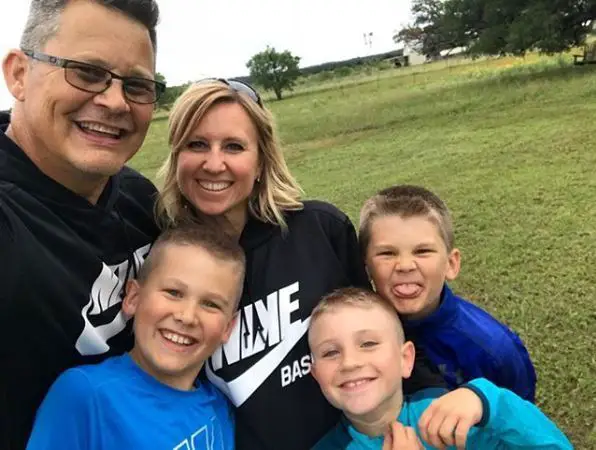 Terri Gruca spends quality time with her husband and her three sons on 14 May 2019 (Terri Gruca's Instagram)
Terri has stated in her post that she always wanted to be a mother and that she is grateful for her sons, who she considers the best part of her everyday life. She keeps herself occupied either with work or her family, both of which she loves. 
Terri Gruca Bio: Age, Education
Terri Gruca celebrates her birthday on 15 August every year. She is very interested in hiking, biking, reading, traveling, and spending quality time with her family. As a family-oriented person, Terri creates a basket full of memories with her loved and dear ones. 
She considers herself blessed to have her parents as role models. Her parents suggested her to find a job she loved so work would never feel like work. 
Also A Reporter & Anchor: Kate Merrill Bio Reveals Age, Husband, Family & More
Her mother suffered from breast cancer and recovered from it about ten years ago. Since then, Terri, along with her mother, worked to raise awareness about breast cancer in the hope that other families didn't experience this awful disease. 
Terri is a beautiful blonde journalist with an average height. Although her exact height is unknown, on 6 November 2018, she jokingly tweeted, thanking her cameraman for making her look 6 feet (1.82 meters) tall. 
As for her education, Terri, age 46, graduated with a degree of Bachelor of Arts (B.A) in Journalism from the University of North Carolina at Chapel Hill.