Nico Scholly is a former real estate agent who later became a Senior Deckhand of different yachts. Once, he even worked at a privately-owned billionaire's yacht for nearly two years. Following that, he earned some fame, which resulted in making some popular celebrities like actors and musicians his clients.
He was also a part of a music video that was filmed on board in his yacht.
However, he got immense limelight as an American TV personality. In 2016, he officially became a cast member of the fourth season of the Bravo reality TV series entitled Below Deck. In it, he shared the screen with the actor, Kate Chastain.
Afterward, he became a regular member of the TV series till 2017, starring in nearly 29 episodes.
Wiki: Bio & Age
Nico Scholly was born on 19 July 1993. He has a birth sign of Leo.
His Family Plus Siblings
Nico Scholly was raised in Chicago, Illinois, by his parents. His parents were a part of their family business named Abitua Plumbing, which was established in 1993. His family's business served for both residential and commercial clients and has a headquarter in Elgin, Illinois.
Read About This TV Celebrity: The Bachelor's Lesley Murphy Gets Engaged! Meet Her Fiance
Besides parents, he also had a brother named Tristen Scholly, a plumber in the metro-Chicago area. Unfortunately, on 15 November 2016, his brother passed away in a ruinous accident. His brother died at an early age of 21.
Tristen's death shocked all of Nico's family, including Nico himself. In the memory of his brother, Nico's family even opened a foundation named Tristen Scott Foundation. Also, according to Nico's family, Tristen's organs like eyes, lungs, liver, heart were donated.
Who Is Nico Scholly Dating? His Girlfriend
Nico Scholly is in a relationship with an Arizona State University graduate named Briana Boyer.
The bond between them initiated after they first met in early 2018. Later, they fell in love and started to date after 20 January 2018.
Since then to till now, Nico and Briana have been together and have gone on numerous vacations to different places. Most recently, on 30 January 2020, they were seen at El Dorado Royale Hotel in Mexico.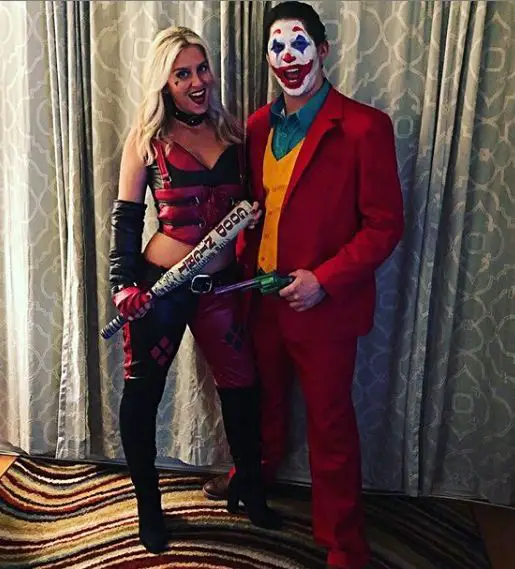 Nico Scholly with his girlfriend, Briana Boyer at Park Place Tower on 20 January 2020 (Photo: Nico Scholly's Instagram)
Before being in a relationship with Briana Boyer, Nico was dating Melissa in 2016. However, he broke up with her and soon hooked up with Brianna Adekeye. But, his relationship with Brianna didn't last long, as they got separated.
An Actor: Kavan Smith Personal Life Insight, Wife, Married & Family Details
Later, he again patched up with Melissa, only to split from her too.
Some Quick Facts About Nico Scholly
He entered into the yachting world only after his friend told about the exotic lifestyle in yachting. After that, he moved from Chicago to Fort Lauderdale, a city on Florida's southeastern coast.

He has worked in various types of yachts, which ranged from 120 to 223 feet.

He has managed to garner more than 58.6k followers in his Instagram account only.

In his free time, he loves to go on wakeboarding and boating, either it is in Chicago or Fort Lauderdale.

On 15 November 2018, he shared a very emotional post in the memory of his late brother.

After his brother passed away, he used to share numerous posts talking about his brother and how much he loved him.

On 20 January 2020, Nico and his girlfriend Briana celebrated their two years of togetherness at Park Place Tower.