The native of New York, Neil Blumenthal, is one of the most influential people across the globe. He is currently co-founder and co-CEO of an eyewear company 'Warby Parker.'
He started his career as a director of 'VisionSpring' where he led a team that aimed to train low-income women to start their own business by selling affordable eyeglasses in developing countries.
Later, Neil co-founded his own brand company in 2010 named 'Warby Parker,' a transformative lifestyle brand that offers designer eyewear at a revolutionary price.
Neil was honored with the titles of 'Young Global Leader' by the World Economic Forum and one of the '100 Most Creative People in Business' by Fast Company.  
Neil Blumenthal Wiki: Family Details, Net Worth
Neil Blumenthal, age 39, blows his birthday candles on 7th August every year in the presence of his friends and family as per his bio.
He is a graduate of the Master of Business Administration (MBA) from the University of Pennsylvania - The Wharton School. 
Read About: Amiah Miller Wiki, Parents, Boyfriend
Before completing his Masters, he was enrolled at Tufts University for a Bachelor of Arts (BA), which was an important foundation of his education.  
Speaking about his family, Neil was born to Diane P. Blumenthal and William B. Blumenthal.
Neil describes them as the most inspirational people of his life. Neil's dad, who used to travel to many places for his work, usually took Neil along with him.
He showed Neil that the world is full of possibilities, and one can discover new things if they start exploring. 
Likewise, Neil's mother was a nurse at NYU for more than 30-years, who guided him in taking care of his works and the value of responsibilities.
And when he grew up and implemented the lessons given by his parents in his life, he could only thank them because he found success and new heights with such a great upbringing.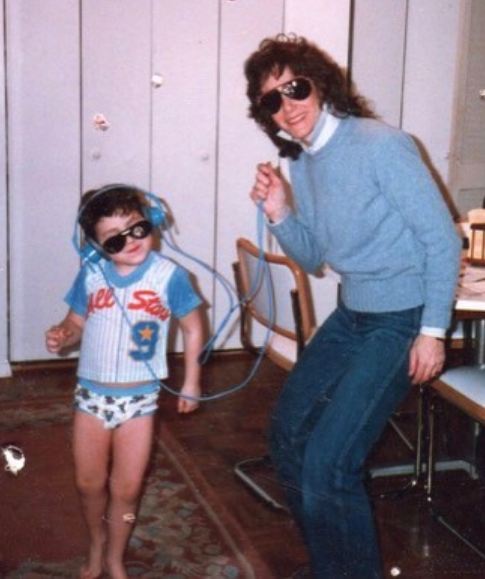 Neil Blumenthal shares a throwback picture with his mother on Mother's Day, on 15 May 2017 (Photo: Neil Blumenthal's Instagram)
Today if you look at the life of Neil, you will see him living a quality life, all due to his efforts and creativity.
He has undoubtedly secured a decent net worth through which he manages his livelihood; however, he has kept his earnings confidential from the public. 
Married To Wife?
Yes, Neil Blumenthal is married to his long-time girlfriend, Rachel Bravman.
Rachel Bravman is an independent woman who is a founder and CEO of 'Rockets of Awesome,' a kid's clothing designer company. 
The two met when they were in the same university, Tufts University, in 1998. Initially, they were not romantically linked with each other for about a year of knowing each other.
Later, when they met after their graduation, they hung out and officially stayed in a relationship. 
The love never faded for Neil, neither Rachel even though they dated for many years. The understanding between two has helped them to stay as long as to till the present day. 
Interesting: Victoria Cartagena Bio, Family, Dating, Married
Neil and Rachel tied the knots in 2008 in the presence of their family members. Today, after more than a decade of getting married, they share a comfortable companionship.
Between these years of marriage, they experienced highs and lows, but they held each other's hands to keep moving forward. With God's blessings, they even welcomed two lovely children, Gemma, and Griffin, who have brought joy in the family.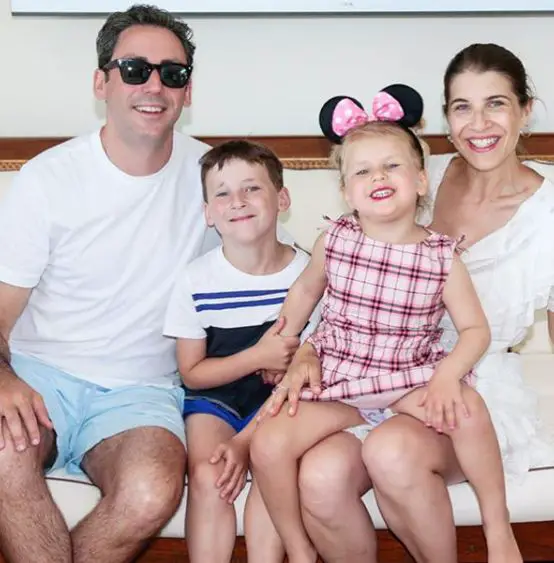 Neil Blumenthal and his family, wife, and children, posing for a picture on 21 August 2018 (Photo: Neil Blumenthal's Instagram)
Furthermore, if you follow Neil Blumenthal on his social media, you can watch him post pictures of his wife and children very often.