Mimi Jung, a well-known tv news personality and a morning show anchor at King 5, recently revealed on her morning show about divorce from her ex-husband Greg Inglin and told how difficult it had been for her to admit she was divorced. 
Despite the difficulty of ending her marriage, her two daughters make her feel like the luckiest mother on the planet.
Mimi Jung Opens Up About Her Divorce
Jung, who had always been private about her personal affair, never publicly talked about her separation from her husband, Greg. But, in the recent episode of her morning show with co-anchor Jake Whittenberg, she revealed her divorce experience. 
However, she had not planned to talk about her personal matter, but while reporting the recent news of Bill and Melinda Gates' divorce, she could not hold back her thoughts about the false judgment that follows after divorce.
She took to Instagram on May 5 to share a short clip of the episode and paired the post with a lengthy caption articulating her opinion profoundly. She wrote, 
"It has taken me a long time to even admit I am divorced. The very subject would give me a lump in my throat and bring tears to my eyes." She added, " The shame, guilt, and stigma attached to divorce made it hard for me to embrace my new identity and accept myself and my life."
Although it is unknown when the couple separated, Jung married Greg at the age of 29 at a beautiful outdoor venue in Lakewood, Washington. The two have two wonderful daughters together who frequently appear on Jungs social media handles. 
Jung's Instagram Posts Of Her Daughters
To Jung, her daughters are life's greatest accomplishments. She is devoted to give them the best life possible and make them into kind human beings.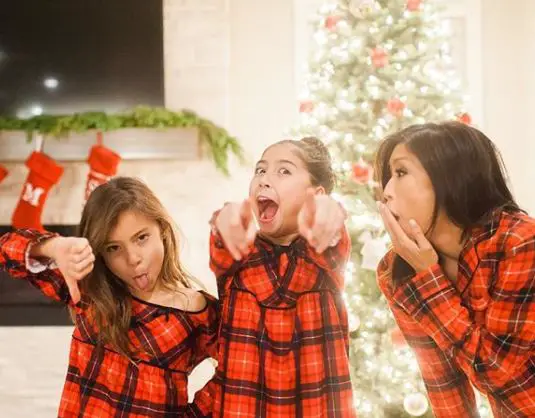 Mimi Jung with her daughters. (Source: Instagram)
The proud mother is very close-knitted with her daughters, which perfectly shows through her social media posts. Recently she posted a video sharing the excitement of her teenage daughter getting her first COVID vaccine shot. The teenager talked about how her experience could be life after she gets vaccinated in the video.
Likewise, in one of her Twitter posts, she shared an adorable message from her 10-year-old while at work. The text read, "I am sorry for waking you up last night. You really helped me fall asleep. I am sorry that you got a little bit less sleep but I am thankful that I have you as my mom to comfort me." 
Reading those sweetest loving words from her daughter, Jung couldn't hold back her tears. No wonder why she calls her daughters her life's greatest accomplishments. 
What Is Her Current Relationship Status?
The news anchor hasn't revealed her relationship status publicly. Moreover, there hasn't been any news regarding her romantic involvement with anyone since the divorce. 
But, one of her Instagram posts of the last month might lead to some confusion about her love life. She posted her picture taken out in the wide-open green wheat field in Walla Walla, Washington. She further paired the picture with a caption, "You know you've found the one when you can sit in a car for 9 hours, driving across the state and you don't even get tired of talking to each other."
Although she does not mention who she was with, it definitely sounds fishy.