How Much is Mick Norcross Net Worth? All About Kirk Norcross' Father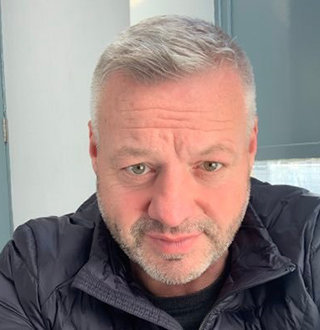 Mick Norcross is a British reality star noted for his appearances on the ITV2's British reality series The Only Way is Essex. He made his debut in the reality series during the show's 2nd season in 2011. Later in the same year, he also appeared on the TV series Loose Women playing himself.
Besides being a reality star, he is also famous as the antique collector, property developer, and owner of Sugar Hut nightclub—based in Brentwood, England.
Father of Kirk Norcross: Personal Life
The 56-years old property developer, Mick Norcross, is the father of popular English television personality Kirk Norcross. He gave birth to Krik with his partner Julie Lloyd.
However, Mick left his two sons Kirk and Daniel—when Kirk was five years old—with their mother so that he could go out and become a millionaire. In that process, his sons and their single mother, Julie, lived in poverty, sheltering at a hostel.
Recommended: Chad Coleman Bio, Age, Married, Family, Movies, Height
However, later when Krik was 16, Mick came back in the life of his son and turned his son's fortunes with his money.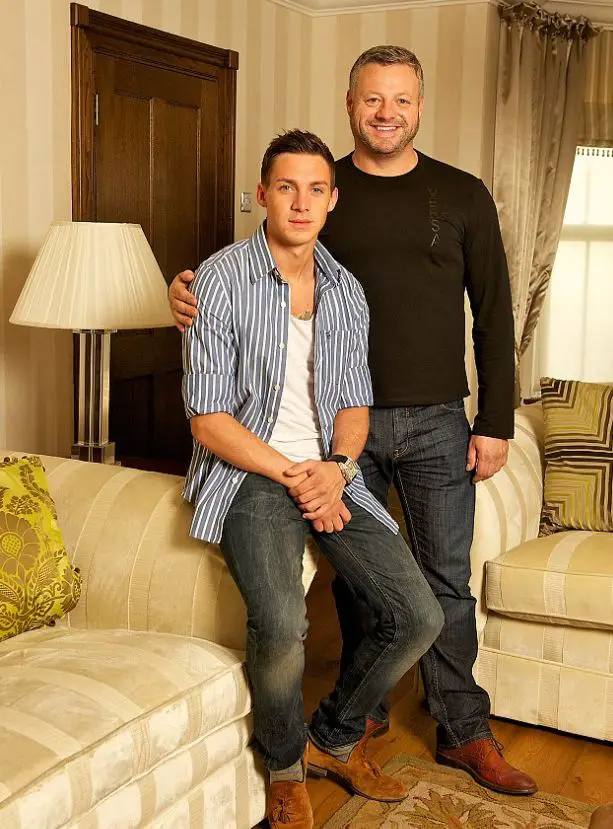 Mick Norcross and his son Kirk Norcross in 2011 (Photo: David Poole)
Now, Mick Norcross's son, Kirk Norcross, is famous for appearing in reality shows like The Only Way Is Essex, Celebrity Big Brother UK, and MTV UK's Ex On The Beach. As an interesting fact, Kirk's autobiography titled 'Essex Boy' tells the story of his life disclosing his sexual relations with 800 to 1,000 women until the book was released in 2013.
Mick Norcross' Hotel
Mick Norcross is the owner of The Grand Hotel, located in Leigh, United Kingdom. The Grand Hotel is considered as the place where people of all ages and class met to enjoy a drink or two in the bar.
Interesting: Dolly Wells Bio: From Age, Height, Married Life, Movies To TV Shows
Before Mick owned the hotel, it had a lounge at the front of the pub and also had a bar at the back where there was always piano music. But with time things started changing, fewer people attended in the pub, and the building also began to deteriorate.
Then, there came Mick, who owned the hotel and dreamt of restoring the building to its former glory. He bought the hotel in 2011 for £4.3 million and wished to turn the ruined building into a boutique hotel, restaurant, and spa.
While giving the hotel a new touch, he has faced many criticisms. However, he still believes that the people of Leigh will praise him fully when he eventually delivers his ambition.
As of January 2020, the launch of the new-look Grand Hotel is yet to happen, as the hotel's restoration work has been much more difficult to complete than he had originally planned. Also, the restoration cost is expected to cross over $1 million, which is over the initial original estimate.
House
In 2011, Mick Norcross put his £3.4million converted farmhouse up for sale. The house had everything a man dreams in a home, including pool tables, plasma screen TVs, and a hot tub.
Moreover, the plan of selling the Edwardian farmhouse and moving on a new property was a together decision of Mick and his son Kirk. After putting up the house on sale, Mick said,
"I've been here six years and I've completely refurbished this place." "Now I'm ready to move on to another project," he added.
Initially, Mick paid £1.2 million in 2005 for the house in Bulphan, near Brentwood, Essex, and spent 12 months and expenses in between £300,000 and £400,000 renovating the house before settling in.
Net Worth
Mick Norcross's works indeed comprise millions of dollars, with his hotel construction, luxury houses and lifestyle flashing his wealth. However, the man with big ambitions has not disclosed his net worth yet, which hinders people from knowing his actual wealth.
Wiki: Age
Mick Norcross was born on 11th May 1963 in Brentwood, England.
---