American television reporter and news anchor, Maureen Jeralyn O'Boyle was born on 14 July 1963, in Charlotte, North Carolina. She grew in a large family, where she had nine siblings. But, one of her siblings named Johnny died when he was a toddler.
Her father Jerry O'Boyle worked for Xerox, an American Global corporation that sells print and digital solutions. Due to her father's work, their family had to migrate back and forth from America to England every two years. Finally, her father decided to settle in Charlotte, North Carolina after he started his business, Timeplanner Calendars. The company was later handled by her brothers. 
Maureen O'Boyle Career, Education
Maureen graduated from West Charlotte High School in 1981 and studied journalism at East Carolina University. During her freshman year, she helped the campus to restart radio station WZMB.
Meanwhile, Maureen began her career with NBC affiliate station WITN. After working with WITN, she went to work with WNCT during weekends. She learned a lot, which helped her to launch her career into greater heights of the industry. But, due to the pressure of work, she could not continue her education, and she dropped out of East Carolina University before graduating.
Also Read: Nick Schmit Wiki, Age, Net Worth, Jonathan Capehart, Wedding
At the age of 27, Maureen replaced Maury Povich on national syndicated A Current Affair. The show's rating significantly raised after she took over, but later she got replaced by Penny Daniels. Then, she started working as a weekend anchor and reporter of Los Angeles-based TV series Extra alongside, Jerry Penacoli.
Maureen also appeared in the films, So I Married An Axe Murderer and Undisputed. Besides, she worked with numerous charities, including the American Red Cross, Assistance League of Charlotte, Second Harvest Food Bank of Metrolina, American Heart Association, Dress for Success, and Community Blood Center of the Carolinas. Through her charity work, she has raised $48,000 for the Greater Enrichment Program. Currently, she is working for WBTV as a news anchor. She earns an average salary of $57,144.
Maureen O'Boyle's Daughter, Married?
Maureen, at the age of 55, is a mother of one. She gave birth to her daughter Keegan O'Boyle on 8 September 1999. Her baby father is an independent filmmaker, Kerry Prior. Maureen and Kerry were not married as husband and wife when they had their child. 
And since then, Maureen has not shed any pieces of information regarding her relationship status or married life. Her Instagram is also bare in case of the presence of any man that can be given her partner tag. 
Instead, her social media account is filled with posts of her 20-year-old daughter, Keegan.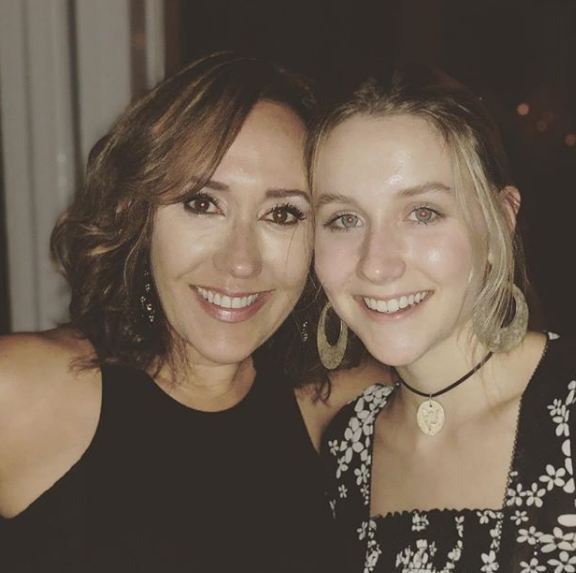 Maureen O'Boyle with her daughter Keegan on her 19th birthday (Photo: Maureen O'Boyle's Instagram)
Maureen's dedication and affection for her daughter are transparent in her posts. She has indeed taught her beautiful daughter to be brave and humble. Moreover, her daughter is a model and photographer. She goes by her name Keegan O'Boyle in her Instagram account.
Maureen O'Boyle's Rape Case 
She is one of the brave survivors. Back in 1986, when she was living in her garden-level apartment in Macon, Georgia, a man broke into her home and raped and terrorized her for about three hours. Though she couldn't see the man's face, she bravely called the police and filed a petition after the man left. 
After some months, through a police investigation, she met a woman, who had undergone the same scenario. With description from both the women, the guilty was identified later, when he was arrested for burglaries. The intruder was finally caught and sentenced to 50 years in prison.