Famed British broadcaster Jeremy Paxman is a renowned journalist for his 25-year stint as a presenter of BBC's current affairs programme Newsnight. After his successful interview with numerous political figures on Newsnight, Jeremy occasionally makes his appearance at Channel 4 News.
Besides his career as a media juggernaut, Jeremy is rumored to be enjoying the company of the girl half his age. Before that, he went through an emotional ride following an end to a long-haul relationship with his former partner.
Finds New Flame After Long-Haul Togetherness With Elizabeth Clough Ends
Famed media personality Jeremy Paxman is rumored to be enjoying the company of his new found 37-years-old girlfriend, Jillian Taylor.
Jeremy was spotted taking a stroll with his rumored beau, Jillian Taylor, a book editor outside his £1.5 million Notting Hill flat in March 2017. The pair enjoyed a pleasant chatting company for a while before getting into a silver Mercedes together.
Moreover, Jeremy has been spotted with Taylor several times, making it apparent that they are dating for real.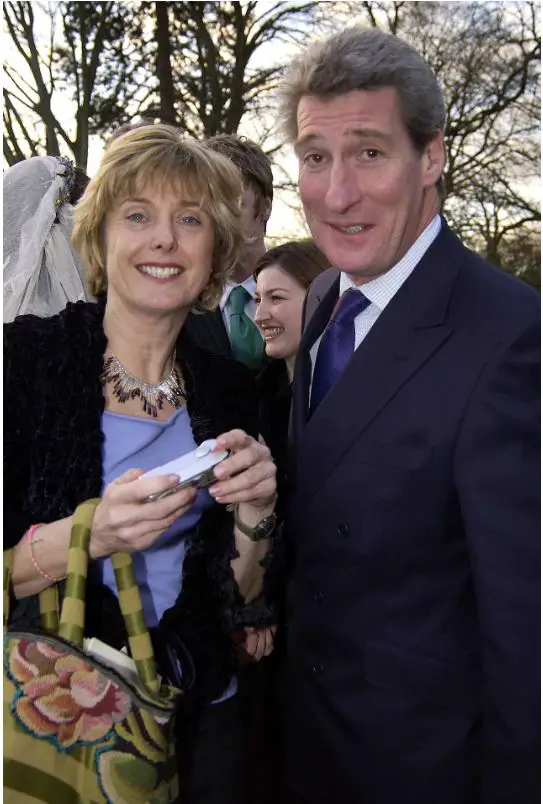 Jeremy Paxman with former partner Elizabeth Clough posted on 18 February 2017 (Photo: telegraph.com)
The dating speculations surfaced out after Jeremy broke up with his long-haul partner, Elizabeth Clough. 
Elizabeth, who is a famous TV producer, shared a rejoicing togetherness of 35 years with Jeremy before parting ways in November 2016. The two unmarried couple together shares three children: Jessica, aged 27, and twins Jack and Victoria, aged 20.
Despite the breakup with his possible future-wife, Jeremy retains mutual respect for his former girlfriend and possesses an unending love for their beautiful children.
Besides, the relationship of theirs seems to have ended in good terms, which paved a new way for Jeremy to reconstruct his romantic journey; however, with a different partner now.
Jeremy Paxman's Bio: Family Ups And Downs To Professional Details
Jeremy Dickson Paxman, also known as Jeremy Paxman, was born on 11 May 1950 in West Riding of Yorkshire, England. He is the son of Arthur Keith Paxman, an industrial worker, and Joan McKay.
Jeremy grew up as the eldest of four children in his family. His brother, Giles Paxman, served as the British Ambassador to Spain. Meanwhile, his other younger brother, James Paxman, is the chief executive of the Dartmoor Preservation Association. Jeremy's only sister, Jenny, is a producer at BBC Radio.
Jeremy's father always created a hard time for him growing up. He stood firm in his statement that reporting was not a worthwhile career for Jeremy. Besides, the relationship between father and son went cold as Keith left Jeremy and his family to later get remarried in Australia.
Despite the hard times, Jeremy aimed to carry his journalism career to a new height. After graduating from Malvern Colege, Jeremy went on to read English at St Catharine's College in Cambridge. Meantime, he edited the undergraduate newspaper Varsity while in Cambridge.
Later on, Jeremy joined the BBC's graduate trainee programme in 1972 and subsequently started his work in local radio at BBC Radio Brighton.
After a while, Jeremy Paxman was announced as a presenter of BBC TV current affairs programme Newsnight in 1989. In his 25-year stint as a reporter on Newsnight, Jeremy interviewed famous politicians including Michael Howards.
During his time as a Newsnight presenter, it was rumored that his brother, Giles Paxman, former Britain's ambassador to Spain, refused to appear on his show. The speculations surfaced that Giles presented the refusal fearing that there was a lot more to be lost than gained by giving an interview.
After leaving Newsnight in 2014, Jeremy has had some occasional stint at Channel 4 News.
Jeremy was the BBC's highest-paid presenters in 2010 when he signed the contract worth £3.2 million for four years. Meanwhile, he amassed a hefty salary as a Newsnight presenter, which undoubtedly has boosted his already appealing net worth.