Jalen Suggs Age, Height, Girlfriend, Family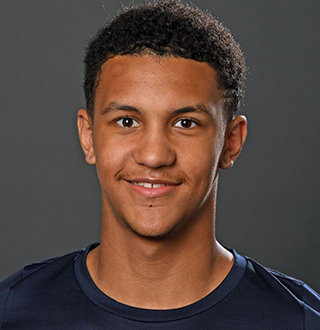 Jalen is a rising basketball star that many have fixed their eyes on, and he is also good at football. He has many scholarships offers on his back but hasn't decided which college he plans to attend or which sport he wants to play in college.
Minnehaha Academy's fantastic freshman guard, Jalen Suggs, is rising to fame at high speed. Having the last name, "Suggs," Jelan is often asked if he is related to many other Suggs.
And to let his fans and followers know, yes, Jalen is related to most of the Suggs in the sports field.
He has a family full of athletes and is proud of that fact. As athletes, his family loves sports, but mostly they love to play football and basketball.
His Wiki, Age & High School
Born in 2001 in St. Paul, Minnesota, Jalen Suggs celebrates his birthday on 3 June every year. His nickname is J-Sizzle. He is the son of Molly Manley and Larry Suggs and has two younger sisters, Jennica and Jaelle.
With a good tall height of 6 feet 4 inches (1.95 meters), Jalen attends Minnehaha Academy for his high school education. He plays basketball as a high school student and is ranked third in his class according to Coast to Coast Preps.
Also A Basketball Player: Who Is Openly Gay Jason Collins Partner At Age 40? Brother, Salary
His graduation is some time in 2020, and according to Future 150.com, he is a five-star recruit and listed at No. 7 on the list of top basketball recruits of 2020. So by the end of 2020, Jalen might end up signing a contract with big names in the sports field, attending a reputed college.
Jalen Suggs Dating Girlfriend?
It's not only the big agencies that want him, but many girls are also eager to stand beside the skilled player. After all, he is good looking and a heartthrob for many.
While the details are hazy, on 28 January 2019, Jalen posted a picture of him with a girl named Aunna Rivero, with the caption, "Me and Mine."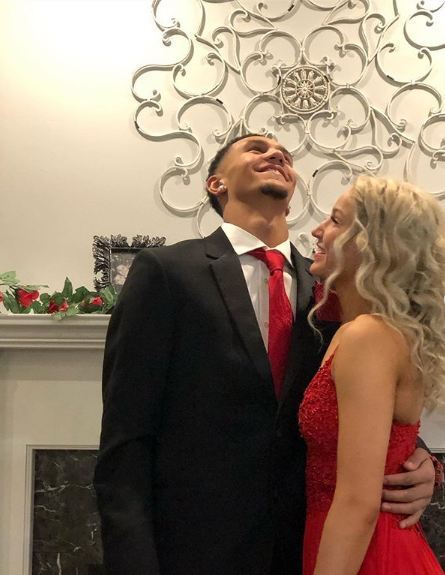 Jalen Suggs with his possible girlfriend, Aunna Rivero, on 28 January 2019 (Photo: Jalen Suggs' Instagram)
By the looks of the picture, their relationship looked like something more than just friends. But only the basketball player himself can confirm anything about whether the girl in the picture is his girlfriend, and if not, is he dating anyone?
However, Jalen is at the age where sparks are bound to fly in his heart and mind. But only time can tell who the lucky lady is or will be.
Jalen Suggs' Athletic Family
Talking about his family, Jalen loves sports and is very athletic as most of his family members come from an athletic background. His father, Larry, played basketball for Woodbury and in junior college.
His cousins, D'Marr Suggs, Dion Suggs-Young, and Renard Suggs, played basketball in college as well. And his other second cousin, Terrell Suggs, played football as a linebacker for the Baltimore Ravens at Arizona State University.
Sports Personality: Rex Chapman Wife, Children, Family, Net Worth
Not only boys but girls of the Suggs family have also earned the name as athletes. Sherri Suggs was a center for the Highland Park girl's basketball team that reached state championship in 1986.
As for now, the best athletes in the family tree is currently Jalen Suggs, and Raena Suggs, a second leading scorer for Hopkins.
But Jalen's family's athletic nature was not only showcased through sports, as his great-grandfather (USMC), great-uncle (USM) and a cousin (USAF) showed their athletic capabilities being a part of the U.S Armed Forces.
---