Irin Carmon is an Israeli-American journalist currently working for CNN as a contributor and New York Magazine as a senior correspondent.
She is famous for her works focused mainly on gender, politics, and law. 
She is also famous for co-authoring the bestselling book, Notorious RBG: The Life and Times of Ruth Bader Ginsburg with Shana Knizhnik.
Published in October 2015, the book remained for three months on the New York Times bestseller list.
Irin Carmon's Bio
Irin Carmon celebrates her birthday on 15th July of every. The 36-year-old journalist (as of 2019) was born in Israel but grew up in Long Island, New York, with her family. 
She is one of the five siblings born to her father, Haggai Carmon, and mother, Rakeffet Carmon.
Enjoy Reading: Robert Kovacik Wiki, Age, Wife
Her parents have a bachelor's degree in Law from Tel Aviv University and a master's degree from St. Johns University, and their works are primarily focused on US-Israel issues.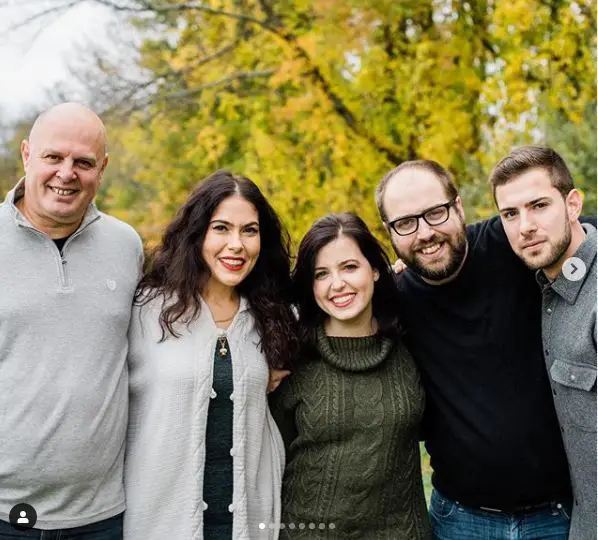 Irin Carmon (middle) with her father and siblings on 3rd November 2019 (Photo: Irin Carmon's Instagram)
Her mother works with Israeli people living in the US, whereas her father, Haggai, works for the US government and other clients in Tel Aviv, Israel.
Haggai has also written five intelligence thriller series books featuring fictional former Mossad agent Dan Gordan. 
Irin has also shared several photos of her family members in her social media posts. She can be seen wishing her parents and siblings, including her brothers, Jordan Carmon and Yahel Carmon. 
As of her education, she attended Harvard University in 2001 and graduated magna cum laude with a degree in Literature. 
Married / Wedding Details
Irin Camron is happily married to Ari Richter. Though she has not talked much about her love story, she shared an engagement photo with her now-husband on 10th October 2016 through her Instagram.
Apart from this, she has not provided any details of the pre-marriage story. 

The couple shared their vows in early September 2017 in a beautiful wedding ceremony organized at Waterfront Museum in New York City.
Their wedding was officiated by The Supreme Court's (US) celebrated justice, Ruth Bader Ginsburg.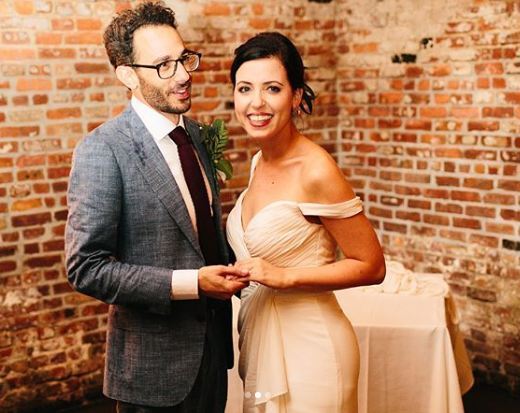 Irin Camron with her husband, Ari Richter, on the wedding day (Photo: Irin Camron's Instagram)
Irin is professionally and personally associated to justice Ruth since she had taken interviews of her and has also co-authored a book based on her. 
About Her Husband 
Born in 1983 in Tampa, Florida, Ari Richter graduated from Florida State Univerity with a Bachelor's in Fine Arts degree majoring in Drawing and Painting.
Later, he also studied Master's in Fine Arts, majoring in Studio Art at the University of North Carolina at Greensboro.
He is one of the renowned artists, and his sculptures, drawings, videos, and other performances have been presented at various museums and exhibitions.
Additionally, he is an associate professor of art at LaGuardia Community College in The City University of New York.
Salary
Most probably, Irin Camron receives a remarkable amount as her salary working with several news agencies and institutions.
However, she has not disclosed her exact salary yet.