The Eyewitness News reporter CeFaan Kim's career is taking off as he recently joined ABC News as a correspondent. 
Having covered several major news, from Chelsea terrorist attack in 2016 to the JFK Airport protest against President Trump's travel ban, the journalist is now serving both the networks, WABC-TV and ABC News, since May 2021. 
CeFaan Kim, ABC News Correspondent
ABC News announced on May 2021 about Kim joining the station as a correspondent. Elaborating further on his arrival at the station, ABC News shared a note from Kim Godwin, ABC News president.
Through the announcement note, the President extended his warm welcome to the journalist and wrote, 
I am thrilled to announce that CeFaan Kim is joining ABC News as a correspondent. He will continue to report for WABC-TV New York and will split his time between both newsrooms.
Moreover, the correspondent won't be leaving WABC-TV as a reporter, and rather he will be covering for both the newsrooms.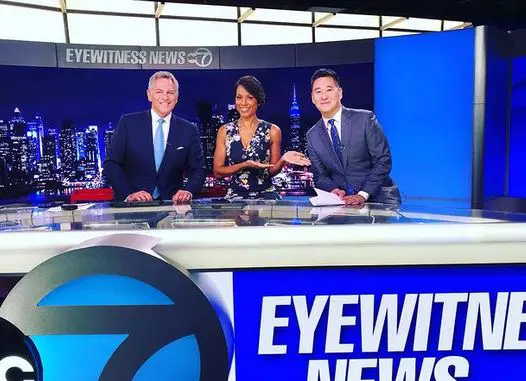 CeFaan Kim on the set of Eyewitness News with the journalists- Bill Ritter and Sade Baderinwa. (Source: Instagram) 
The journalist, who has been in the broadcasting media since mid-2000, as per his Linkedin account, has acquired extensive experience working on some prominent news stations. 
Beginning his reporting career in 2008 at NY1 News, Kim served the station for more than four years. In 2012, after leaving the network, Kim joined News 12 Westchester as a reporter. 
Likewise, he has been a part of the Media Watch Committee, an Asian American Journalist Association, since 2001.  
During his tenure at WABC-TV, Kim got even more exposure for his reporting when he covered some major stories, including covering stories during the pandemic lockdown, reporting on the Black Live Matter protest following George Floyd's murder, the Chelsea bombing, President Trump's travel ban, and many more.
His Net Worth and Salary
Given his decade-long experience in the field, the journalist must have gathered a hefty sum of net worth. However, he hasn't revealed the accurate amount yet. 
According to a Glassdoor report, Kim probably had an annual salary of around 56 thousand dollars as a reporter at News 12. However, with increased expertise, the current annual of the journalist at ABC News as a correspondent is probably above 100 thousand dollars. 
And, as he is working for both WABC-TV and ABC News, Kim's overall annual income might also have increased, adding to his net worth. 
A Short Bio
The WABC-TV reporter, born on December 31, 1981, has reached the age of 39 as of now. Although there isn't much information about his parents, the Philidelphia-born sometimes takes to his socials to share a glimpse of his parents. 
For instance, on May 9, Kim shared a picture of his mother on the occasion of mother's day and expressed his heartfelt appreciation for all the things she did to raise him. He wrote, 
All those years you worked the overnight shift and worked 2 jobs... on top of being the glue that held our family together... I know now more than ever... your sacrifice was your ultimate love.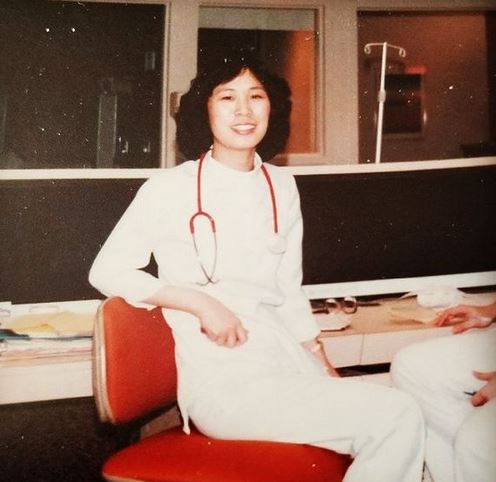 CeFaan Kim posted his mother's picture on 2021 Mother's Day. ( Source: Instagram) 
As for his education, Kim graduated from New York University with a broadcast journalism major and a pre-law minor to pursue his career in journalism.
Besides his journalism, Kim also served in US Army in 2000 for almost eight years. During his service in the military, he garnered several awards and recognitions as Commander's List, Outstanding Achievement, and Army Achievement Medal. 
A Look Inside His Married Life
Apart from his successful career, the ABC correspondent lives a resounding married life with Grace Kim. 
The pair tied their knot on May 15, 2011, and the ceremony was held in Astra, a beautiful small venue in Miami. Moreover, the moments of their special day were captured by a professional photographer, Tony Yang. 
Yang also explained the scenario of their wedding photoshoot on a website and wrote how enjoyable the photoshoot session was, which took place at Bowery Hotel. 
Although the information on Kim's marriage is scarce, it's known that the pair is blessed with a daughter, born in 2018.