Briana Latrise is an American actress, photographer, and philanthropist. She rose to prominence after she made her appearance in the American reality show, Growing Up Hip Hop.
Professionally, she has worked as a strategic consultant for With Love Productions and as event producer for DF Enterprises. In addition to that, she is also involved in social work. She has established Tuesday's Heart Foundation, a non-profit organization, to provide educational, financial, therapeutic, and other services for at-risk youth, women, and groups in need.       
Briana Latrise's Wiki: Age
Briana Latrise was born on 3 August 1986 in New York, USA.
She is the eldest child of her father, Kendu Issacs, born out of her father's teenage relationship.  
About Parents
Details of Briana Latrise's biological mother are not available. However, she reportedly said that her relationship with her 'real mother' is toxic.
Briana's father, Kendu Isaacs, who was born on 14 August 1968 in the USA, is a celebrity talent manager and record producer. He has also worked as an executive producer of the 2013 drama film, Betty and Coretta. 
After his relationship with Briana's mother, Kendu was married to a woman named Maurine in 1991. They got blessed with two children; Jordan Isaacs and Nas Isaacs. However, after eight years of blissful marriage, Kendu divorced her in 1999.
Actress: Hayley Tamaddon Married or Engaged, Boyfriend, Dating, Height, Bio
Then, Kendu began a relationship with an American singer, songwriter, and composer, Mary J. Blige. Previously, he had helped Mary while she was addicted to alcohol, sex, and drugs. So eventually, they fell in love and began dating in 2000. Later on 7 December 2003, Kendu and Mary got married in a simple ceremony organized at Mary's home. The couple made public appearances together, and Kendu worked as Mary's manager. 
However, after living together for over a decade, their relationship got ruined after Kendu was linked to singer Starshell, who previously worked as his secretary.
Unfortunately, in July 2016, Mary filed for a divorce. During their divorce battle, Kendu and Mary accused each other of various reasons; Mary reportedly said he spent $420, 000 on his girlfriend. Further, he claimed that she was a lesbian and was in a relationship with Starshell.  
Finally, after two years, the couple divorced legally on 20 June 2018.
Is Briana Latrise Dating Boyfriend?
Briana Latrise was dating Ed Williams in 2019.
However, on 29 November 2019, she shared a picture of her boyfriend, Ed Williams, with his son, where she revealed that he had been cheating on her, and he is married to another woman with a child.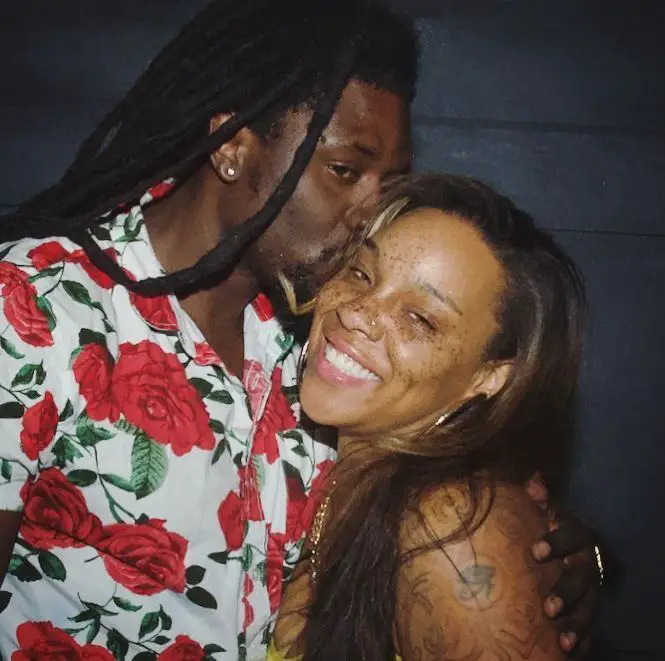 Briana Latrise with her ex-boyfriend, Ed Williams on 6 April 2019 (Source: Briana Latrise's Facebook)
Prior to Ed, Briana was in a relationship with a guy named Iman Omari.
Photographer: Who Is Wynton Harvey Girlfriend? Age, Parents & More
But, their relationship was not supposed to be in a healthy condition. On 8 July 2016, she shared a series of videos on her Instagram, revealing that she suffered from domestic violence after being physically assaulted by her boyfriend, Iman.
Baby
Before Ed and Iman, Briana was in a relationship with a man. Together, they welcomed a son named Mercury Turner in 2013.