Ann Rohmer is a Canadian television news personality, recipient of several industries, and community accolades.
She was selected as Toronto's 'Favourite Television Personalities' in the year 1994 and 1999. Also, in 1994, she was named among "10 Sexiest Women" by the readers of Toronto Sun. 
During 1998 she was honored by Variety Children's Charity's 'Outstanding Community Volunteer' followed by a Queen's Diamond Jubilee medal for her unflagging work- helping animals, and for her support of the military and the monarchy. 
Married To Husband?
On the 16th of August 2009, trnto.com wrote that Ann had been married not once but three times. More so, it also claimed her being single at that point in time.
You Might Like: Gillian Turner Age, Married, Engaged, Husband, Boyfriend, Dating, Salary, Net Worth, Family
This being the last report made on her relationship, it is hard to comment on her recent status.
She once was married to world ski champion Steve Podborski.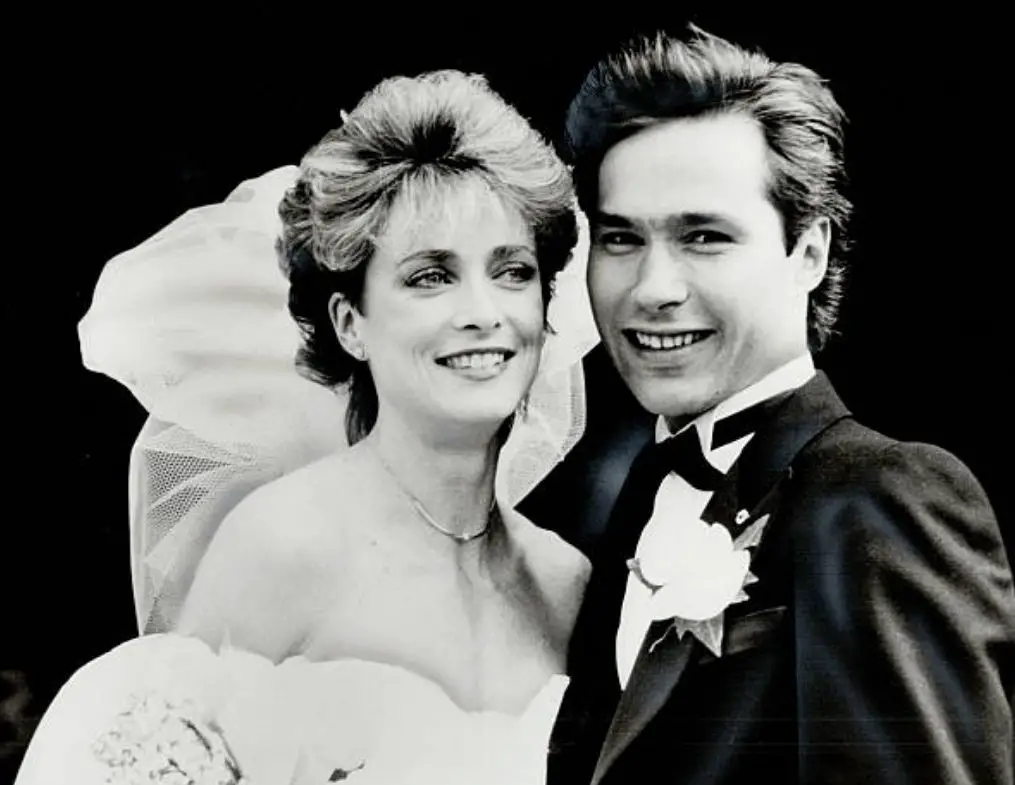 Ann Rohmer and her former husband, Steve Podborski on their wedding day in 1984 (Photo: gettyimages)
The pair tied the knot on the 11th of May 1984 at the church of the Ascension in Don Mills.
Again, nothing more about their married life made it to media and public until in 2008 when pressreader.com addressed Ann as "was married" to the retired ski-star, Steve.
Back in 2004, the duo had their "on-air reunion" when Ann interviewed Steve on CP24.
Her Age, Net Worth
Ann was born on the 2nd of March 1958 in Hamilton and raised in Toronto.
The CP24 anchor is yet to unwrap her net worth.
More From TV-News Stars: Alicia Acuna Married, Husband, Divorce, Boyfriend, Net Worth, Bio
Note: According to careerexplorer.com, the average salary for a journalist in the United States is somewhere around $17.83 every hour.
Interesting Facts on Ann Rohmer!
In 1979, Ann anchored the weekly segment show, Showbiz, where she interviewed celebrities. The job paid her miserably $100 a week because of which she had to move back into her parents' house but she was confident that she was right on track with her career.
Then followed the "the big turning point" of her career. She was offered a job in the magazine-style show, That's Life.
Being comfortable on-air did not come easy to her. Ann still recalls messing up several auditions in the journey, for instance, the time when her microphone had to be withdrawn from her lapel because her voice was overwhelmed by the sound of her racing heartbeat.
Her father, Richard Rohmer, is a former fighter pilot and chief of the air reserve. Ann herself was a flight attendant for Air Canada and also an award-winning for Nordair during the 1970s.
In June 2010, she resigned from her primary duties at CP24 without providing any specific reasons but soon she was back as if she had never left the place. Again, in 2015 she announced her retirement after 35 years of broadcasting and 17 years at CP24. However, even this time she was back in the network.