Michelle Smith is an American softball player who won the Summer Olympics gold medals in the year 1996 and 2000, representing the United States. She remained with the national team from 1992 to 2002.
Later, she played with the Japan Professional Softball League for sixteen long years. During that time, she was announced the "Japan League Champion" and "Japan League Most Valuable Player" for eight times in each category.
ESPN's Color Analyst
Michelle Smith, in addition to her playing career, is also known for her long-time association with ESPN. She joined the network in 1995 and has been serving as the lead color analyst for women's college softball since 1998.
Michelle Smith's Age and Family Background
Michelle Smith, the recent inhabitant of Treasure Island, Florida, was born on the 21st of June 1967 in Califon, New Jersey, the US.
More Of ESPN's Analyst: Prim Siripipat Married, Husband, Boyfriend, Dating, Wiki, Bio
Her retired parents, Ernest and Barbara, reside in Pikeville, Tennessee. Meanwhile, her sister Roni and her husband David McClure live in Leesburg, Virginia, with their four children– Brittany, Joshua, Daniel, and Nathan.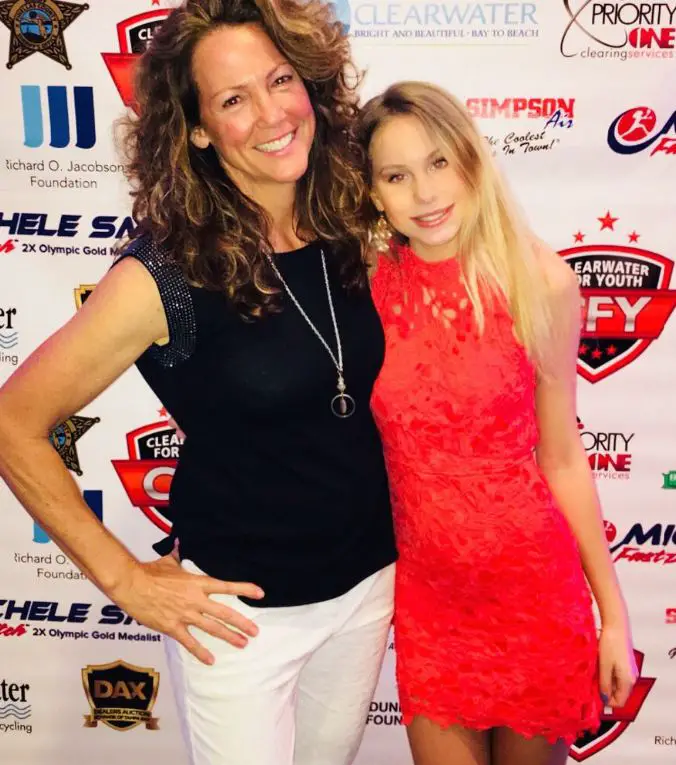 Michelle Smith with her niece Brooke Hatala in February 2018 (Photo: Twitter)
Similarly, her younger sister Linda and her husband Peter Hatala live in Cary, North Carolina, also with four kids– Conner, Brooke Michele, and Luke.
A Horrific Accident
On 21st July 1986, Michelle's father was driving from an oral surgeon's appointment. Deep into her sleep, Michelle was thrown off from the truck after her side of the door opened on its own.
The accident resulted in a chopped-off elbow bone and a torn tricep on her left arm. At the time,  she felt like it was the very end of her life.
Luckily, the nine months of intensive rehab brought her back to the career as a pitcher at Oklahoma State University. Recovered from the trauma, she returned to throwing three mph faster than she could before the unfortunate incident.
Interesting Facts on Michelle Smith
Her full name is Michele Mary Smith.

She stands at a height of 5 feet and 11 inches (1.8 meters).

Her favorite way to staying fit is cycling. Some bike rides that she goes for are over 60 miles long.

She has been given many nicknames: Smitty, Lefty, Mikey and Lioness. The Olympic Coach Raymond calls her "Silky" because according to him she has a 'silky' swing.

In 2006, she was inducted into the ASA Hall of Fame.

Originally from New Jersey, Smith currently resides in Treasure Island, Florida.

She graduated with a Bachelors of Science in Health & Wellness from Oklahoma State University in 1990.

For more than twenty-four years, she has been public speaking on various topics such as winning, overcoming adversity, team work and team building.

She has amassed an impressive stardom in Japan. Fans clamor just to touch her and get her autograph.