Katie Nolan is a recognizable face in the world of sports media. Currently affiliated to ESPN, she landed prominence as a host of Fox Sports's Garbage Time with Katie Nolan. The show won Sports Emmy for "Outstanding Social TV Experience" in May 2016.
Likewise, it drew an escalated praise for its original take on the sports talk show format. The Atlantic even referred to it as "a distillation of Nolan's witty, sometimes sarcastic, always hyper-knowledgeable sportscaster persona." Katie Nolan also hosted a popular podcast of the same name.
She joined Fox Sports 1 in 2013 as a digital correspondent for the sports and pop culture show Crowd Goes Wild.
Katie Nolan, Now With ESPN
After spending four years with Fox Sports, Katie joined ESPN in October 2017. Since then she has been hosting her digital series Always Late with Katie Nolan as well as Sports? with Katie Nolan.
Moreover, she has also been lending her outlook to ESPN studio shows and across many other digital platforms.
Katie Nolan's Bio: Age
Katie Nolan stands at a height of 5 feet and 5¾ inches (1.67 meters).
More Of ESPN Personalities: Prim Siripipat Married, Husband, Boyfriend, Dating, Wiki, Bio
She was born as 'Katherine Beth Nolan' on 28th January 1987 in Boston, Massachusetts. She has a brother named Kevin.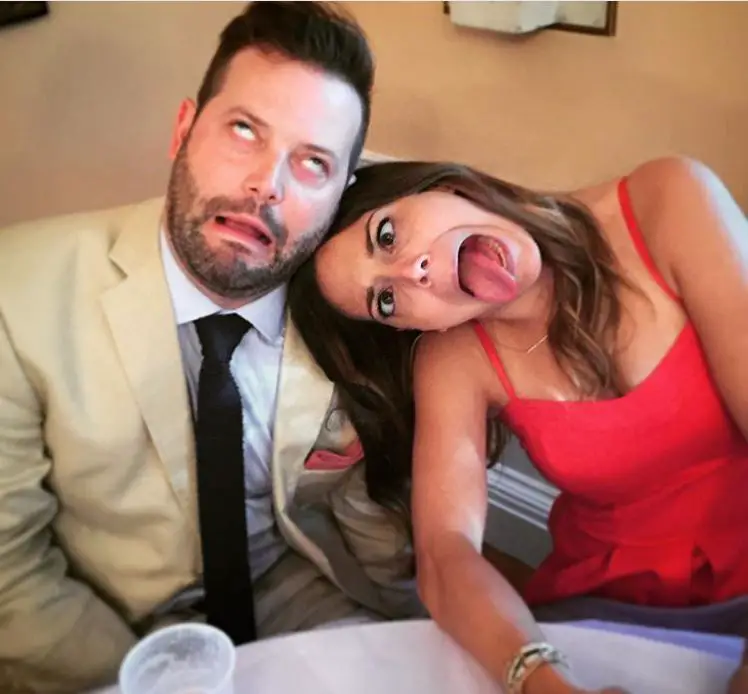 Katie Nolan with her older brother Kevin Nolan on 19 June 2016 (Photo: Katie Nolan's Instagram) 
Katie graduated with a degree in Public Relations from Hofstra University. She also got a minor in Dance in 2009. She then moved to Boston and began working as a bartender. She confirmed to Sports Illustrated in 2014 that bartending was the only skill that she is confident of.
Married / Dating?
Katie Nolan's relationship status continues to remain a mystery. Last heard, she was dating a boyfriend back in March 2015. 
On her tweet on 27th March 2019, she wrote about how her father once earnestly thanked her for the money she would save him by never getting married.
A Bitter Feud With Entourage Star Kevin Connolly
During May 2013, Katie Nolan publicly responded to a tweet about hockey– made by Kevin Connolly, who played 'Eric (E) Murphy' on the TV show Entourage. She had called him the "former crush of my life" and to her surprise, he instantly sent her a direct message.
Then, after continued conversing and some friendly flirting over Twitter, the matter got out of hand when Kevin responded to the criticism made by Katie's followers and friends, going so far as to mock people's appearances.
Working For ESPN / Also Born In The 1980s: Antonietta Collins Age, Married, Husband, Boyfriend, Family, Bio, Height
Soon Katie came to her fandom's defense and thus happened some exchange of insults between the two.
Quick Facts on Katie Nolan
She will forever remain a die-hard Boston Sports fan.

She won two gold medals at the Junior Olympics in 1997 in Rhythmic Gymnastics.

She set the Guinness World Record for the most doughnuts stacked in a minute while blindfolded. The record was made on the 7th of November 2018 during an episode of Always Late with Katie Nolan.