English singer Reece Bibby rose to stardom as a contestant of the 11th season of The X Factor in 2014. He is commonly known as the member of two bands Stereo Kicks and New Hope Club.
He was born on 13 August 1998 in Lancashire, England. He is at the age of 20. Holding white ethnicity and birth sign Leo, he graduated from Accrington University.
In every step of his life, his parents, Lyndsey and Jamie Bibby have supported him. On top of that, he was deeply influenced by his father's love for music since a young age. So, he started playing guitar and singing songs.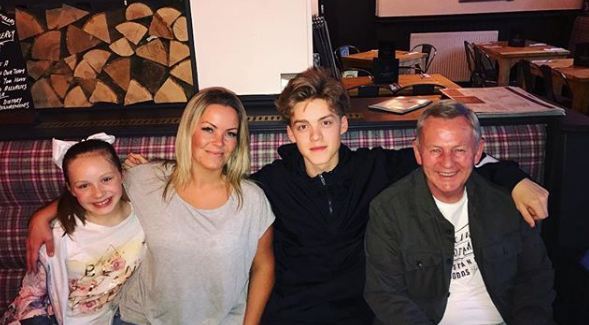 Reece Bibby with his mother and sister along with his granddad in a family dinner on 30 May 2017 (Photo: Reece Bibby's Instagram)
Apart from supportive parents, Reece has a lovely young sister named Lexi in his family. 
Rise To Fame
Reece drew the attention of the judges and many viewers when he performed in The X Factor. But, his voice couldn't support him till the end as he got eliminated from the show. 
Though he could not make it to final, he was put in a group alongside seven other boot-camp rejects including James Graham, Jake Sims, Chris Leonard, Charlie Jones, Casey Johnson, Barclay Beales, and Tom Mann. Their group, named as Stereo Kicks, went on to give applauding performances and garnered huge fan followings. However, the band broke down on 18 July 2015.
Speculating the facts, he joined the new band name New Hope Club after his split with Stereo Kicks. The group was initially formed by George Smith and Blake Richardson. One of the famous songs of the band is Fixed which was listed as ten on the Next Big Sound chart by Billboard.
Still, today, Reece plays with the band and serves as the singer, guitarist, and pianist. Meanwhile, he is also developing a YouTube channel for New Hope Club together.
Girlfriend
Reece was in a dating relationship with his girlfriend, Anais Gallagher. For facts, she is the daughter of British pop singer Noel Gallagher and his ex-wife Meg Matthews.
Reece and Anais were dating blissfully since May 2015, and they had an adorable relationship. They even flaunted their bond via their social media handles and spent together times via concerts and parties. On top of that, Reece also met his girlfriend's dad.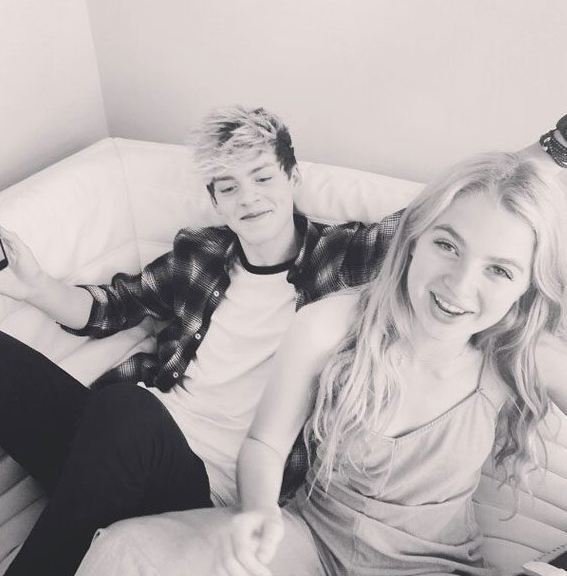 Reece Bibby and his girlfriend Anais Gallagher on 11 July 2015 (Photo: ok.co.uk)
Their relationship was on a smooth ride. But, surprisingly the duo broke up. And, Reece publicly announced his split with bae through social media in 2017. Since then, Reece is relishing his singlehood as he is not dating anyone at the moment. 
Reece Bibby's Net Worth
At a very young age, he has reached the height of success and already made a name in the entertainment industry. Considering all he has achieved at his age, there is no doubt that Recce has accomplished much more than many others in his age bracket. He earns an average salary of $39K per year that adds to his net worth.