Katelyn Jae is an American singer who is also known as the wife of renowned singer and songwriter Kane Brown. The couple got married in 2018 and had a child together. 
Brown is a prominent artist whose album Experiment landed first on Billboard 200, while Jae is well-known for her single 24KT. 
Who Is Katelyn Jae? Know Her Net Worth
Jae is popularly recognized as a pop singer and is also known as the wife of the superstar Kane Brown. The Philadelphia-born Jae found her passion early and began singing at the age of three and started taking singing seriously from eleven, spending most of her teenage years writing songs.
The singer participated in various music shows in the United States in her early years, and her fame rose after she won first place in YOBI.tv's first-ever talent show. Furthermore, the young talent also won first place in Take the Stage, a singing competition, in 2012. 
Although Jae hasn't released many songs, her most recognized songs are 24KT and Perfect, released in 2014 and 2016, respectively, which can be found on her YouTube channel. Apart from her signing, she received considerable attention after getting married to the famous singer Kane Brown in 2018.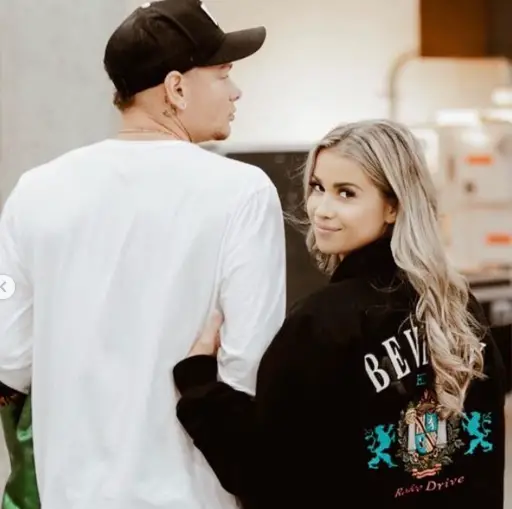 Katelyn Jae and Kane Brown. (Source: Instagram) 
However, it's been a long time since Jae last released her music, and she seems to be inactive lately, especially after her pregnancy. But, she sure does miss performing in front of the crowd and making music again. 
As per a source, the singer is estimated to have accumulated a net worth of 500,000 thousand dollars which might have come mainly from her music career. 
Despite Jae's extended break, we might get something new and fresh from her soon, as Brown announced that he would be releasing a duet with his wife in his upcoming album. Talking to CMT News, Brown said,
We just kind of wrote a song about our background, about how we connected, how we met.
Jae And Brown's Life Together
Not long after a few months of dating, Brown proposed to Jae on 2017's Easter Sunday. Deeply in love, the couple got engaged and announced it during a concert held in Philadelphia. They shared their vows in October 2018 in Mint Springs Farm, Tennessee, witnessed by two hundred friends and family.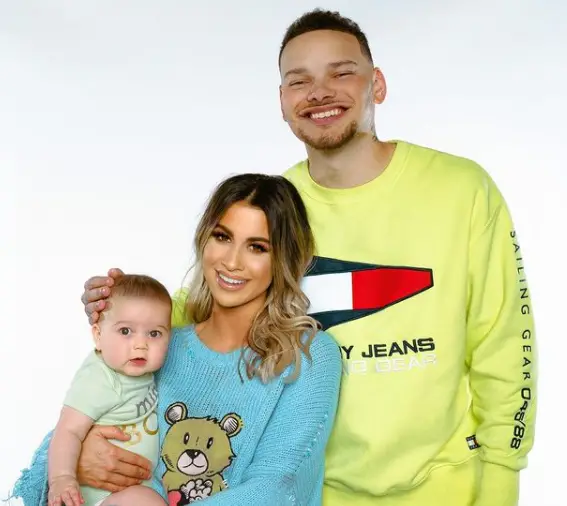 Katelyn Jae with her husband Kane Brown and her daughter. (Source: Instagram)
Later, in 2019, the couple turned parents after having their first daughter in October. The proud father poured out his love for the baby girl, Kingsley Rose, through a song, dedicated entirely to his daughter.
The couple currently lives in Nashville home, where they let Extra take a brief home tour and showed their daughter's beautiful room.