Carey Kelly is the brother of controversial singer R. Kelly, known for his appearance in the show Surviving R. Kelly. An American by nationality, Carey is a rapper himself, and even though he is recognized for his hit single, Ghetto Thang, he is more famous for controversies that highlight himself and his famous brother.
Speculating the diss tracks and what they present in interviews, it seems that the Kelly brothers do not share a good bond. Carey believes that their lives are severely affected by their severed childhood and both of them can never move on from childhood trauma.
Carey Kelly Wiki: Age & Relationship With R. Kelly
Born in 1970 in the United States, Carey Kelly celebrates his birthday on 5 December every year as per his wiki. Carey's late mother, Joanne raised Carey alongside three other siblings, R. Kelly, Bruce, and Theresa. Carey's father was not a part of the family, and Joanne had to work very hard to raise the children all on her own.
You May Also Know: Ed Lover Married, Wife, Divorce, Daughter, Net Worth, Bio
Carey's brother, R. Kelly is one of the best-selling music artists, known for his singles like Your Body's Callin, Age Ain't Nothing But a Number and many more. Despite having a good music taste and standing at the height of his career, R. Kelly's popularity has not always been appreciated. He has been accused numerous times for child pornography, child abuse and for being involved in a sex cult.
Carey and Robert Kelly do not share a very good bond, and Carey has accused Robert of many different crimes like impregnating and molesting their 14-year-old cousin, spreading STDs and having sex with many men.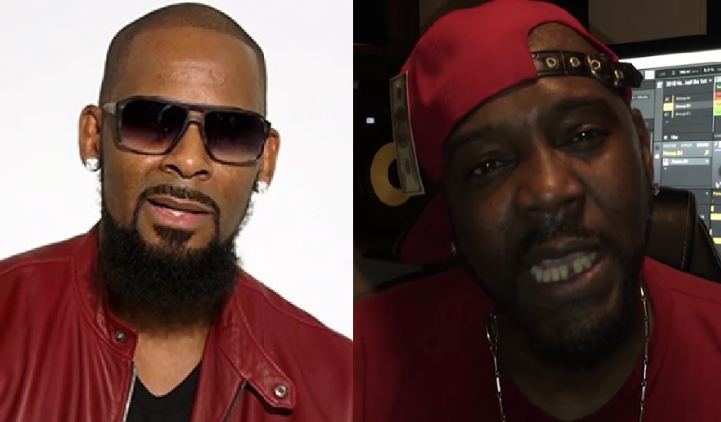 Carey Kelly accuses his brother R. Kelly of abusing and impregnating their 14-year-old cousin (Photo: hollywoodunlocked.com)
R. Kelly was also married to his fifteen-year-old girlfriend, Aaliyah from 1994 to 1995, but he reportedly lied about her age.
Were The Kelly Brothers Abused?
In the docuseries, Surviving R. Kelly, it was revealed that R. Kelly was abused as a child by a family member, but he never disclosed the name of the abuser. Later, Carey went on to explain all the traumatic events that were going on in his home when he and R. Kelly were young.
Carey said that he was sexually abused by his elder sister, Theresa when he was about six years old. When their mother went out to work, Theresa used to babysit the children, and she almost always abused them and did not allow him and R. Kelly to be in the same room at the same time.
Carey, being a kid at that time, could not tell his mom about the incident about this, which caused Theresa to abuse him for six long years.
Read Also: Young Lyric Pregnant At Age 17? Boyfriend Whereabouts And Parents
Carey is not sure whether Theresa abused his brother R. Kelly too or not, but he believes that she did. Carey also feels that the abuse turned R. Kelly to be a "monster" which caused him to practice sex cult and child pornography.
When R. Kelly released an album titled, "I confess," Carey Kelly soon released a new album titled "I admit," which was a reply and a diss to his brother R. Kelly.
Carey also admitted that he had not talked to his sister Theresa since 1993, which was the year their mother died. It was the same year when Carey confronted Theresa about the abuse.
He forgave her because she was his sister, but he had never forgotten her dark deeds. Theresa, on the other hand, denied everything and asked him never to contact her again instead of confessing her crime.