Rapper Amara La Negra received a significant boost and earned fame after participating in the famous TV series, Love and Hip Hop. Due to her positive energy and strong statements with pride in her race, she gained a strong fan base. 
Amara first entered the mainstream media in 2015 when she released her song, Asi.
In no time, several companies took notice of her, and she also signed a multimillion-dollar agreement with Fast Life Entertainment Worldwide and BMG for a multi-album record.
Amara La Negra's Bio: Age, Parents
Amara La Negra was born in 1990 with the real name, Dana Danelys De Los Santos, in the Allapattah neighborhood in Miami, Florida.
Later, her mother, Ana Maria Oleaga, emigrated from the Dominican Republic to the United States because the town they were staying was populated mainly by Dominicans.
Don't Miss: Just Brittany Wiki: Married, Real Name, Origin, Net Worth
When Amara talks about her parents, her mother, Ana, is her mother as well as father. Her mother took all the responsibility of both parents and raised Amara by working several jobs.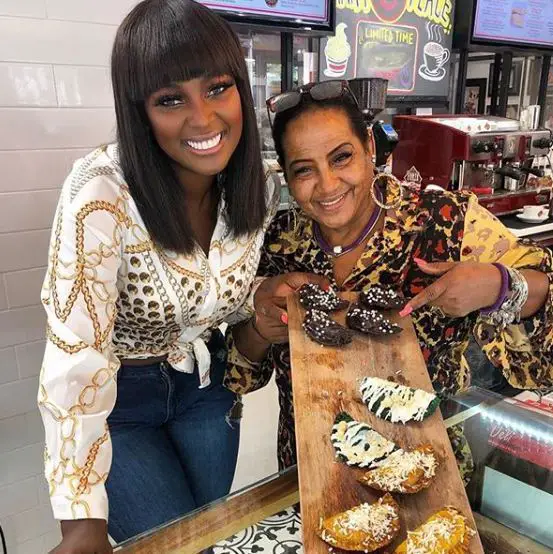 Amara La Negra with her mother, Ana Maria Oleaga, on her mother's grand opening of EMPANADAS on 25 June 2019 (Photo: Amara La Negra's Instagram)
Due to Amara's mother's struggle and love for her daughter, they have been inseparable and remains close to each other. 
An American by nationality, Amara celebrates her birthday on 4 October. She embraces Afro-Latina ethnicity and is massively proud of her background and identity.
Amara, who stands at the height of 5 feet 7 inches (1.70 meters), always wanted to be an artist/entertainer since she was a child. 
Her Net Worth 
During Amara's extremly young age, she began participating in several competitions and pageants. 
Just at the age of four, she became a regular part of Sabado Gigante, a Spanish TV entertainment program. 
Soon, her career escalated at a pretty high-speed, and she received her breakthrough moment when she joined the cast of the hit VH1 reality TV series, Love and Hip Hop: Miami. 
The Dominican singer has not restricted her career to just entertainment as she has launched her own clothing line, ALN. 
While her success so far is only the beginning, she has also aimed to start a doll line. Amara has already made herself financially stable, and with the rise in her career, she might be adding a big load to her net worth. 
Amara La Negra Dating Boyfriend / Husband
Amara La is currently dating her boyfriend, EmJay, who is a rising bachata singer in Miami and also happens to be Shay Johnson's brother. 
Recommended: Daysha Taylor Wiki, Age, Boyfriend, Net Worth
She is relishing her dating life with her boyfriend, and the two are often seen together in events or programs. Amara often shares her pictures together with her boyfriend on her Instagram account.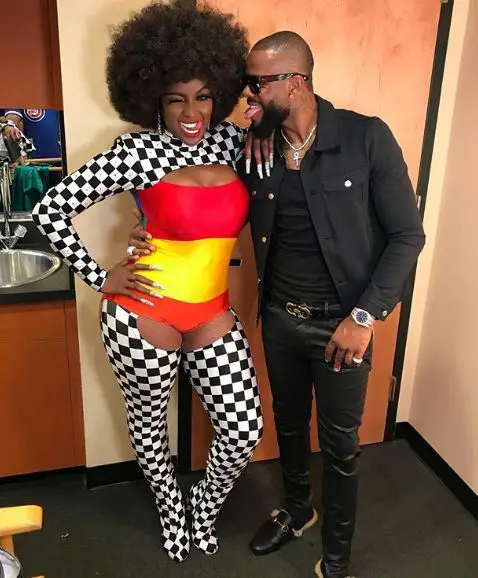 Amara La Negra with her boyfriend, EmJay on 20 July 2019 (Photo: EmJay's Instagram)
When Amara was previously dating a guy before EmJay, she was accused of cheating with her friend's boyfriend. Amara was rumored to be cheating with Brittney Taylor's boyfriend, Dex. But during an interview with hollywoodlife.com, she denied the accusation.
Nevertheless, as of now leaving behind her past, she is rejoicing her love life with love of her life.