Jose Trinidad Marin, a.k.a. Trino Marin, had come into the limelight after his relationship with the Mexican artist Jenni Rivera. But besides his attention-grabbing relationship with the Mexican superstar, he became a topic of discussion when his family members spoke out, alleging him of sexual harassment.
Trino's Family Alleged Him of Sexual Assult 
A few years after Trino's separation from Jenni Rivera, Jenni's younger sister Rosie claimed that Trino molested her several years ago while he was still married to Jenni. 
Most shockingly, Jennie's sister, Rosie, shed light on how he was sexually abusing his own daughter, Chiquis. 
After Chiquis also came forth alleging him of sexual abuse, on further examination, it was found that Trino had probably assaulted his daughter Jackie as well.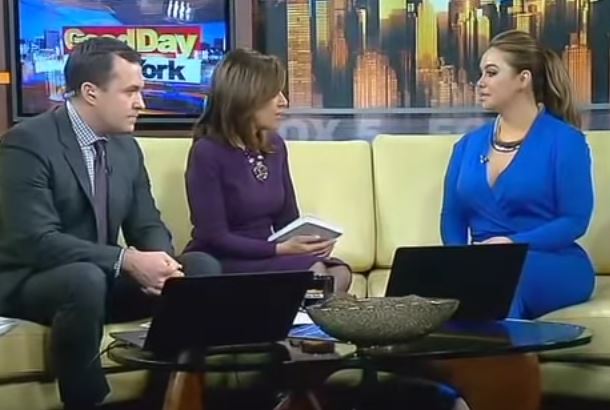 Trino Marin's daughter, Chiquis, in an interview at Fox News, talking about her father and her book, Forgiveness (Source: YouTube)
Eventually, with enough evidence supporting his disturbing crime, a molestation case was opened against Trino in 1997.
After spending 9 years as a fugitive, in 2007, Trino was sentenced to over 31 years in jail without parole for sexual assault and rape. 
Later, Trino's daughter, Chiquis, published a book titled Forgiveness, through which she reveals her relationship with her mom and dad and shares about her childhood abuse. 
In recent days, rumor had it that Trino would be released from jail soon. However, the rumor remains baseless as there has not been a concrete confirmation yet.
While Trino's sexual assault case was frequently making the headlines, the saddening demise of the Jenni shock the music industry and countless fans all around the world.
Death Of Trino's Ex-Wife
Trino's former wife, Jenni Rivera, was the most recognized American singer-songwriter for her astonishing regional Mexican music. 
While she was amongst the top artists in the music industry producing hit records one after another, the singer devastatingly lost her life in a plane crash on December 9, 2012.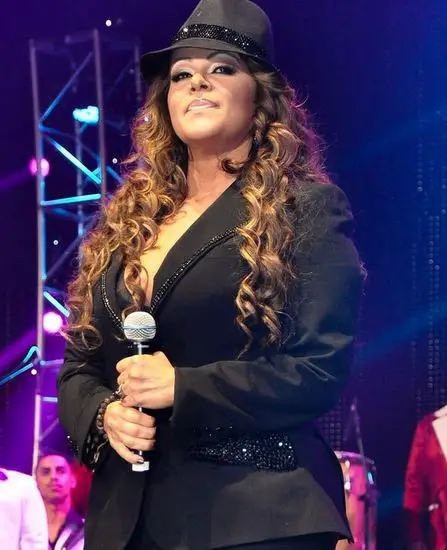 Trino Marin's ex-wife, Jenni Rivera, performing on stage (Source: Instagram)
The Learjet 25, which crashed in Monterrey, Mexico, took seven lives, including Jenni. 
The previous night to the horrific plane crash, the singer had performed at Monterey arena, right after which she left for the next destination. Little did she know that the performance was going to be her last ever. 
The saddening incident shook the music industry with grief, and the news made headlines for several weeks. 
In honor of Jenni's contribution to the music, she received several recognitions. Moreover, her family even published her autobiography, Unbreakable: My Story, My Way, which explores the untold aspects of her life and relationships. 
Trino Marin & Jenni Rivera: Relationship History
Trino and Jenni's relationship dates back several decades ago when Jenni was still in high school. 
The pair turned into husband and wife in 1984, after they had welcomed their firstborn, Chiquis.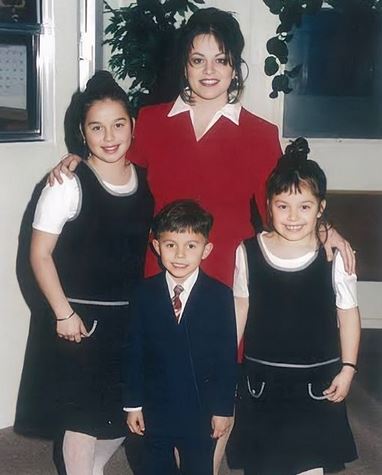 Trino Marin's former wife, Jenni Rivera, and their two daughters and a son (Source: Instagram)
Later the couple welcomed two more kids, Jacqueline and Michael, in 1989 and 1991. 
However, their marriage did not last, and they divorced in 1992. Jenni ended the marriage by quoting physical and emotional abuse. Apart from his relationship with the Mexican singer, he is not linked with any other partner yet.