Vyshonn King Miller, aka Silkk the Shocker's wife's identity, was accidentally revealed by his daughter on her Instagram account after she wished her mother on Mother's Day.
Who Is Silkk's Wife?
The picture was shared by Schocker's child, Jianni Miller, on May 15, 2017, where she wrote,
"Happy Mother's Day to my birth giver and best fraaannnddd #A1sinceday1"     
Along with a heartening message, Jianni also tagged her mother, Jujulayn Miller, who goes by JuJu Miller, on the post. This went on to reveal her mother's identity.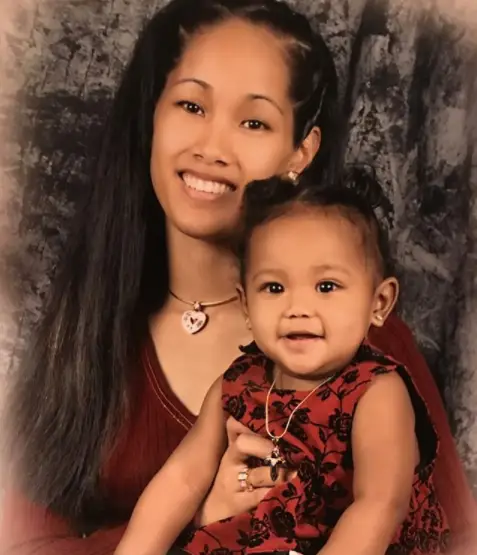 Jianni Miller With Her Mother, JuJu Miller (Source: Instagram)
Right after his daughter shared the picture, the rumors of the rapper's wife started to circulate on the internet. The rapper Silkk, at the age of 41, has been successful in keeping his personal life away from the entertainment industry. 
Digging deeper into Shocker's alleged wife, Juju is a member of Ladies in Destiny Inc., founded in 2011, which focuses on empowering and impacting women worldwide. JuJu has been affiliated with the organization since 2012.
The company's bio states that she is a wife, mom, entrepreneur, and budding author. Her bio also gives out information about her potential relationship. 
How? You ask?
In her bio, she writes that she operates a clothing business with her husband, Silkk the Shocker, which can signify that the couple might be together. 
Apart from that, there is no concrete evidence of the rumors. Silkk has not shared any pictures of his professed wife on his social media handles, while JuJu's Instagram handle is private.
Back in the late 1990s, the rapper was also speculated to be dating his co-singer, Mya, as their sizzling on-screen chemistry in their two songs went crazy popular. 
But, the speculations turned out to be false when Silkk told MTV News that there was nothing romantic between them and they were simply doing their job.
Silkk has never revealed his wife's identity, but his children are well-known faces on his social media.
Silkk the Shocker Is The Father Of Two
The 90s rapper Silkk is the father of two kids- a son and a daughter.
His son, Vyctorius (VJ) Miller, is a basketball player playing for North Hollywood, CA, for a shooting guard position. VJ Miller often shares pictures and videos from his games on his social media handles. 
Moreover, the adoring father also loves to share his son's games on his Instagram. On March 11, the rapper shared a video of his son's birthday on the internet. 
On the contrary, Silkk has not shared many pictures of his daughter on the internet. However, Jianni occasionally shares pictures of her father on her social media. Jianni shared a photo of her with her father on 19th June 2019, wishing the rapper a happy birthday and late father's day. 
In her gram's post, she wrote,
"Happy Birthday and (late) Father's Day to the best dad to ever do it! i Love you with my whole heart."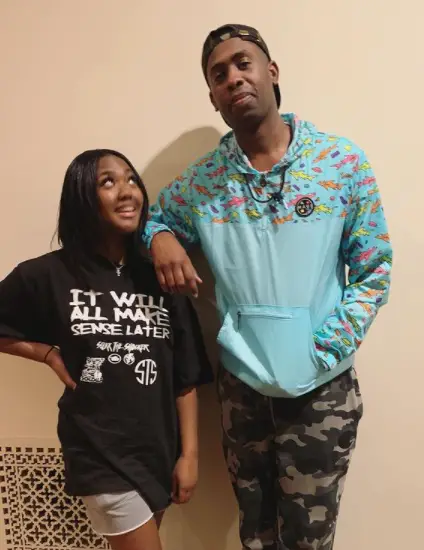 Silkk And His Daughter In A Frame (Source: Instagram )
Silkk the Shocker rose to fame without much help from his successful musician brother, Master P. But he had to work hard to get to the point where he is now. 
A Sneak-Peek Into Silkk's Net Worth  
The New Orleans rapper made his debut in the music industry with his debut album, "The Shocker," released on 20th August 1996. After releasing his album, the rapper kept his stage name, Silkk the Shocker, for which he is widely recognized.
Even having a successful musician and entrepreneur brother, Master P, Silkk, has achieved recognition in the music industry with his own hard work. 
He has released five studio albums, eight compilation albums, two soundtrack albums, one mixtape, nine singles, and eight music videos in his music career.
An interesting fact about Silkk is that he is also an actor and made his debut with the lead role in Hot Boyz in 1999, after which he also appeared in Undisputed, Drez England, and More money, more family.
Moreover, the 6 feet 4 inches height musician also appeared in his biographical movie, Incredible, released in 2005. Silkk also has his own website for his merch and merchandise.
Looking at Silkk's career, one can say that he is estimated to have a considerable net worth. By selling his album, merchandise, and acting career, it is possible for him to have an immense sum of money.