The American actor, model, and musician Rob Mayes's notoriously low-key personal life has always made his fans wonder about his relationship status.
The actor's silence has only added fuel to his fans-made relationship speculations. But several years back, Mayes did talk about the qualities he would prefer in his partner. 
What Does Mayes Look For In His Partner?
While talking to Seventeen Magazine in 2008, the actor spilled the beans on what kind of girl he prefers. Replying to a question about his celebrity crush, Mayes quoted,  
"No one in particular. I like girls who are real and honest. I think that's beautiful. I just admire people with integrity. I don't find it often, so when I do, it's golden." 
At least now we know what the Burning Blue actor looks for in his girl. But has he found one yet? 
Well, besides some rumored girlfriends, the Jane by Design actor hasn't been known to have a wife yet.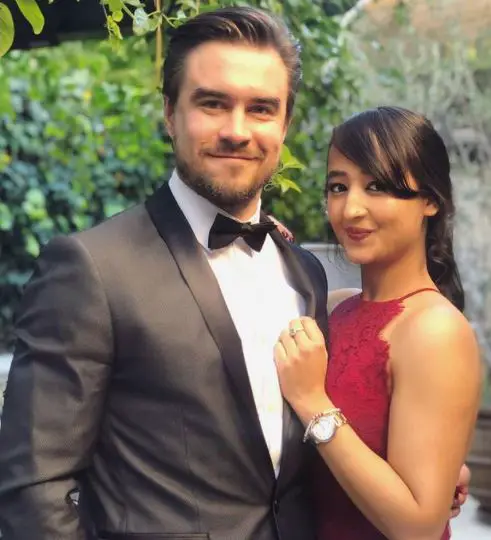 Rob Mayes with his rumored girlfriend (Source: Instagram)
More on personal life of - Diego Tinoco Dating Status, Girlfriend, Ethnicity Info
The actor's recent dating rumor surfaced in 2019 when he posted a picture with a mysterious lady on his Instagram. 
But, he did not give out any further information about the mysterious lady. However, his fans were quick to speculate the girl in the post was his girlfriend.  
However, he did not post pictures with his alleged girlfriend later in the future. 
Further, Mayes was once linked with his co-star Nina Dobrev in 2008, when the two starred together in The American Mall.
Mayes and Nina Dobrev Relationship 
Mayes and Nina starred as the lead characters, Joey and Ally, in the 2008-released TV film The American Mall. The film portrays an on-screen fling between the main characters.
The mesmerizing on-screen chemistry gave rise to the speculation that Mayes and Nina were a real-life couple. 
However, apart from the speculations, nothing regarding the two dating each other has ever surfaced in the media to this date.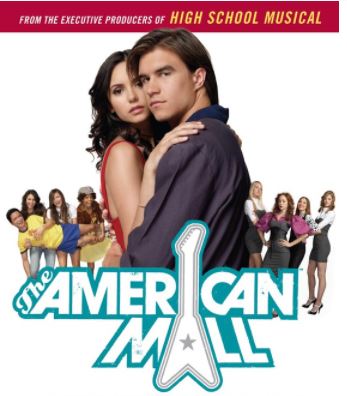 Rob Mayes and Nina Dobrev in The American Mall (Source: Mightyape) 
So it is safe to assume that their relationship was only limited to screens. 
More About Mayes
The American Mall actor made his TV debut in 2007 while portraying in one of the episodes of Law & Order. Then in 2008, he gained considerable attention after he appeared in the musical film The American Mall alongside Nina Dobrev. 
Besides The American Mall, the actor is also known for portraying in John Dies at the End, a 2012 comedy horror film, and in Jane by Design, a 2012 comedy-drama TV series. 
Marking his prominence in the industry, the actor has been in over a dozen films and TV series, with his most recent appearances in House on the Hills and A Soldier's Revenge, released in 2019 and 2020. 
More on career of - Jon Tenney Bio, Personal Life & Net Worth Details