American actress Mackenzie Rosman finally revealed the mysterious man she has been dating for a while.
An outing with my man of mystery
Captioned Rosman on her fairly recent Instagram post of August 21, pairing it with a picture of her beau, which she disclosed publicly for the first time.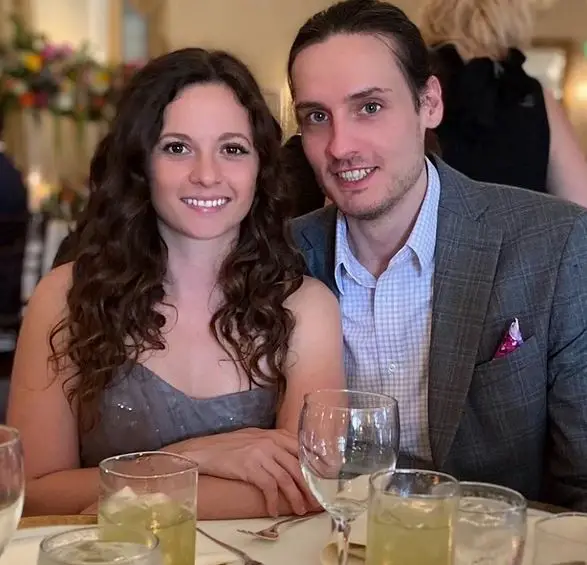 Mackenzie Rosman reveals her boyfriend (Source: Instagram)
As she elaborated on her caption, the picture was taken about a month ago at a wedding.
Though Mackenzie did not give out further details of her new beau, her Instagram post was bombarded with supportive and congratulatory messages by her followers in the comment section.
Although she only shared a glimpse of her partner, further details are yet to come. So it remains for us to wait until she discloses more about her newfound relationship.
Mackenzie Rosman's Past Relationships
The 7th Heaven actress is yet to get married, but before she made the big reveal, she had her share of failed relationships in the past.
In 2002, the actress surfaced the media with her dating rumor with the Teen Wolf heartthrob Tyler Posey. But later, the rumor settled down as they showed no sign of their togetherness.
While the actress was busy with the American family-drama TV series 7th Heaven in 2005, the viewers were busy linking her name with the co-star Tyler Hoechlin.
However, as there was no concrete evidence of them dating, the rumor soon dropped for good.
Similarly, although the details are scarce, the actress was rumored to have dated Joseph R. Lynch, as several gossip sites suggest. But the rumor lacked proper evidence.
Regardless of all the gossip about her love life in the past, she is now out in the open with her new relationship, calming her curious fans.
A Short Bio
As for her personal life, Mackenzie Rosman, age 31, was born in South Carolina.
Besides acting, she is also passionate about horse riding, which she timely flaunts in her social handles. She grew up with a brother and stepsisters, Katelyn Salmont and Morgan.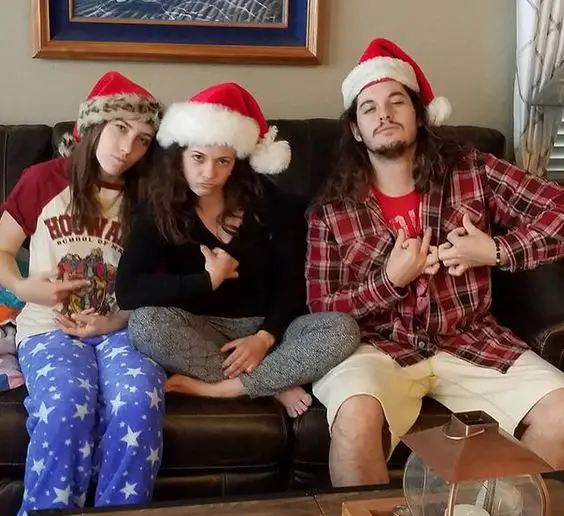 Mackenzie with her brother and stepsister, Morgan (Source: Instagram)
After her step-sister, Katelyn, was diagnosed with cystic fibrosis, the actress devoted herself to raising awareness about the disease, supporting the Cystic Fibrosis Foundation.
Sadly, Katelyn passed away from cystic fibrosis and pneumonia in 2008. Despite her demise, the actress still continues to support the foundation. More so, judging her Instagram feeds, she seemingly shares a tight knitted bond with her family members.
What Is Her Net Worth?
As fulfilling is her personal life, her professional journey is equally prosperous.
Diving into the entertainment business in 1996, the actress has appeared in almost a dozen films and TV series, out of which she is most known for portraying Ruthie Camden in 7th Heaven.
Having won the Young Artist Awards in 2004 for her role in 7th Heaven, she is presently estimated to have amassed a net worth of 4 million dollars.
Besides acting, Mackenzie Rosman, who stands at the height of 5 feet, is the founder of Fletch, a company that produces products for horse riding. So, the earnings from selling her products also add up to her hefty net worth.
However, it's been a while since she last appeared on screens, but we hope she blesses us with more of her brilliant works soon enough.