Alisha Newton's relationship seems to be in the dark for many, but that's not the case with Georgia Fleming Morris, the character she plays in the Heartland series. Instead, beautiful Georgia is in a blissful relationship, and as per the rumors that lately surfaced, she may be engaged as well.
Do We Hear An Another Wedding Bell?
Amidst Lou's dream wedding planning, one of the show's characters played by Michelle Morgan, it seemed that Georgia and her boyfriend Quinn were also speculated to be engaged in the 7th episode of Heartland season 14.
It all started when the couple rang Lou to inform her that they were flying back in the town to divulge an announcement. After the couple arrived, Lou accidentally saw a red ring box inside one of Quinn's bags that he left in the kitchen.
Along with Lou, audiences were left wondering whether the news they wanted to share was of their wedding or not.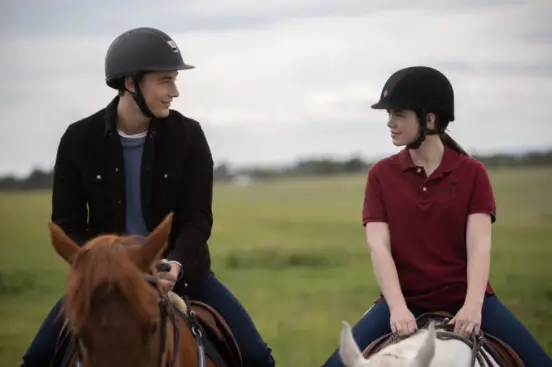 Georgia and Quinn of Heartland Series in Season 13 (Source: Twitter)
However, when the time for the announcement came, the tables turned. The couple's announcement was of Georgia being an inch away from securing a position in North American Youth Championship.
Yet, Lou was not convinced by it and tried her best to uncover the truth of the box. In the end, it was revealed that the box actually had cufflinks and not the engagement ring.
Diving into Newton's real life, she is not currently dating anyone. From her social media handles, one gets the impression that she has many friends but not a boyfriend yet. 
Aside from her role in the Heartlands, Alisha made her name known in the entertainment industry at an early age. 
Alisha's Acting Journey
Recently, Alisha guest-starred as "Isla Vanderburg" in NBC's new series "Debris." 
Although, her acting journey started at the very young age of four. She kicked off her acting career by doing commercials. And, after four years, she debuted in acting with her first significant role as Amy Sherman-Palladino for The Wyoming Story.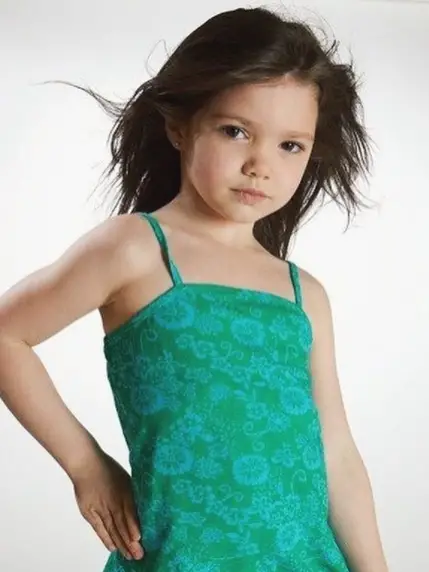 Alisha Newton in 2006 (Source: Instagram)
Subsequently, Newton started to feature in short films and guest-starred in series. Finally, in 2012, she starred in the big hit Canadian series Heartland as Georgia Fleming Morris.
Moreover, her role in Heartlands is so cherished by the audiences that she has been nominated for Young Artist Awards and The Joey Awards from 2013 to 2016 successively. She won the Young Artist Awards in 2013 and The Joey Awards in 2015 and 2016. 
Even having such a successful career, Alisha's personal life is not well known by her followers. 
Who is Alisha Newton?
Born on 22nd July 2001, in Vancouver, British Columbia, Canada, Alisha started her acting career since she was a child.
Recently, in 2019, she graduated from Thomas Haney Secondary School and shared her graduation pictures on her Instagram. Newton is also a trained equestrian and owns two horses as well.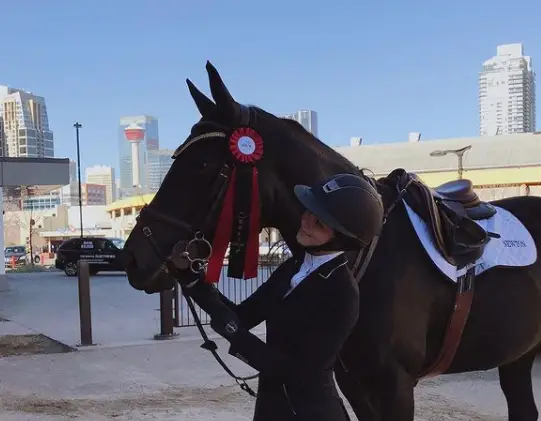 Alisha and her horse, Diva, in an event. (Source: Instagram)
Alisha's father, Jeff Newton, is quite active on social media and frequently posts his daughters' pictures. Likewise, her mother, Diane Newton, also adores sharing photographs of her daughters.
Furthermore, she has a younger sister, Mckenzie Newton, who is currently 18 years old and a freshman in the university. Alisha posted a picture with her sister, wishing her luck for her new journey in university.
Net worth
For an actress who touched stardom at such a young age of 20, Alisha is renowned for her work in Heartland, originally aired in 2007.
Given the popularity of the show and IMDB rating of 8.4, Alisha playing one of the prime roles must have earned an impressive amount. Moreover, she also has a Youtube channel with 12.5K subscribers.
Being in the industry for over a decade, it is possible that Alisha must have garnered an immense net worth.