Dwight Eubanks, a hairstylist known for his flamboyant styles and intriguing fashion sense, shook the media when he announced his engagement with his female partner despite being openly gay. The fashionista had his followers intrigued with the exclusive news if he was really on his way to make her his wife.
Did He Get A Wife?
Breaking the news to Essence in 2013, the hairstylist announced his engagement with a woman. But, the engagement has not reached the point of a wedding yet.
Besides, he also treated his enthusiastic fans with a picture of kissing a woman. However, it remains unconfirmed if the woman he shared a peck with was his fiancée.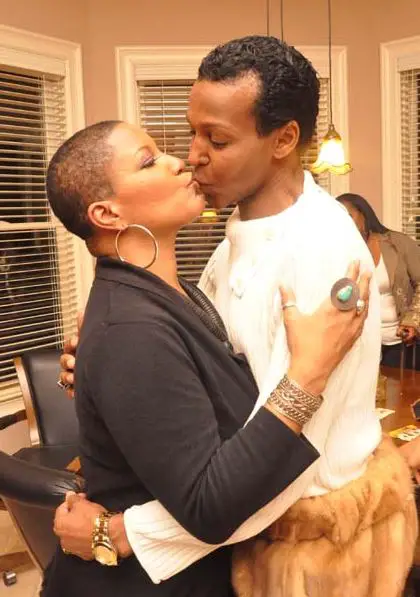 Dwight Eubanks sharing a peck with a female (Source: Straight From The A)
Though Dwight explored a different taste in the past, he affirmed to have been more loved by women than men. No doubt he is getting the best of both worlds. 
Comparing his preferences between men and women, he said,
"I get more play from women than men. I can't get a date with a man, but the women are knocking my doors down. They just love you when you can be real about who you are."
Dwight has always been open about his sexuality, proudly flaunting his love life, and shares his honest feelings towards people who are scared to be true to their identity. He said,
"It's really interesting because the men are so standoffish, but the women don't care. Most of the men around here are gay, lying to their wives. You have to enjoy life, and that's what I am doing."
Wiki on Dwight Eubanks
Dwight, who firmly believes in enjoying life, is thriving in all aspects of his life, from personal to professional.
Born on March 17, 1959, the fashion king, a.k.a. International Man of Style, is not an unfamiliar name to any fashion freaks out there.
The trendsetting style icon is the owner of Purple Door Salon in Atlanta. Working his way up, he even starred in The Real Housewives of Atlanta in 2008.
Since then, his popularity has only risen, which has led him to appear on other successful reality series such as Botched and Married to Medicine.
Having been in fashion and entertainment for decades, Dwight is a sought-after personality who took part in reputed fashion shows such as Bronner Brothers Hair Show, where he appeared as a host.
Besides, he frequently works as a guest stylist on various occasions. Despite his busy schedule, he makes time for his reputed salon as well.  
Net Worth in Millions!
Given his success as a fashionista, the hairstylist has garnered a hefty fortune of 5.5 million dollars, as a source reports.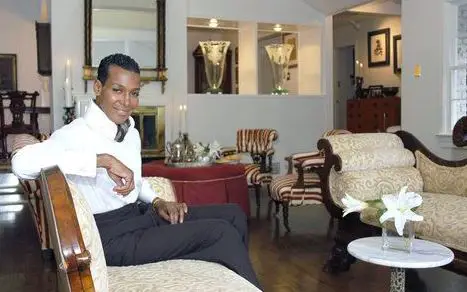 Dwight's lavish home in Atlanta (Source: AJC)
Apart from his occasional involvement in TV shows, Dwight's major source of income seems to be his salon in Atlanta.
Further, the flamboyant personality leads a fancy lifestyle who doesn't hesitate to invest his fortune in Mercedes and a lavish home in Atlanta that captivates anyone laying eyes on it.