The republican Deanna Lorraine, who ran for the 2020 election to the US House as a Congressional Candidate, has a reputation for her controversial tweets on celebrities. 
Although she is fairly active on her social handles and keeps appearing in the media, she has maintained privacy regarding her husband or married life. 
Is Deanna Lorraine Married?
Judging her social media presence, it's assumable that the republican is unmarried. 
Moreover, she has never mentioned having a husband or a partner publicly, suggesting she is yet to get married. 
Lorraine's Family Details 
Though Lorraine is secretive about her love life, she sometimes mentions her family members on social media. 
Taking to her Facebook account in July 2021, she announced the heartbreaking news of her brother Chris Tesoriero's death at a young age. She wrote, 
"Chris, I love you and miss you more than you know. You were my best friend and I'm not sure how I'll live without you. But I hope God has embraced you in His arms and I sure hope to make you proud."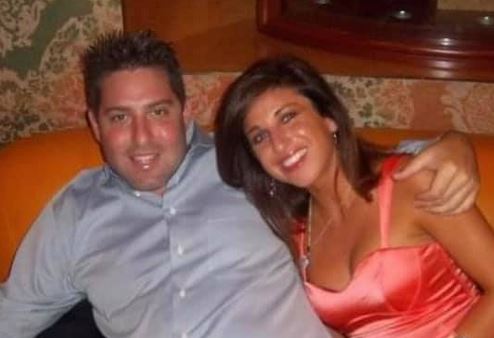 Deanna Lorraine with her brother, Chris (Source: Facebook)
Moreover, as per her bio, she graduated from California State University in organizational communication, public relation, journalism, and psychology. 
Along with her bachelor's degree, she also received training in life and relationship coaching. 
Career Details
She began her professional journey in 2006 as a public relations coordinator in Altera. Later she joined Envisibility as an SEO project manager. 
Besides, she has been a life and relationship coach since 2009, and it wasn't until 2020 that she came to the limelight as a political representative.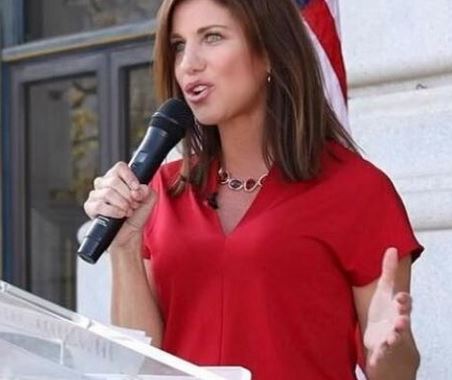 Deanna Lorraine on her 2020 election campaign (Source: gofundme)
However, the author of the books Making Love Great Again and Taking Back America lost the 2020 congressional election to Democrat Nancy Pelosi.
But, besides her political involvement, the republican has garnered attention for commenting on celebrities through social media.
Beef with Cardi B
One of the dramas that stayed on the internet for a long time was the beef between Lorraine and the rap-star Cardi B. 
The drama followed after the former republican candidate tweeted on August 2020 saying, 
"America needs far more women like Melania Trump and far less like Cardi B."
Cardi B fired back with a reply saying, 
"Didn't she used to sell that Wap?"

Cardi B replying to the tweet of Deanna Lorraine (Source: Twitter)
Cardi B's clap back did not stop there. Further, she posted a revealing picture of the former first lady as a model and captioned it with a sarcastic comment. 
Following the clap back from the rapper, Lorraine wrote a few points pinpointing Cardi B as a bad influence on youths. 
However, the tweet saga eventually ended, and the matter settled down with time.