Christopher Ruddy, the CEO of the conservative-media organization Newsmax Media, is better known as Friend-Of-Trump. 
While the former president, Donald Trump, was on office, Ruddy acted as an unofficial conduit from the official inner sanctum of the presidency to the outside world.
Ruddy has a very good relationship with the former president, Trump. In addition, he used to pop up repeatedly on cable shows and in news stories alongside Trump.
Trump And Ruddy's Relationship
As per ABC News, Ruddy was Donald Trump's confidant. 
Ruddy's relationship with Trump not only benefitted him, but his company, Newsmax, also prospered alongside.  
According to NYTimes, Trump's election was a "tremendous opportunity" for Newsmax because, at that time, Trump was raising questions about the mainstream media.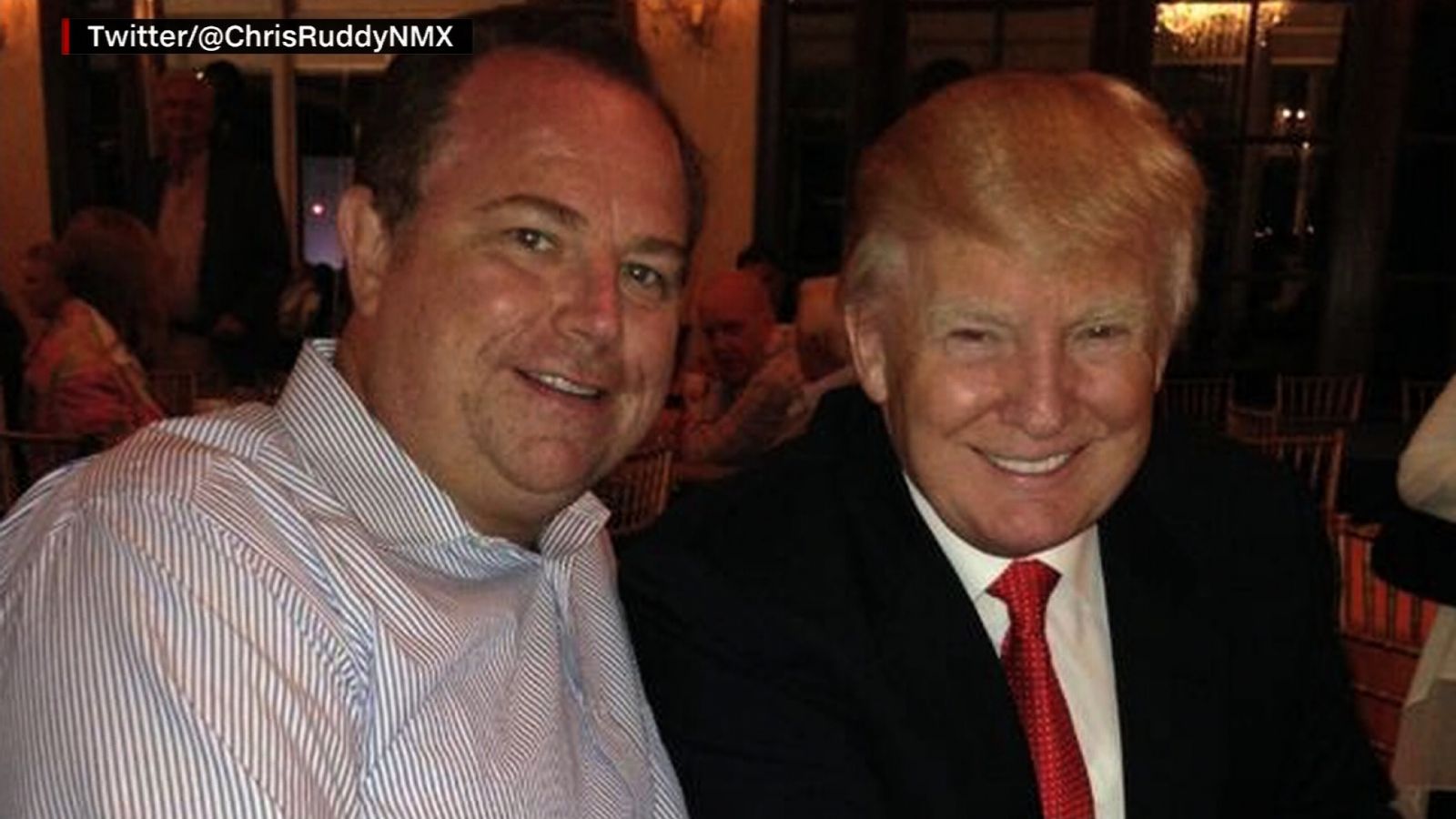 Christopher Ruddy and Donald Trump Together (Source: CNN)
Apart from Ruddy's business, his friendship with Trump is just as intriguing. The two have known each other for about twenty years, and Ruddy has been a member of Trump's Mar-a-Lago club for almost ten years.
Further, Ruddy spoke alongside Trump repeatedly during the presidential transition last winter, establishing him as "Friend Of Trump" in the press. 
According to Page Six, Trump called Ruddy and thanked him for defending him. 
Although the Trump-saga ended after Joe Biden won the Presidential Election on January 20, 2021, Ruddy received his fair share of exposure from the media. 
Christopher Ruddy's Net Worth
Ruddy's primary source of income is from his company, a media brand that consists of websites, newsletters, and a cable TV channel.
Ruddy started Newsmax with a $25,000 investment along with Richard Mellon Scaife, who owned the Tribune-Review. 
According to a 2010 report quoting Forbes, "the duo quickly raised $15 million from 200 private investors and then bough them out in 2000. Ruddy then owned 6-0 percent stake with the rest owned by Scaife."
Looking at Ruddy's ventures and exposure, his net worth can be estimated to be over $50 million. 
As wealthy as his life is, people are also constantly curious about his personal life. 
Is Christopher Ruddy Married?
Ruddy's professional life is all available-to-the-public, but he turns his secretive mode on when it comes to his relationship status as he has never mentioned anything about his wife or even his relationship status.
There is hardly any information available about Ruddy's personal life to the public.
Ruddy is so secretive that he has also kept his family's information on the down-low. There's only a little bit of information about his father but absolutely zero when it comes to his mother or his siblings.
It honestly seems that he does not want to mix his personal and professional life together.
Ruddy's Early Life And Bio
Christopher Ruddy was born on January 28, 1965, on Long Island, New York, in Willston Park. As of 2021, he is 56 years of age. 
His father was a police officer in Nassau County. He graduated from Chaminade High School in Mineola, New York, before graduating with a master's degree in history from St. John's University in 1987.
He earned a master's degree in public policy from the London School of Economics and also studied at the Hebrew University of Jerusalem as an undergrad.
Ruddy was editor in chief of a conservative monthly periodical known as the New York Guardian before joining the New York Post as an investigative reporter.
In 1995 he joined the Pittsburgh Tribune-Review as a national correspondent covering the Clinton White House and other stories. He is also a member of the International Council, chaired by Henry Kissinger. 
In January 2010, Britain's Daily Telegraph ranked Ruddy as one of the "100 Most Influential Conservatives" in the U.S. They described Ruddy as,
"Chris Ruddy is an increasingly powerful and influential player in the conservative media and beyond."
Despite being one of Trump's confidantes, Ruddy is not registered as a Republican. Instead, Ruddy himself describes his political leanings as 'libertarian conservative.'