Zack Hample Net Worth, Girlfriend, Family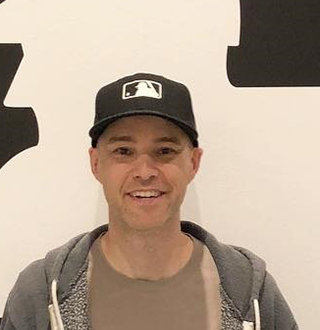 Catching his first baseball in 1990, Zack Hample has set a record-breaking mark as he as collected more than 10K baseballs till date and continues to do so.
He started to document his collection in 1993 after he had collected 146 balls.
Zack even set the world record for catching a baseball dropped from a helicopter above a minor league stadium in Massachusetts from the height of 1050 feet.
Zack Hample Bio: Age & Net Worth
Zack Hample was born in New York, on 14th September, to Stoo Hample, a writer, and Naomi Cohen.
Talking about his family, Zack used to call his father a complicated man, a common trait found in writers.
His father was an American children's book author, playwright, performer and cartoonist, who died on 6th January 2010, at age 83.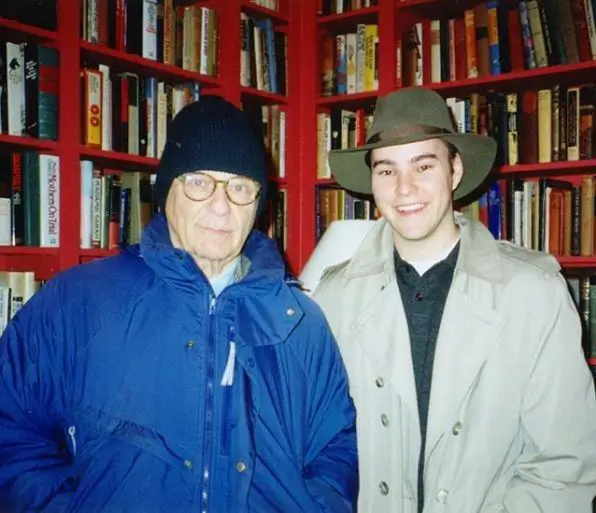 Zack Hample posts a throwback picture with his late father, Stoo Hample, on 17 July 2019 (Photo: Zack Hample's Instagram)
Some of the well-known facts about Zack are that he is a baseball superfan, while his mother seems to be his number one fan.
Zack has attended games at 55 different MLB stadiums and snagged more than 10K balls in the stands including Mike Trout's 1st career home run and Alex Rodriguez's 3000th hit.
Make Time To Read: Scott Rogowsky Married, Parents, Net Worth
Following his love for baseball, Zack has worked as a baseball instructor, a minor league groundkeeper and a writer for Major League Baseball Advanced Media.
He has even written the books, How to Snag Major League Baseballs, Watching Baseball Smarter, and The Baseball.
Zack is an active YouTuber as well, who promotes sponsors. He also runs a business of taking people to baseball games called Watch With Zack, and he guarantees that if anyone watches with him, they'll at least catch one ball.
As of 2019, Zack is set to make another record and is preparing himself for it.
Furthermore, he must have earned a decent net worth as a YouTuber and writer, and he sure has gained fame as well.
Zack Hample Married To Girlfriend Or Gay?
Zack Hample is not very secretive about his life, but he keeps the name of his girlfriend a secret.
He has mentioned his girlfriend in a lot of his Twitter posts but never revealed her name.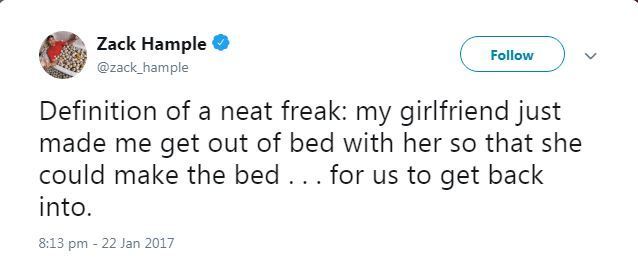 Zack Hample mentions his girlfriend on 22 January 2017 (Photo: Zack Hample's Twitter)
Whether the girlfriends he mentioned was the same throughout or not, is still a mystery. But, he did mention the name, "Jona" and addressed his ex-girlfriends in a response he gave to some letters.
Get To Know: Richard Giannotti Bio: Get All Details From Age, Wife, Net Worth
On 11th April 2016, Zack stated that he was not married through another one of Twitter posts. And for now, there are no rumors about his love life so far.
However, there was a time when his fans backlashed Zack for wearing a homosexual t-shirt in one of his YouTube Videos.
Zack claimed that he was not gay and was disappointed that his supporters had such a negative mindset.
He even replied to some of the letters he recieved further confirming that he was not gay.
Though Zack might have plans to get married sometime in the future, right now, he is enjoying his life doing what he loves.
---