Rather than being known for her profession of a skilled chef, Tanya Hyjazi is more famous for her romantic relationship with one of the popular reality stars. Her relationship with the Pawn Stars' cast, Austin Lee Russell, mostly known as Chumlee, led her to showcase a brief appearance on the show. Her presence in the show gained a lot of media sensation. But fans are still unaware of many details of Tanya Hyazi's life.
Tanya Hyjazi Bio, Age
Even though Tanya Hyjazi shared a fair amount of spotlight from her romantic relationship with a TV personality, she kept most of her details private. She has not revealed about her birthday or her age.
She embraces Lebanese ethnicity and American nationality. While not much is known about her, Tanya is a foodie at heart and shares a great amount of love for cakes. This Lebanese beauty is not just about eating delicious food; she is also about cooking them. She is a well-known chef at a Lebanese restaurant in Vegas. Apart from cooking, Tanya is also interested in fashion and tattoos. She believes in presenting herself in the best way possible.
You May Also Like: Craig Gottlieb Bio: From Age, Wife, Gay To Net Worth Details
Boyfriend, Married
Speculating Tanya Hyjazi's glamorous body and beautiful face, she might have broken many hearts before she came into the spotlight. She became popular only after dating reality TV star Chumlee, who appears on the show, Pawn Stars. Chumlee, now age 36, is known for his humor on the show. Chumlee and Tanya were very close with each other, and it was revealed Tanya even helped Chumlee lose 75lbs in just a year. The girl sure can work wonders.
Though most of the Pawn Star fans know that Tanya Hyjazi underwent a boob job in 2013, some of them have no idea that it was Chumlee who paid for it. In an interview, Chumlee revealed that Tanya was very excited for the boob job and that she did not ask him to pay for it. He also added that Tanya worked hard as a chef, and since he earned the amount needed for the surgery just in a few hours, he decided he would pay for it as a birthday gift.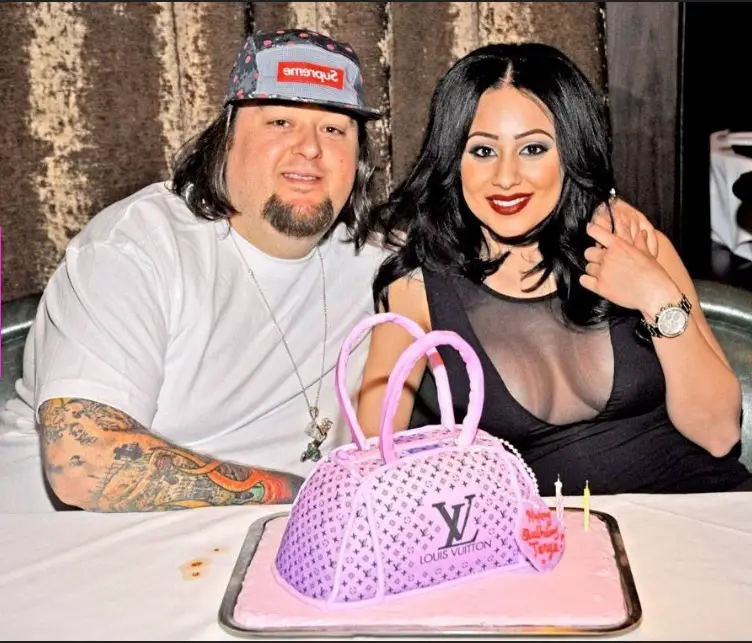 Tanya Hyjazi celebrates her birthday with her boyfriend Chumlee at D Casino Hotel (Photo: eonline.com)
Even though the couple stuck together through everything from weight loss to boob job, their love story came to an end in 2016. It was the same year when Chumlee was arrested for drug abuse and sexual assault allegations.
Chumlee, who was with Pawn Stars for over ten years, shocked everyone with this arrest. To everyone's surprise, Tanya along with Chumlee's other family members did not talk about the allegations, which led the fans to wonder about Chumlee's dark secrets. Chumlee admitted to the charges and was released from prison on account of probation and counseling for three years. The arrest and the allegations caused a lot of problems to the couples, so they decided to end it altogether.
Read Also: Sara Kapfer Bio Reveals Net Worth, Cuba Gooding Jr., Age
As far as the information is revealed, Tanya Hyjazi is not married as of now, and there is no news of her boyfriend.
Tanya Hyjazi Net Worth
Even though Tanya Hyjazi dated a TV personality, she is a successful woman herself and earns a decent amount. Working as a chef in a casino, she is unarguably good at her job. Even though the average salary of a chef in America is $75K, she is expected to earn more than that amount.
Although she shared Chumlee's hefty net worth of $5 million when they were together, she has undoubtedly amassed a decent amount herself, given that she is at the height of her career.