Snowbird Brown Teeth, Now, Boyfriend, Net Worth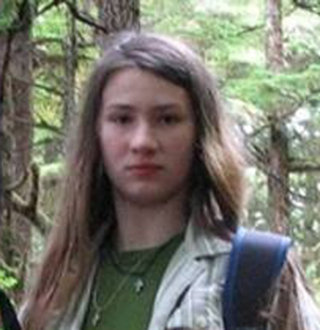 Quick Information
| | |
| --- | --- |
| Date of Birth | 1994-11-18 |
| Nationality | American |
| Profession | Television Actor |
| Marital Status | Single |
| Gay/Lesbain | No |
| Ethnicity | White |
| Net Worth | N/A |
| Height | N/A |
| Education | N/A |
| Siblings | Bear, Noah, Gabe, Bam and Matt Brown (Brothers), Rain Brown (Sister |
| Parents | Billy Brown (Father), Ami Brown (Mother) |
Snowbird Brown is recognized as a part of the Alaskan Bush People series aired on the Discovery Channel. The series follows Snowbird's family who shows unconventional lifestyle living in the Alaskan wilderness.
Snowbird is the first girl in the Brown family after their five sons. Even though people noticed her from the show, what made her unique from other members were her crooked teeth.
While most viewers appreciate the way she looks, some are still curious to know when she will get her teeth fixed.
Moreover, unlike her adventures in front of the camera, she has a life which is well hidden from the media and show. 
Snowbird Brown Age, Family & Full Name
Snowbird Brown, age 24, was born with the full name, Amora Jean Snowbird Brown, on 18 November 1994. While talking about her family, she is the first daughter and the sixth among seven children of her parents, Billy Brown and Ami Brown.
After her five brothers, when her mother got pregnant for the sixth time, her mother did not know she was going to give birth to a girl. After the arrival of Snowbird, everyone was surprised and shocked with happiness. 
Gradually, it wasn't long before Snowbird welcomed her sister, Rain Brown, as the family now has two daughters alongside their five sons, Bear, Noah, Gabe, Bam, and Matt.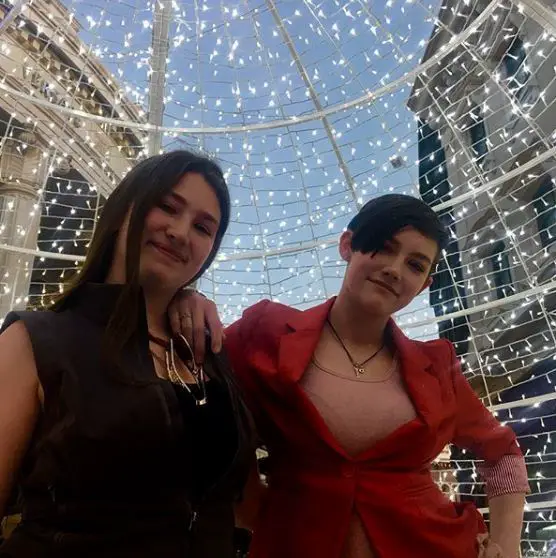 Snowbird Brown enjoys her time with her sister Rain Brown on 21 November 2017 (Photo: Rain Brown's Instagram)
As the first daughter of the family, Snowbird was given much love and care from her parents and brothers. Nevertheless, growing up in a hunting family from a young age, Snowbird learned to become independent while enjoying the outdoor activities.
Moreover, she has this inexplicable love towards animals. She claimed that the reason she adores animals more than people is simply that, unlike people the animals are not judgemental, they neither lie or stab in the back. Coming from the family of hunters, her thought-provoking lines sounds like irony. But then to justify her point she added that hunting animals and raising the animal for the sake of destroying its life in the latter days are completely different matter.
After all, all of this revelation was made when the Brown brothers felt the need to kill some of the family's chickens on their ranch, and Snowbird, on the other hand, got into an emotional dilemma out of her love for her pets like chicken. Now, only time would reveal what really made of the debate in the family.
Meanwhile talking about her love life, Snowbird seemingly does not a boyfriend. Let's not forget about her brothers who might be protective of Snowbird and her sister, when it comes to their possible love interests.
Snowbird Brown's Teeth Now
Well, people who watched the Alaskan Bush People might have noticed Snowbird's crooked teeth, which made her noticeable among the group. Her front teeth had visibly wide gaps while the top row was misaligned. 
Even on her pictures, Snowbird tried her best to hide her misaligned teeth.
Some viewers were respectful of her appearance; however, some were not impressed by the fact that Snowbird didn't care to have her teeth fixed as the process is relatively easy in the contemporary days. 
Recommended: Cliff Barackman Bio, Age, Wife, Net Worth, TV Show
Surprisingly, on 11 August 2015, a picture of Snowbird and her brother holding a pizza, showed her teeth that seemed to have been correctly fixed.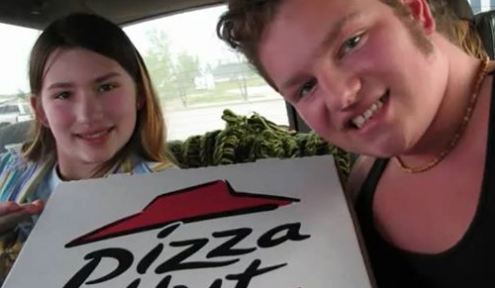 Snowbird Brown flaunts her fixed new teeth while holding a pizza box with her brother (Photo: Snowbird Brown's Facebook Fanpage)
She might have fixed her teeth, making her face more glowing than before.
Her Net Worth
In 2014, when the show, Alaskan Bush People, started airing, Snowbird naturally became a part of it alongside her family. In the show, the way the family survived without modern technology gained public attention. 
However, in 2016, Snowbird's family was charged with fraud and theft. Later, after an investigation, their show was claimed to be set-up and not the actual lifestyle of the Brown family. 
As of now, Snowbird has remained out of the picture, and very less is heard about her and the family. 
---