The best words of advice Romeo Kumalo ever heard was- "Fill up your toolbox with skills and qualifications." The very words played a significant role in his corporate career.
The Harvard Business School alumnus holds a master's degree in Commerce from Unisa and also acquires the executive management certificates from the University of the Witwatersrand and European business school INSEAD.
He deployed his formal education in his career in the Information and Communication Technology (ICT) sector, which now successfully spans over a decade.
Romeo Kumalo Career / Job: Salary & Net Worth
Romeo, age 47, led the Vodacom's international business until 2016. As he quit his role as the chief operating officer for the company's global operations, he was paid a termination salary of R4.26 million at the end of May 2015.
From there, he teamed up with fellow South African business veterans including banker Michael Jordaan, for their next venture. The tech-focused South African investment firm aims to raise as much as $200 million in an IPO in 2019.
Enjoy Reading: Tom Sosnoff Married, Wife, Net Worth, Bio, Family
Entrepreneurship is something Romeo has mastered throughout his life. What he accumulated to his net worth ever since his first job as a packer at Pick n Pay to becoming a CEO and co-founder of Washirika Holdings remains under the wraps as of yet.
Romeo Kumalo's Wife
Romeo, who holds African nationality, met the love of his life, Basetsana Kumalo, when the former beauty queen and businesswoman, was crowned Miss Soweto.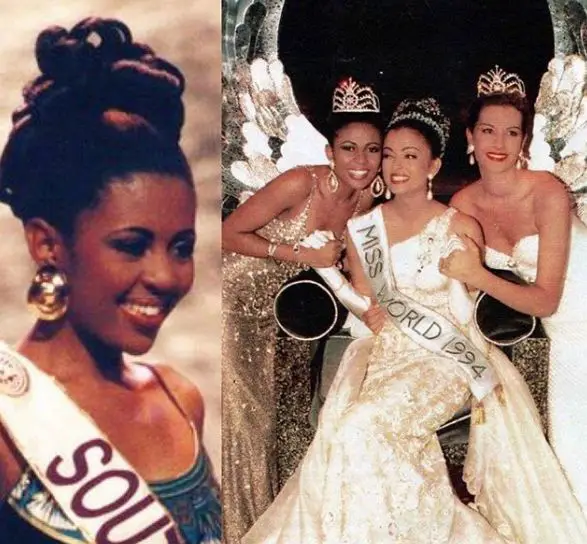 Romeo Kumalo's wife, Basetsana Kumalo as she was placed the first runner-up against the 44th Miss World, Aishwarya Rai Bachchan (Photo: Basetsana Kumalo's Instagram)
With her undeniable beauty, envy-worthy height and charm, Basetsana competed against 86 other women for the 44th Miss World title at the Sun City Superbowl in South Africa. The gorgeous almost snatched the title but was placed as the first runner up to another crowd-favorite beauty of India, Aishwarya Rai Bachchan.
Romeo Kumalo Renewed Wedding Vows With Wife
On occasion of their 2018's wedding anniversary, Romeo and his wife did something extraordinary. The former Miss South Africa and her entrepreneur hubby re-lived their wedding day that happened long ago in 2000.
They came up with the idea as their kids always complained about not being able to witness thier parents exchanging their wedding vows.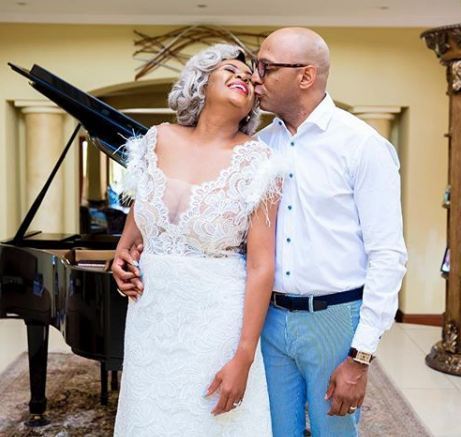 Romeo Kumalo with his wife, Basetsana Kumalo on thier wedding anniversary on 9 December 2018 (Photo: Basetsana Kumalo's Instagram)
The couple who began dating in 1997 added the first member to thier family with the birth of Nkosinathi in 2005.
Meanwhile, in 2007, they went through a miscarriage which created some kind of buzz in the media. Not wanting to repeat the history, Romeo and his wife secretly welcomed their baby boy, Shaka Emmanuel, in 2012.
They have still not revealed the story involving thier son, Gabriel till date. Romeo and Basetsana are usually very private when it comes to their three kids.