Norma Mitchell Gibson came into the media's attention after her relationship with Tyrese Gibson, yet again came under the spotlight when the two parted their ways on bitter terms and had to knock the doors of court for their daughter's custody. 
Relationship With Tyrese Gibson
Gibson and Tyrese got married in 2007, but the marriage only lasted less than a year, and soon they legally separated in 2009. Their messy divorce battle has been all over the media since then. 
The Fast and Furious actor Tyrese and Gibson have a daughter together, born in 2007, named Shayla, and all the fuss is about their custody over Shayla.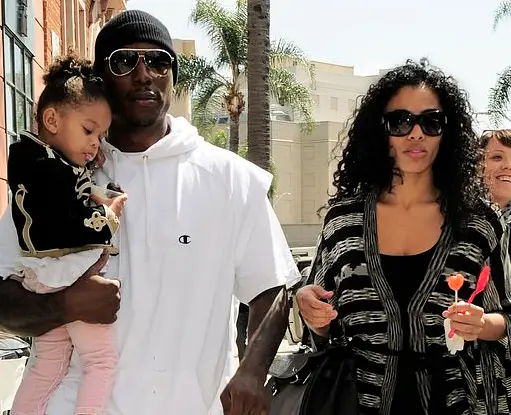 Norma Gibson and Tyrese Gibson with their daughter, Shayla. (Source: Dailymail)
Battle For Their Daughter's Custody
In 2015, Gibson shed light on the issue when she broke the silence and opened up about her child's custody, and also claimed to have been abused by her ex-husband in their marriage. 
The news regarding the couple's messy separation never left the headlines for too long. However, the dispute found its way again when the custody drama restarted. The actor claimed that he was scared Gibson would take their daughter to another country without his consent, as reported by MadameNoire.
Speaking out, Gibson said that she had no intention of taking Shayla away from her father, and she was only planning her trip to Isreal with her daughter to see her mother, who lived in Isreal. 
However, judging the whole situation, later, the court ruled in favor of Gibson. 
Gibson also claimed that it was just another act of Tyrese to torment her and said to MadameNoire,
I just have come to a point where I felt that I really want to have a voice and speak up for myself. It's been a long time that I have been going through this, and I want to move on and move forward.
Besides, Tyrese himself confessed on The Rickey Smiley Morning Show that he only married Gibson to keep her in the United States so that he wouldn't have to travel all the way to England to see his daughter, given that Gibson is a British citizen. 
A Short Bio
Born and raised in London, Gibson was born in 1981. She holds British nationality and belongs to mixed ethnicity, her mother being an Israeli. She is a private person and does not show any social media presence. Besides, her personal details, except for her relationship with Tyrese, are under wraps.