YouTube has been able to generate thousands of celebrities by posting various videos, and those celebrities have been able to reach out to the audience through their videos.
One of the well-recognized faces in social media is twin sisters Niki DeMartino and Gabi DeMartino.The sisters are ruling YouTube by uploading various videos on their YouTube channel, Niki and Gabi, with more than 9 million subscribers today. 
Bio Of Niki & Gabi 
The twin sisters Niki and Gabi DeMartino blow their birthday candle on 5 May. They were born in 1995 in Pennsylvania, embracing Hispanic ethnicity.
For their education, both the sisters went to the Notre Dame High School and St. James High School.
Further, the sisters attended DeSales University, where they decided to take Communication as their major subject.
Measurements
Both the identical twin sisters are physically attractive with a slender figure. Niki stands at an average height of 5 feet 2 inches (1.57m) and has a bodyweight of 54 kgs(119Ibs). Further, Niki has a perfect body measurement of 35-24-36.
 Interesting: Sylvia Gani Age 23, Dating Status With Boyfriend; Birthday, Ethnicity, Net Worth
Although Niki and Gabi are twins, Gabi stands at a height lower than that of Nikki.
Gabi stands at a height of 5 feet and a half-inch (1.53m). Gabi, unlike Niki, weighs 49 kgs(108Ibs). Similarly, she has a body measurement of 33-23-33.
Parents Of Niki And Gabi
 Niki and Gabi were born in a dentist's family where both parents Jeffrey DeMartino and mother Nelida Garcia-DeMartini, are dentists.
Aside from their parents, they have an elder sister, Alex, and a younger brother named Anthony.
Personal Life Of Niki Demartino
The personal life of the YouTube star, Niki, is as clear as the seawater. She has been dating Nate West since April 2017. 
Moreover, the couple is still going strong together.
Nate has also made an appearance on Niki's Instagram on 27 October, where the pair were all ready for the Halloween party.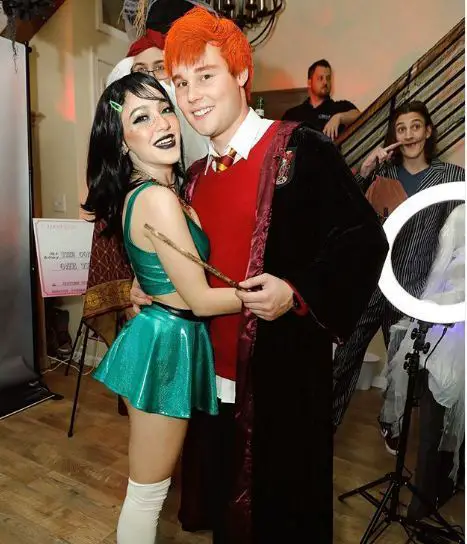 Niki DeMartino with her boyfriend, Nate West, on 27 October 2019. ( Photo: Niki DeMartino's Instagram)
Nate West is a drummer and a cinematographer. Aside from that, he shoots videos for his sweetheart's YouTube channel, Niki and Gabi. 
Past Relationship Of Gabi DeMartino
The failure of Gabi's previous relationship almost made her not fall in love again. Although Gabi has not disclosed any information about her then-boyfriend Brandon Grupe, she started dating him at the age of 15.
However, she was cheated time and again; as she feared the idea of losing him, Gabi continued to forgive him. Eventually, when the matter got out of Gabi's control, she decided to let go of him in 2017.
Discover: Zoe Sugg & Boyfriend Alfie Deyes: A Look At Their Adorable Relationship
After being cheated, she advised her fans not to make the same mistake. However, the star soon learned to fight for herself and has finally moved on with the breakup. 
Is Gabi DeMartino Dating Now?
 Gabi is living a dream of her life. She has been dating social media star, Collin Vogt.
The pair have been together since 2015and are still together in 2019.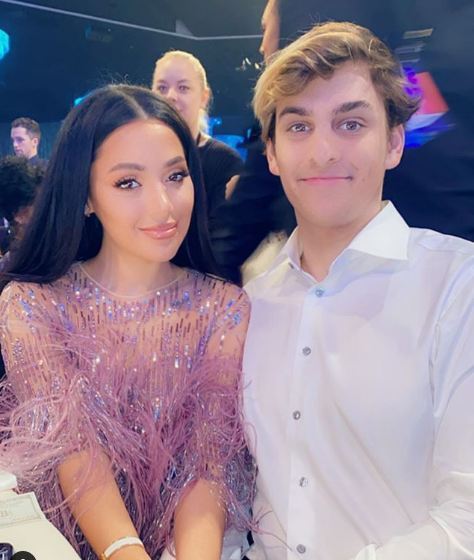 Gabi DeMartino attends the award function with her boyfriend, Collin Vogt, on 14 December 2019. (Photo: Collin Vogt's Instagram).
Collin Vogt is an Instagram star with 170,000 followers. Before dating Gabi, he was seeing someone else back then.