Monique Idlett, an entrepreneur, investor, innovator, philanthropist, and multi-hyphenate, is well known as a woman creating a positive impact through her work in entertainment and business world. 
Besides being known for her successful career, Idlett's love life is also one of her aspects that gained massive attention. Idlett, who was married to the American musicianTimbaland, stirred up the media after filing for divorce in 2013. 
Monique Idlett's Failed Marriage With Timbaland
The philanthropist was previously married to Timothy Zedd Mosley, better known as Timbaland. 
Ending the five years of marriage with the American music producer, Idlett filed for a divorce in 2013. As TMZ reported, she demanded that the music producer assists in paying the bills of their kids after their separation.
Before getting married, Idlett and Timbaland had dated for five years. Later, they were blessed with a daughter, Reign, from their marriage. However, Idlett also has a son, Demetrius, from her previous relationship.
Since Timbaland considered Demetrius as his son, Idlett's claim to share both the children's expenses seemed fair to her. So, through her divorce claim, Idlett demanded Timbaland to be involved in child support for both the kids.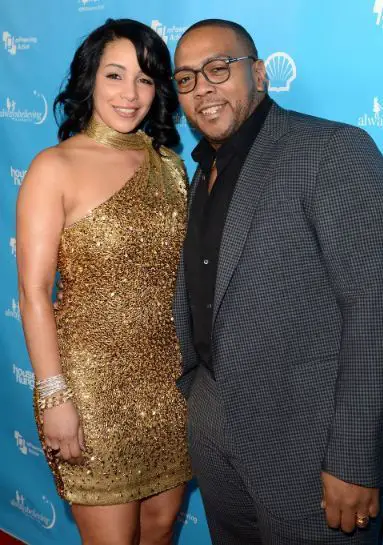 Monique Idlett with husband Timbaland at mPowering Action, Grammy week launch on 8 February 2013 (Photo: huffpost.com)
Besides, she also claimed alimony and other expenses such as life insurance, summer camp, private school, etc. Since her financial condition was slacking at the time, she also wanted Timbaland, who is entitled to millions of dollars of net worth, to assist in paying her lawyer's bill. 
The news of her demanding permanent alimony and 'rehabilitative alimony' upon her divorce made several tabloid headlines. 
However, Idlett dropped the petition after a year of filing for divorce,, and the couple seemed to have settled their issues altogether. But sadly their bond did not last long, and in 2015, they knocked on the door of court once again. 
Bio: Monique Idlett's Personal Details  
Idlett, who embraces black ethnicity, was born in 1974 in Georgia. Belonging to a low-encome family, her father raised her and her siblings in hardship.
But unfortunately, her father passed away when she was 19, and was left wit the responsibility of taking care of her siblings. At the same time Idlett was also raising her own child. 
Despite going through tough times and struggles, she went on to become a sought after business figure in the nation.
Her pursuance of business began after she received her education from George Washington University. Beginning her career after graduation, she grabbed a senior level position at USA Today at the age of 22. 
Later, excelling rapidly, she owned a marketing firm through which she has overseen the clients such as Chris Cornell, Nelly Furtado, Kanye West, Verizon, Timbaland, etc. Through her massively successful career, Idlett has certainly gathered a hefty sum of net worth in millions of dollars.